Spring Creek Canyon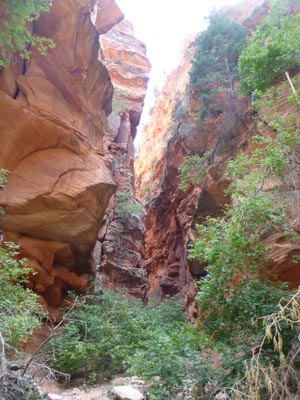 Spring Creek Canyon is a fun little canyon south of Kanarraville, Utah. It is quite pretty but lacks the amazing waterfalls that are found in nearby Kanarra Canyon.
Trip Report: September 17, 2014
I had to go to Cedar City for work, so while I was down there I ran over to Spring Creek Canyon for a quick hike. Spring Creek Canyon is a fun little slot canyon just north of the Kolob fork of Zion National Park. The entrace to the canyon has a cool volcanic rock.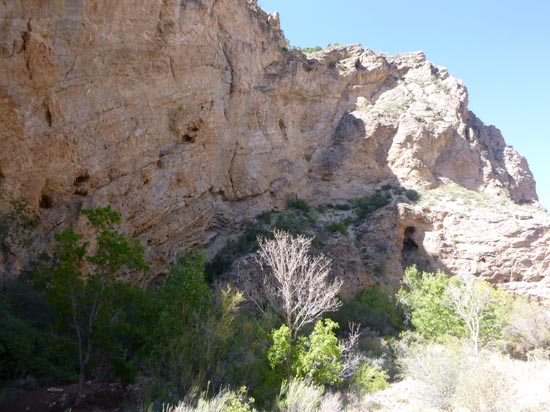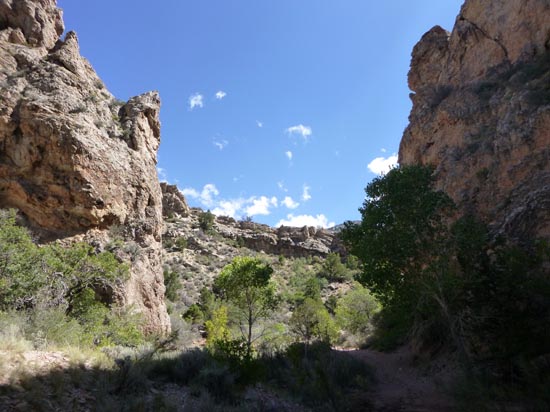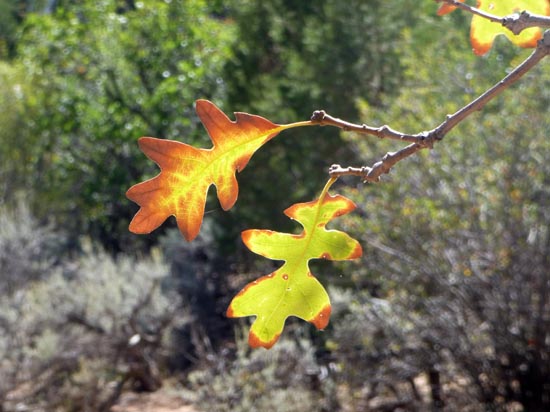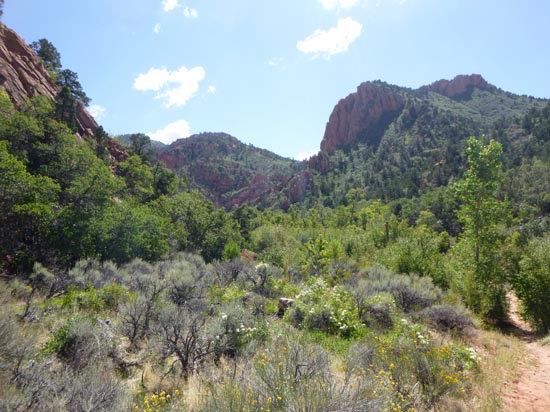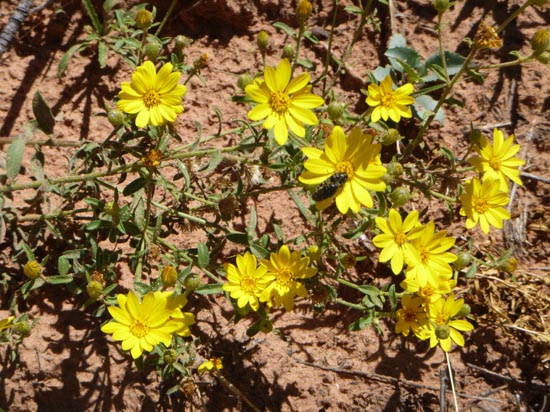 After about about a half hour of walking, I reached the mouth of the canyon. The walls are a bright orange sandstone.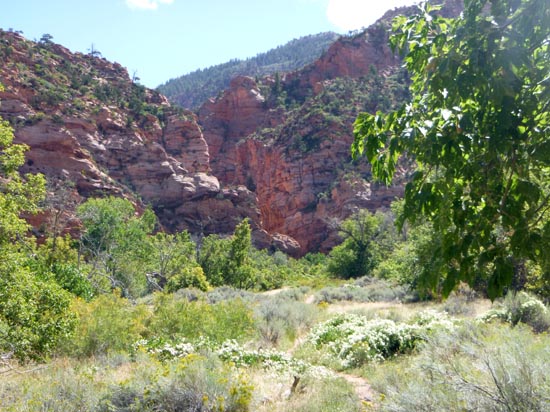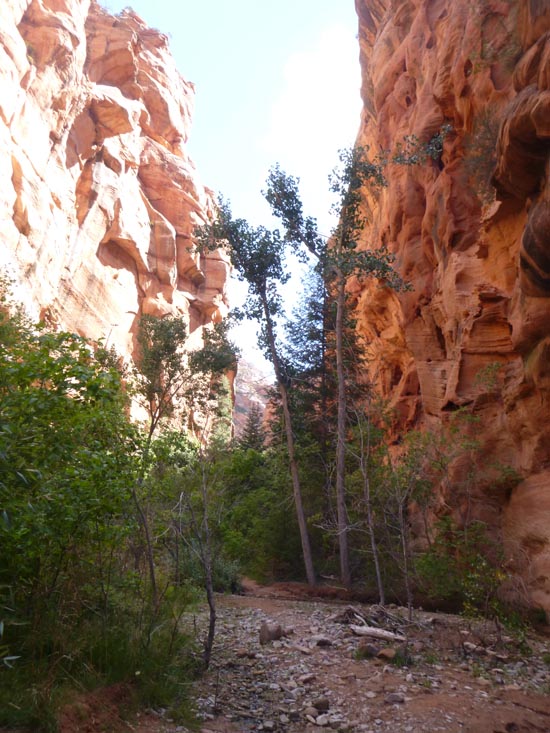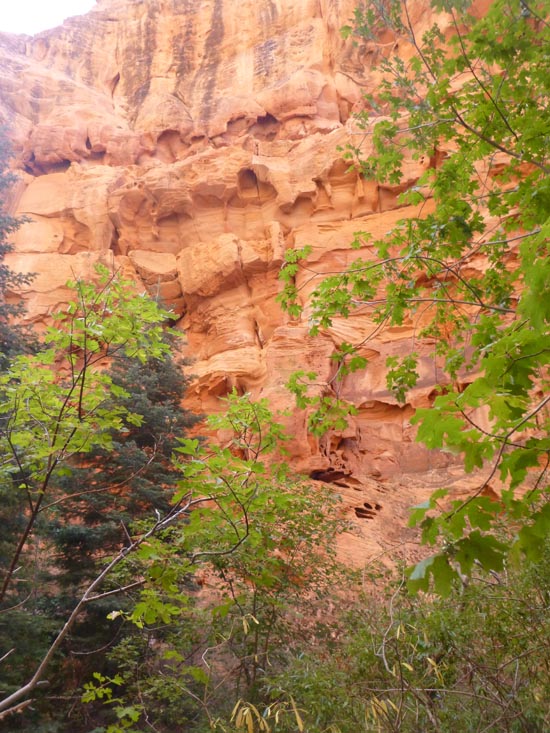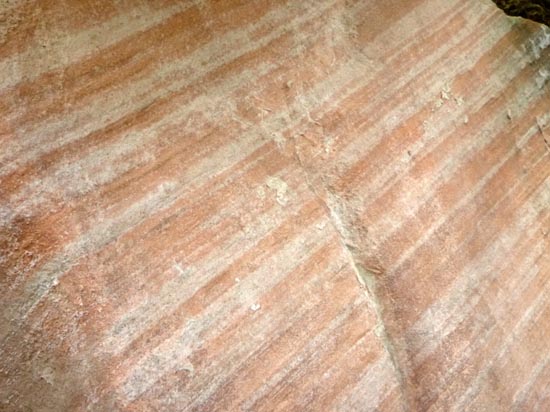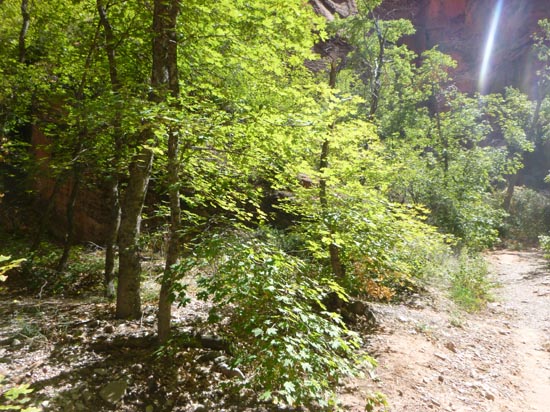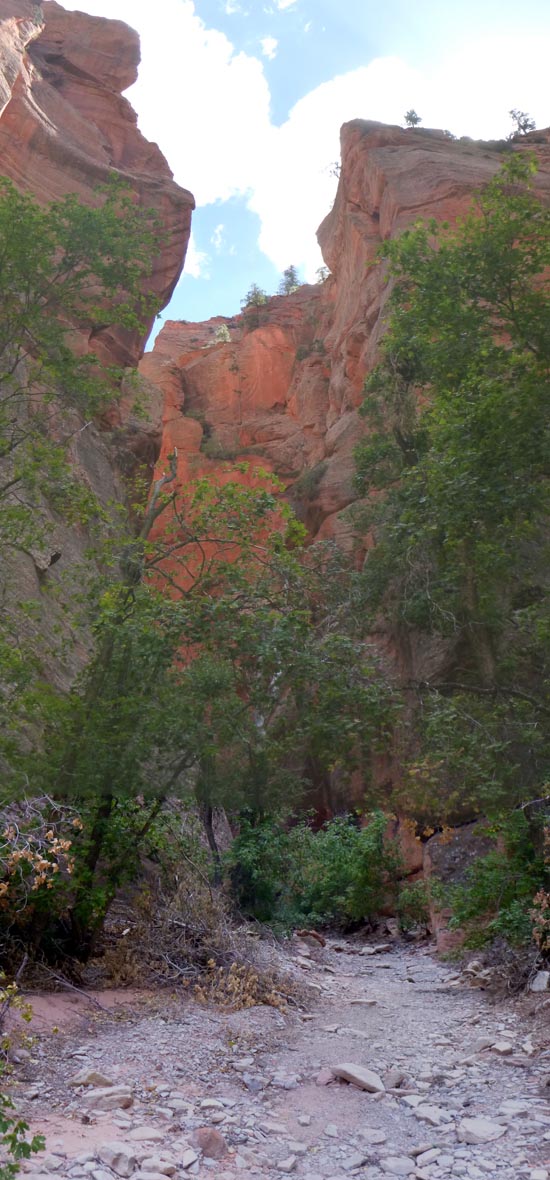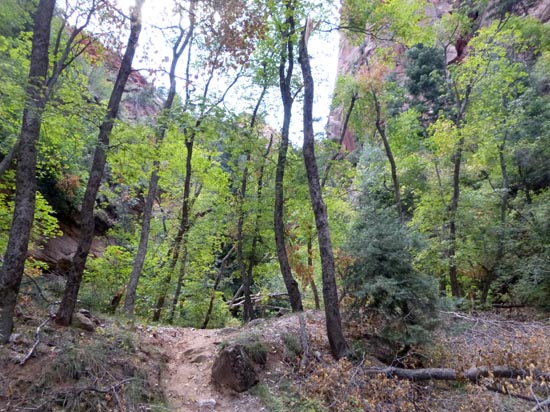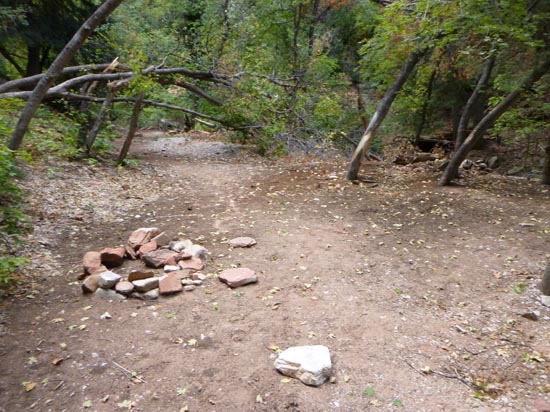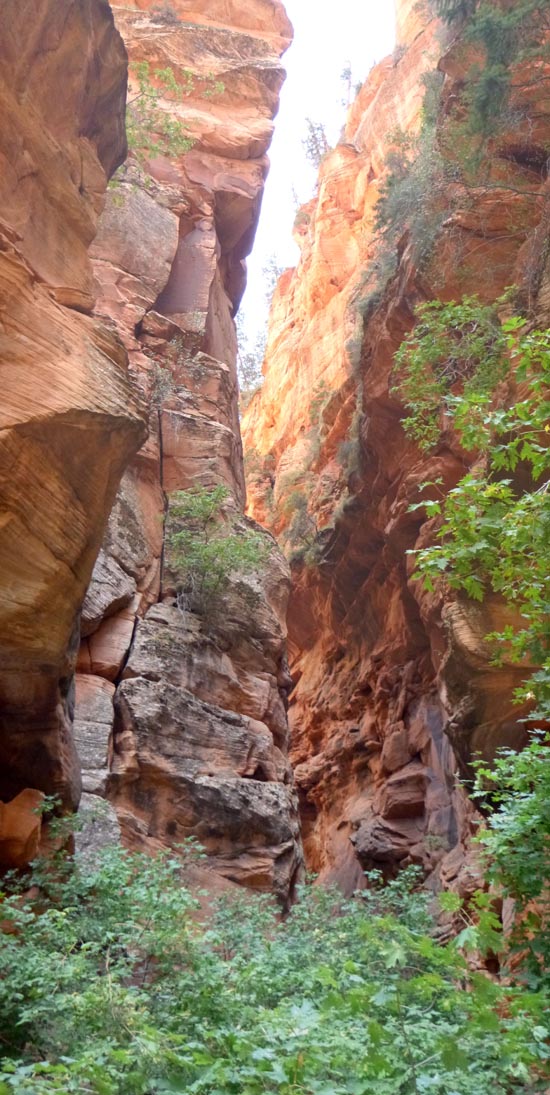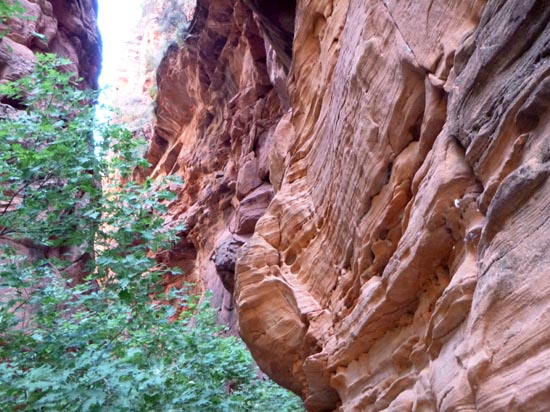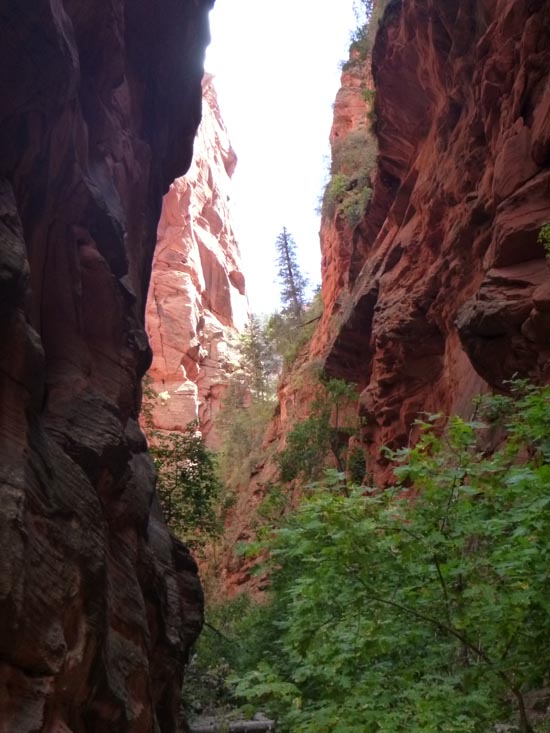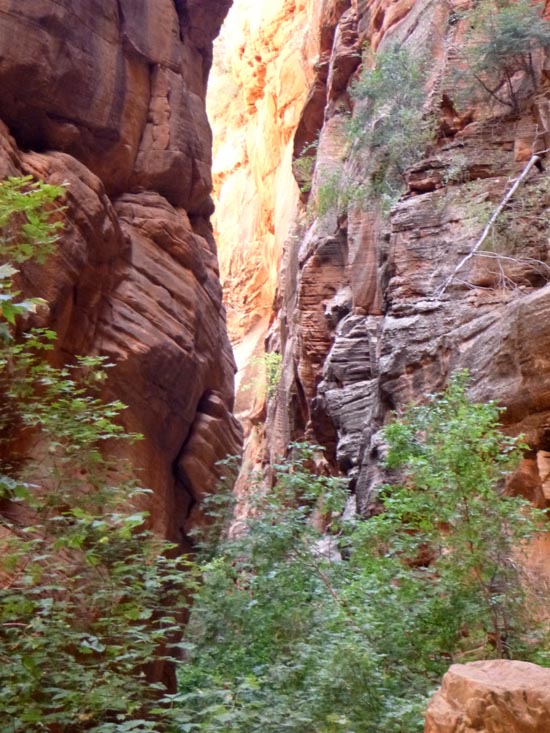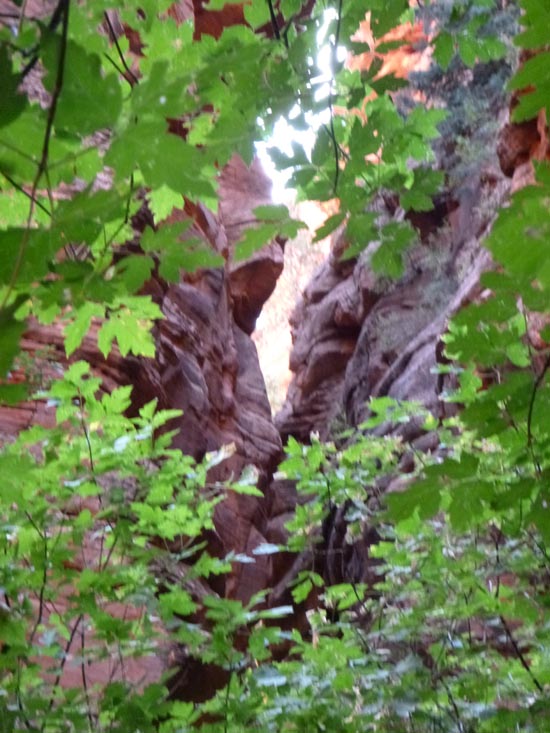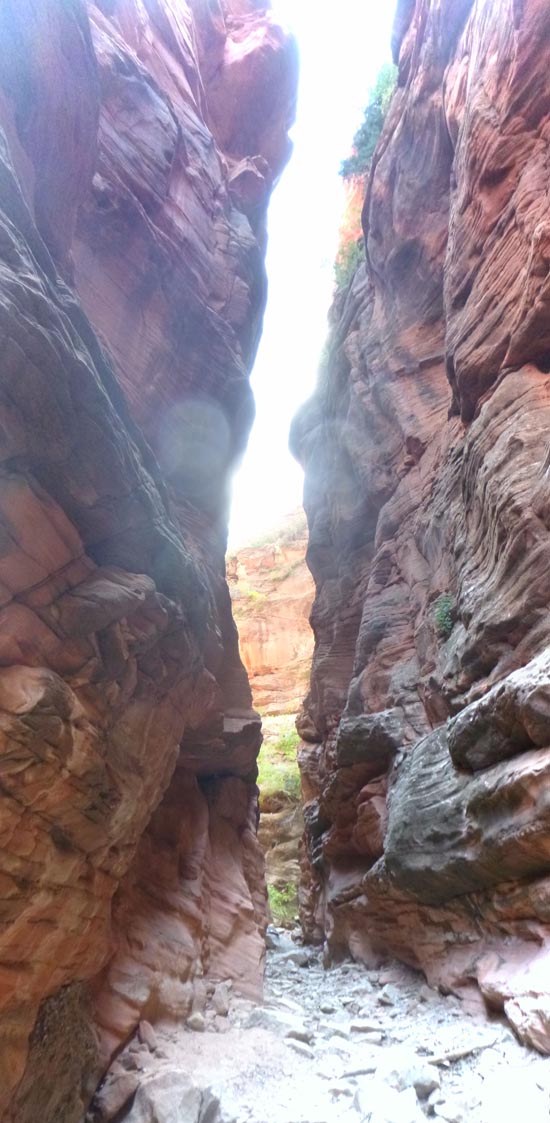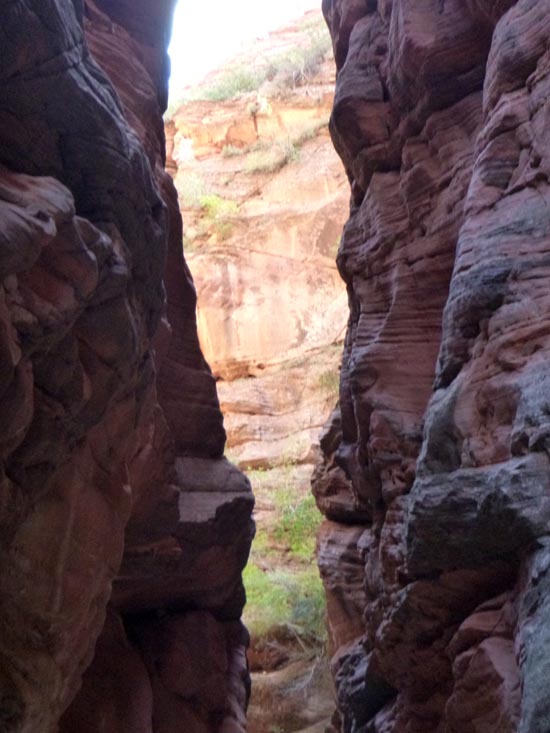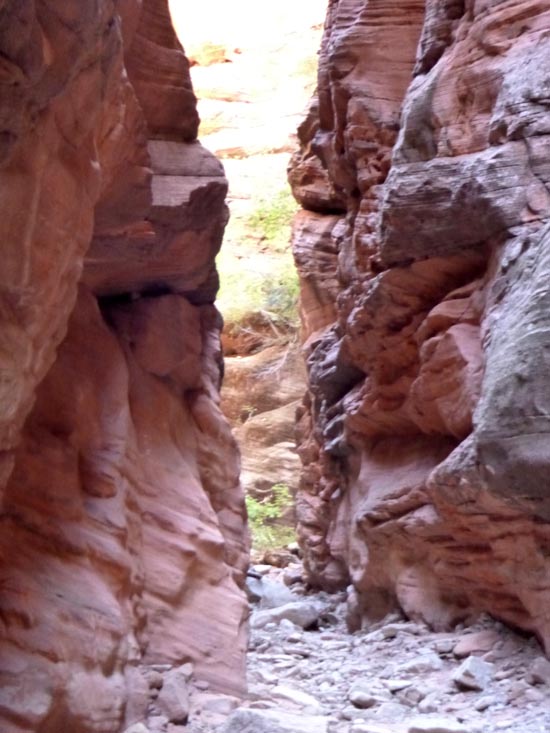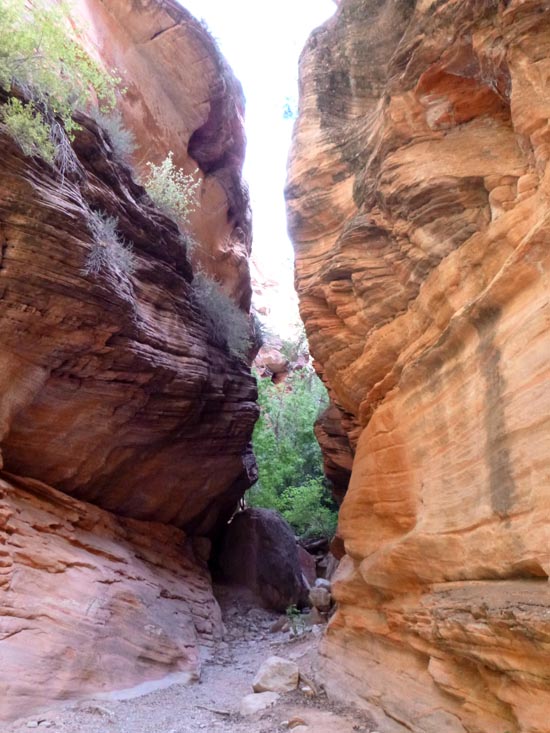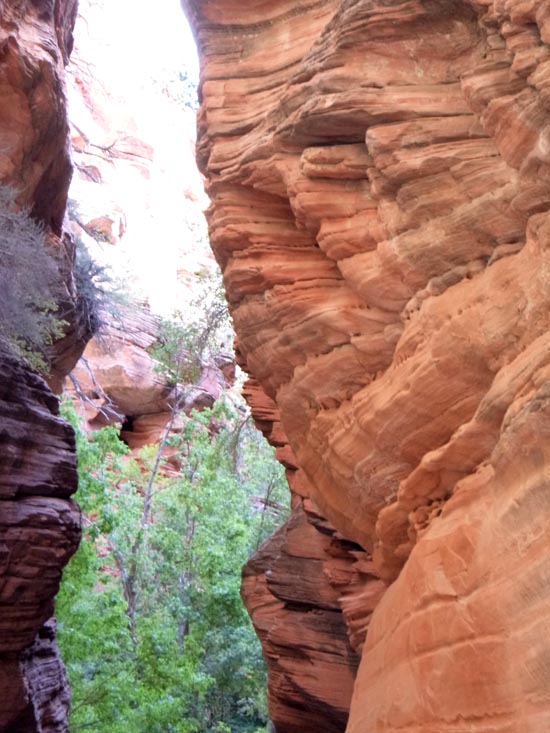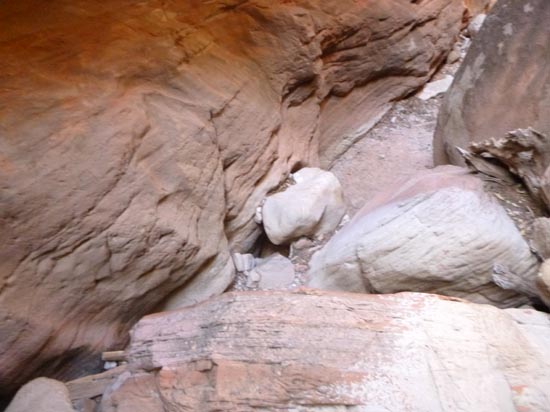 When I went, the whole canyon was dry. There wasn't any flowing water, just a puddle or two.
For the most part, the canyon was very flat. However, there were one or two boulder jams that I had to scramble up.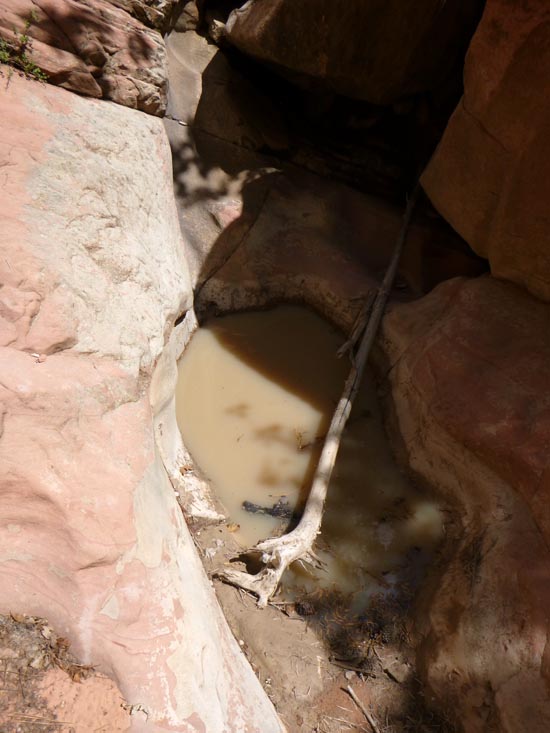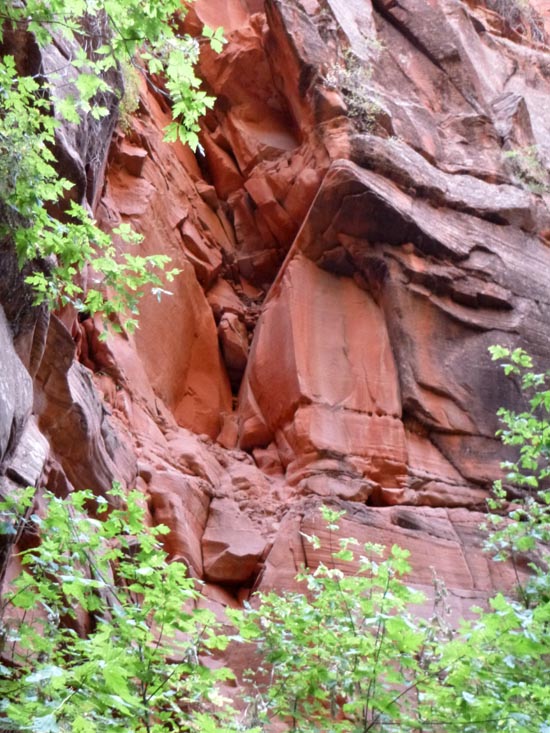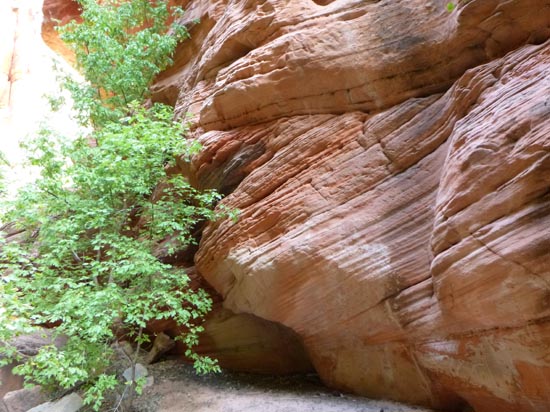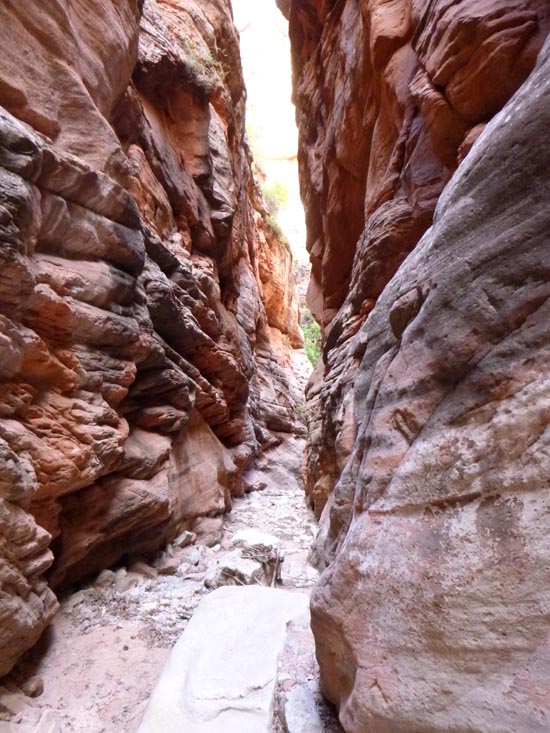 The canyon stays pretty wide (at least 50 feet wide) for most of the hike. However, there is a short section that gets pretty narrow, perhaps 6 feet wide.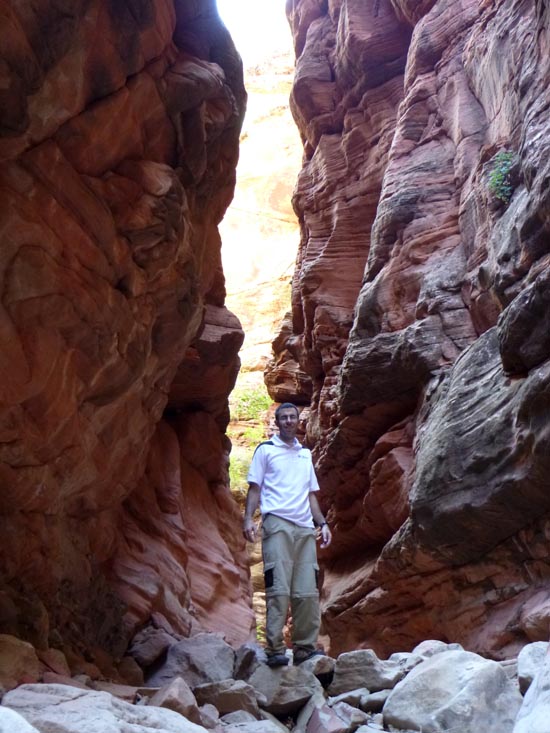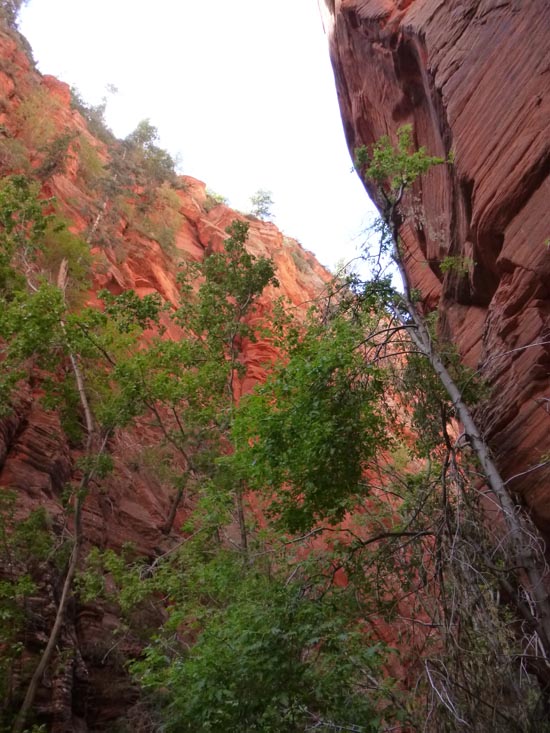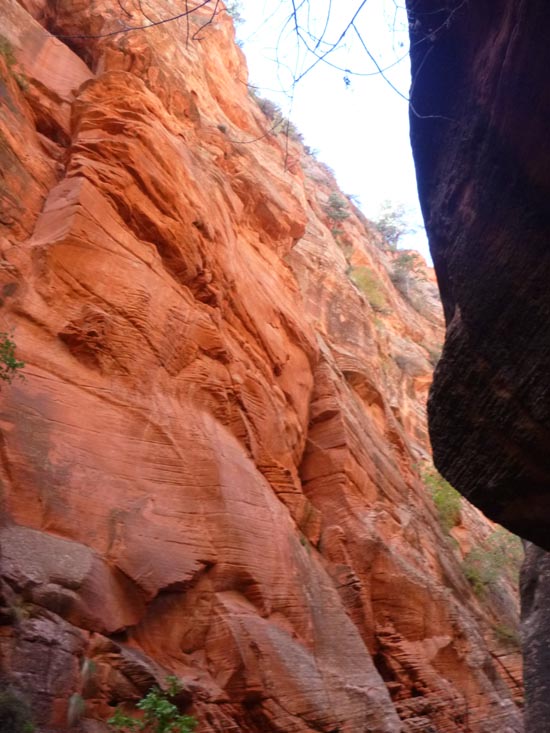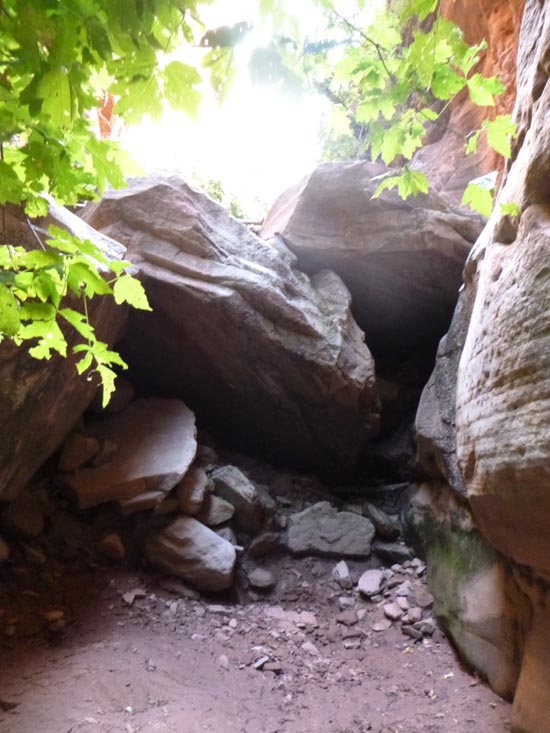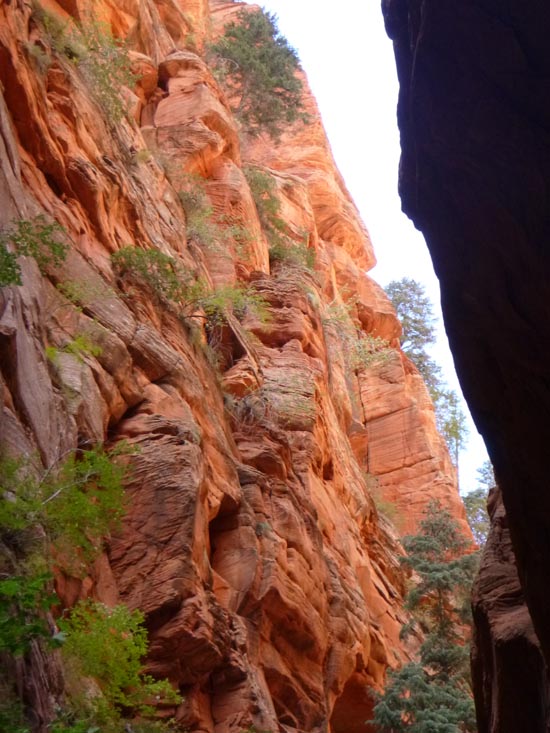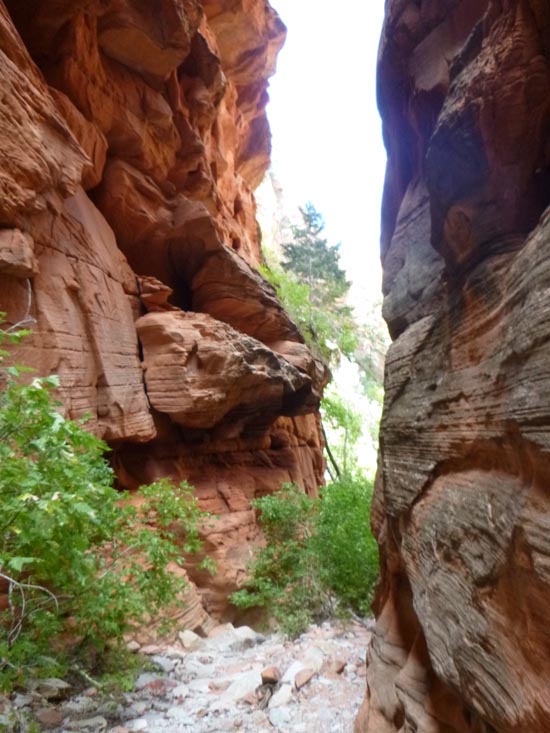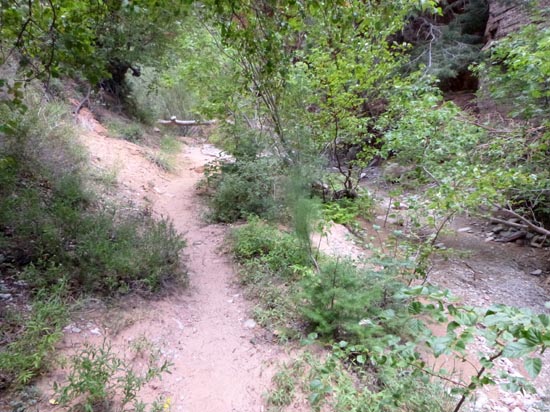 The whole hike was about 6 miles, and it took me just over 2 hours. It was pretty, but I probably won't go back. Nearby Kanarra Canyon is much prettier.