Duck Creek Ice Cave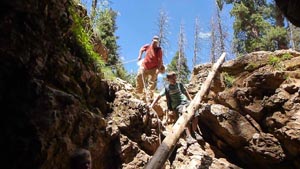 Duck Creek Ice Cave is a one-room limestone cave near Duck Creek Village, Utah. Portions of the cave floor have ice year round. This cave is fun to visit if you are already in the area but it's not worth a special trip.
Interactive Map

Download KML file to view in Google Earth.
Waypoints
| | | | |
| --- | --- | --- | --- |
| Waypoint | Latitude | Longitude | Description |
| Parking | -112.7100623047708 | 37.50664419274373 |   |
| Duck Creek Ice Cave | -112.7109425894897 | 37.50655032860529 |   |
Trip Report: August 9, 2013
We took the 11-year-old Scouts to Duck Creek Ice Cave as part of our August camp out. On the trip were Jeremy Dye, Jake Bearnson, Elijah Wagner, Dylan Prince, and Reese Barnes.
You can drive to within about 200 feet of the cave.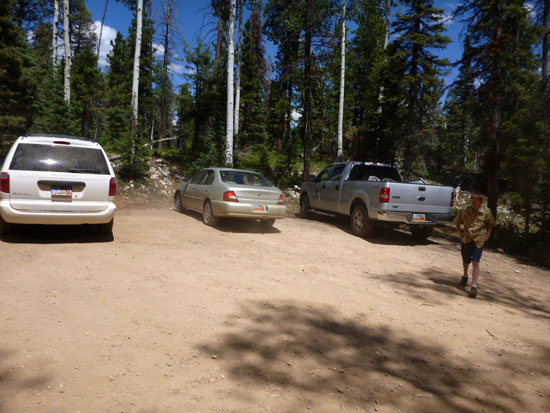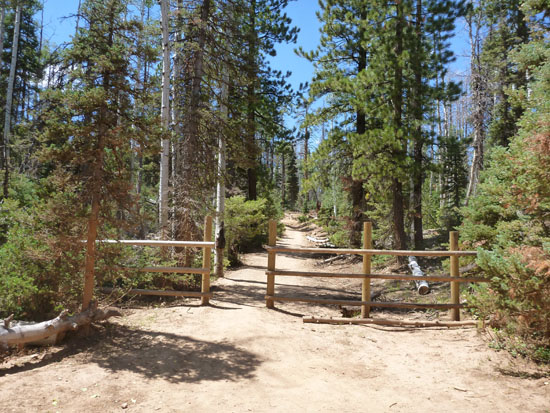 A short walk up a maintained trail takes you to the entrace of the ice cave.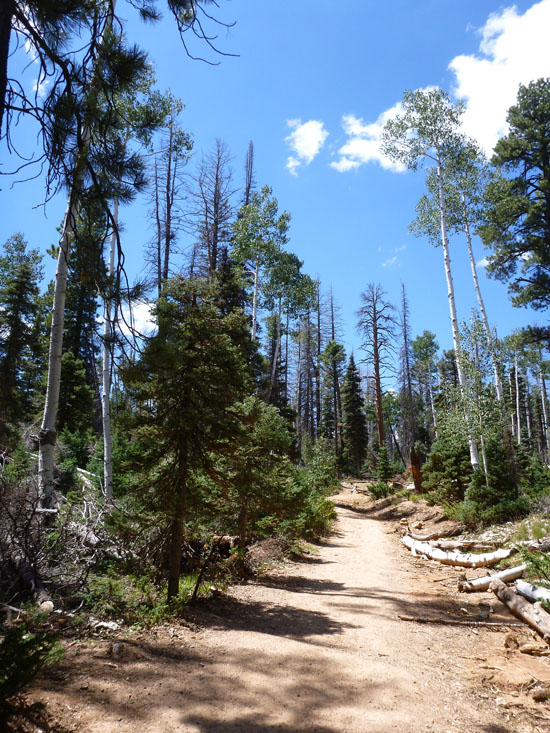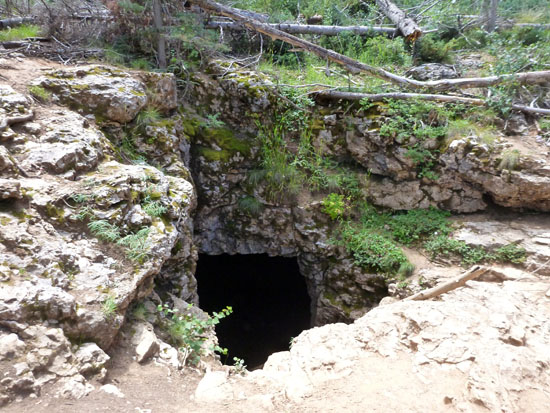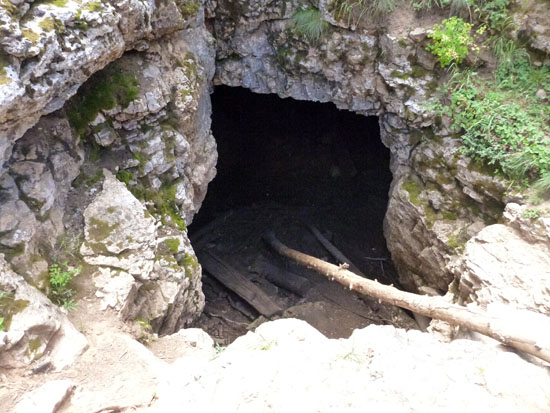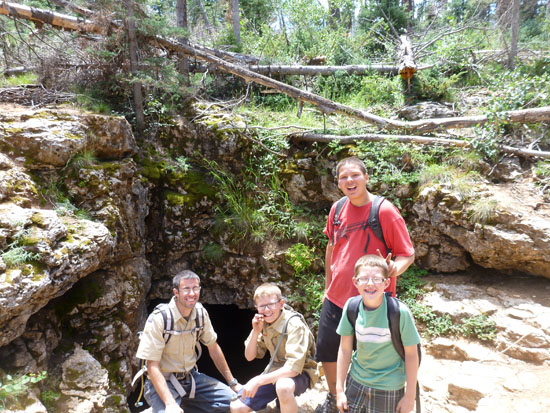 The entrance is a little steep but manageable. Someone tied a rope as a handline for those who want a little extra reassurance.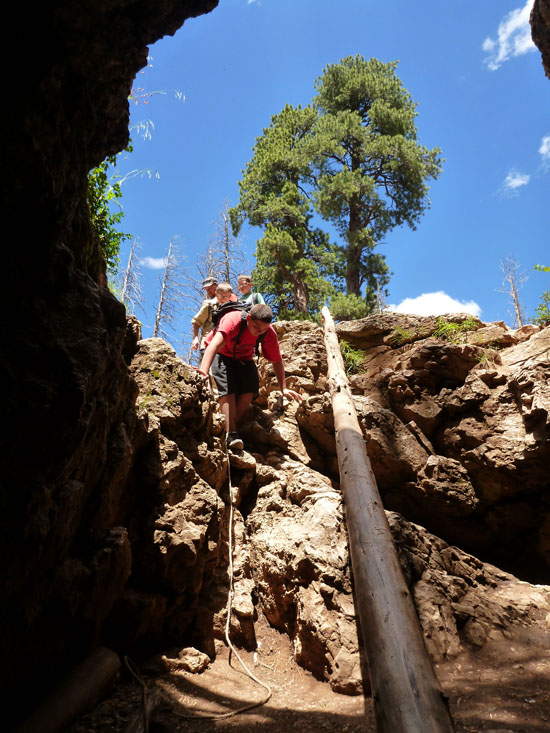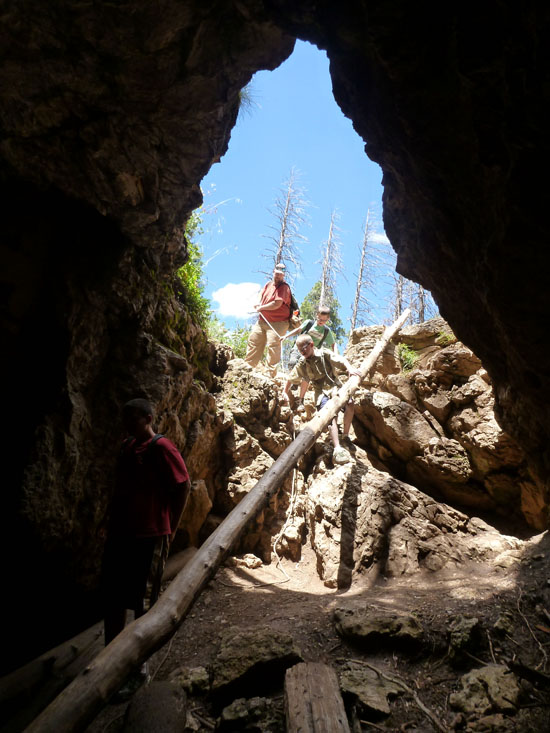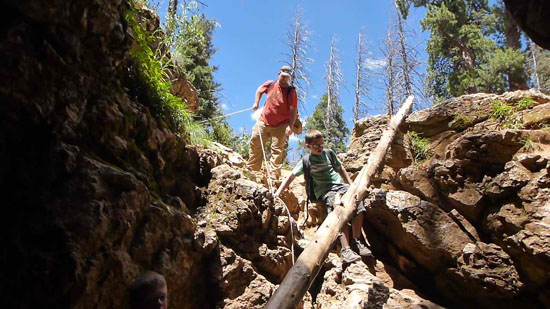 Duck Creek Ice Cave is just one big room. You don't ever need a flash light because light from the entrace illuminates the whole cave.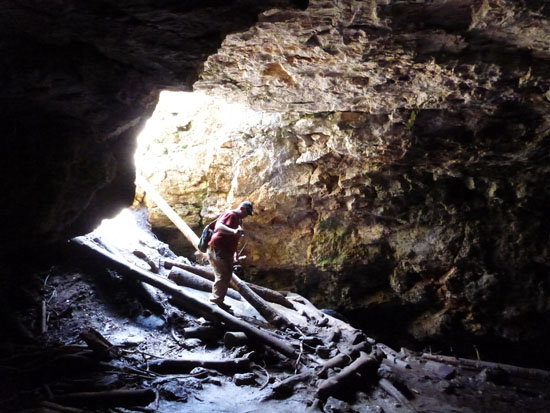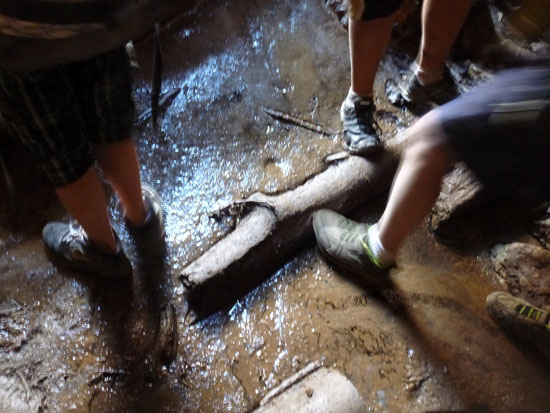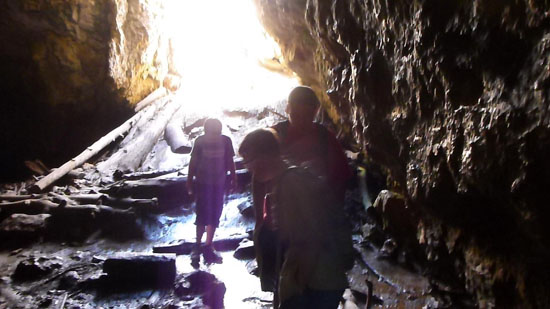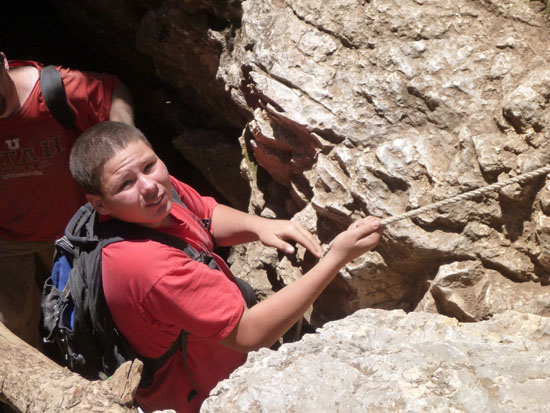 The boys had a blast exploring the cave. When we were all done, we piled in the cars and drove to the Cascade Falls.