Register Rock
The Labyrinth Canyon River Registry is a collection of old and new signatures and drawings carved into a cliff above the Green River.
Trip Report: July 4, 2013
Register Rock, also called the River Registry, is a collection of historic and modern carvings on a large cliff and some nearby boulders. Register Rock is located on the banks of the Green River in Labyrinth Canyon. Many of the signatures and carvings are at least 70 years old.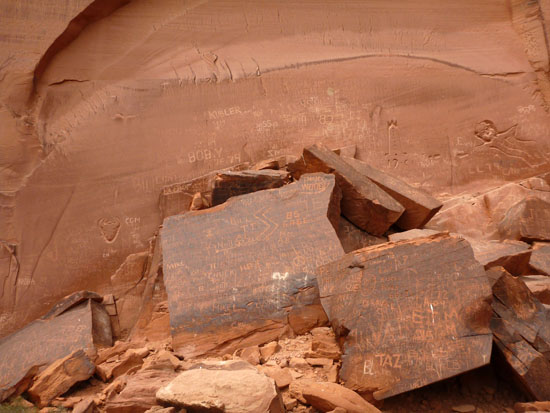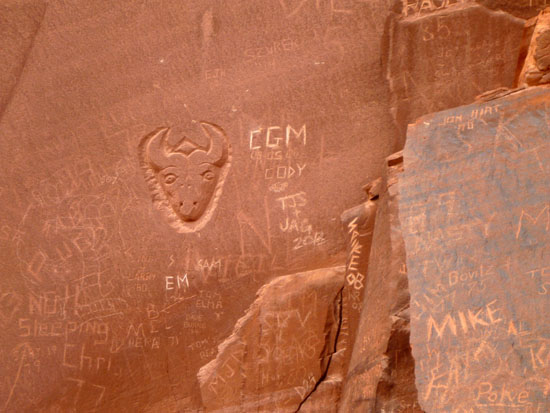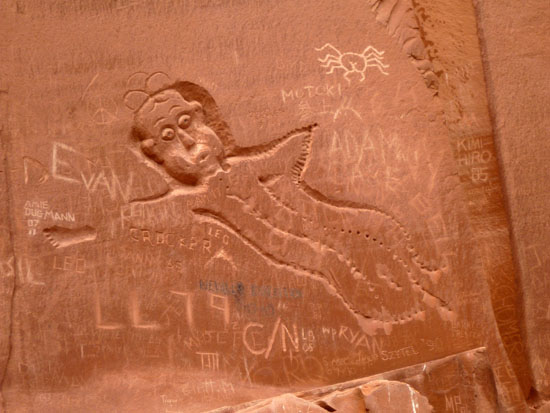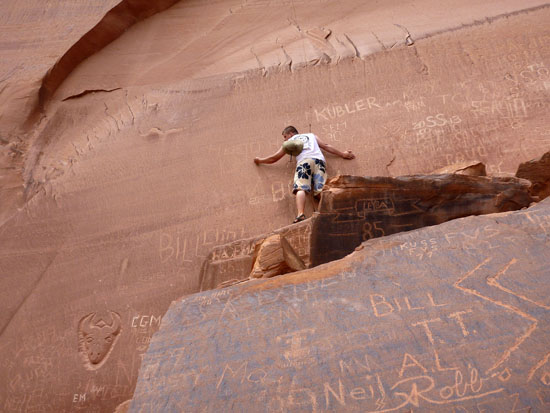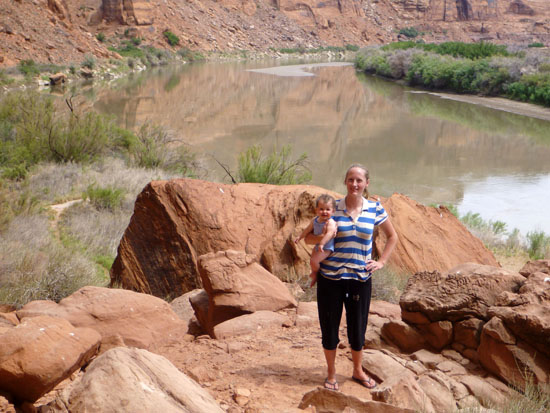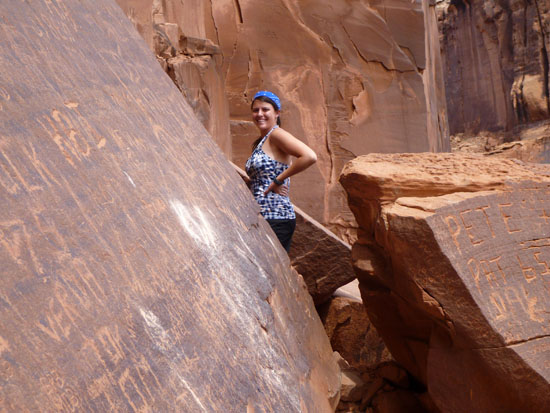 Anthony added his signature "Mr. Noodle".