Red Canyon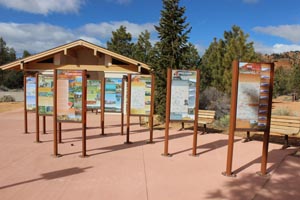 Red Canyon is one of the most photographed places in Utah. Red Canyon is a spectacular sight and stands true to its name. The red spires, hoodoos, and other rock formations are brilliant as it contrasts with a variety of mixed green pines. There are several trails that are available right out of the parking area.
Trip Report: March 11, 2014
I visited Red Canyon on my way to Kanab for a business meeting. I took the Pink Ledges Trail and the Hoodoo Trail in the morning then the Casto Canyon Trail that evening on my way home.