Hey Joe Canyon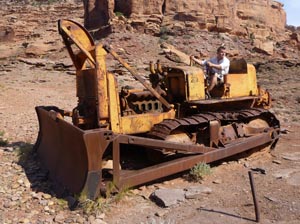 Hey Joe Canyon is a popular jeeping destination in the Moab area. On our canoe trip, we hiked up the canyon from the Green River below. The Hey Joe Mine is an abandoned (and now blasted closed) uranium mine from the 1950s. The canyon has several old and abandoned mining relics and machinery.
Interactive Map

Download KML file to view in Google Earth.
Waypoints
| | | | |
| --- | --- | --- | --- |
| Waypoint | Latitude | Longitude | Description |
| Tractor | -110.0446092187758 | 38.6404870416974 |   |
| Silo | -110.0449137540191 | 38.6406067604045 |   |
| Tractor | -110.0379408727525 | 38.64105588775297 |   |
| Abandoned Machinery | -110.0378525435533 | 38.64114170374328 |   |
| Old Truck | -110.0376070916677 | 38.64096540227862 |   |
| Spring | -110.0400799807194 | 38.64052090842003 |   |
Trip Report: July 4, 2013
Hey Joe Canyon is a side canyon to Labyrinth Canyon. It is a popular jeeping trail and also a fun place to hike. We explored Hey Joe Canyon on foot as part of our canoe trip down Labyrinth Canyon.
Hey Joe Canyon was once home to a uranium mine appropriately named Hey Joe Mine. The mine was blasted closed some time after July 2009 and before July 2013.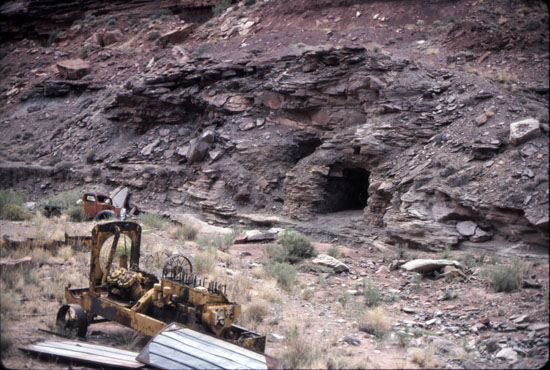 Although the Hey Joe Mine is no longer accessible, the canyon still has tons of mining artifacts and equipment.
Arianne, Anthony, Ondylyn, Savannah, and I explored the mouth of Hey Joe Canyon.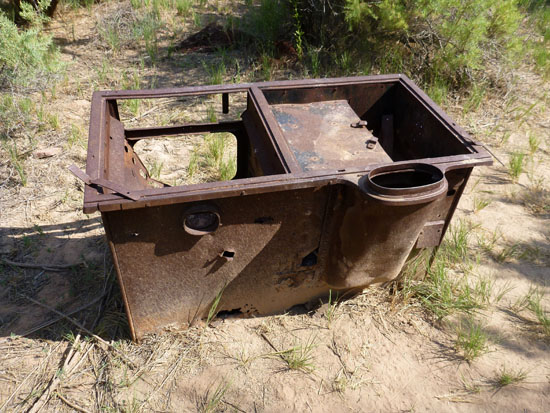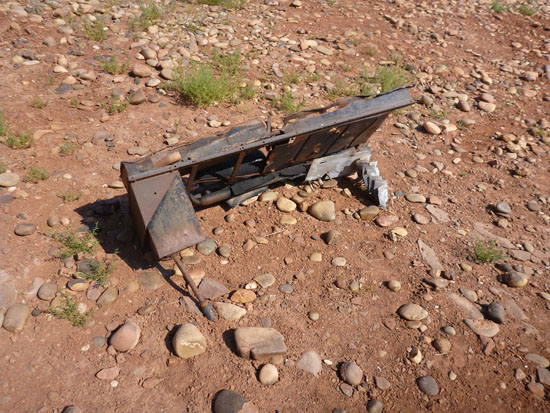 At the mouth of the canyon is a large bulldozer and a mining hopper.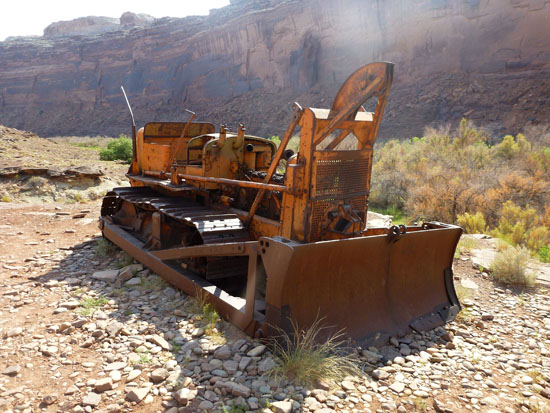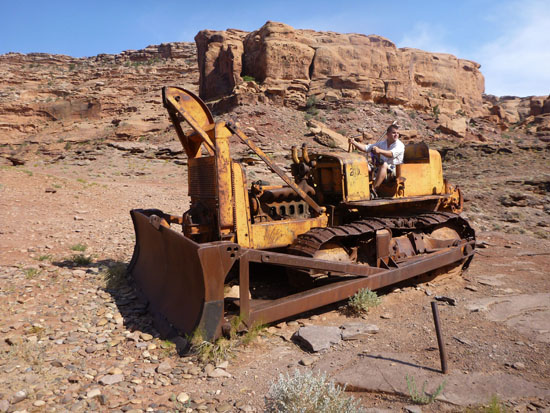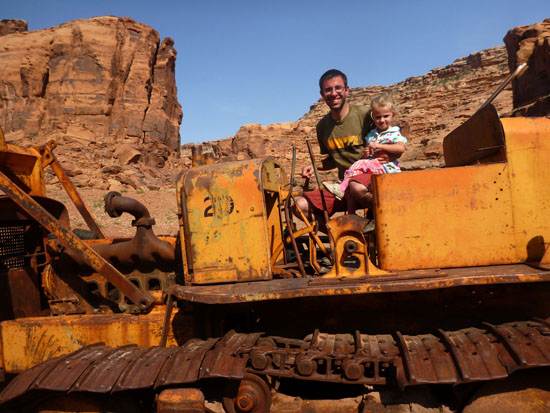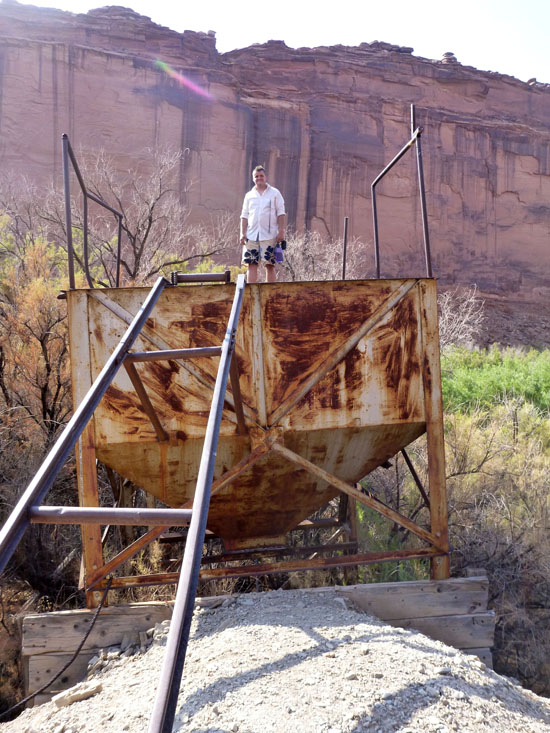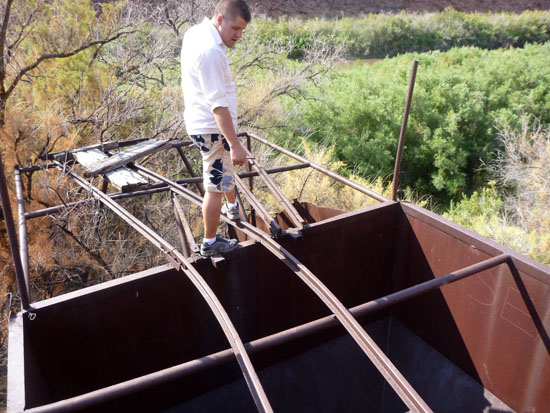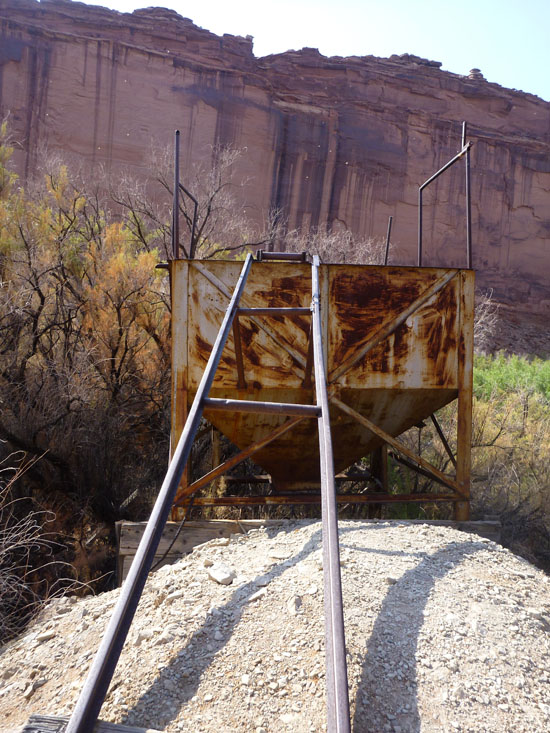 Then Ondy and Savannah went back to camp. Anthony, Arianne, and I started hiking up Hey Joe Canyon. While we were hiking, Ondy swapped Savannah for Madilyn then caught up with us.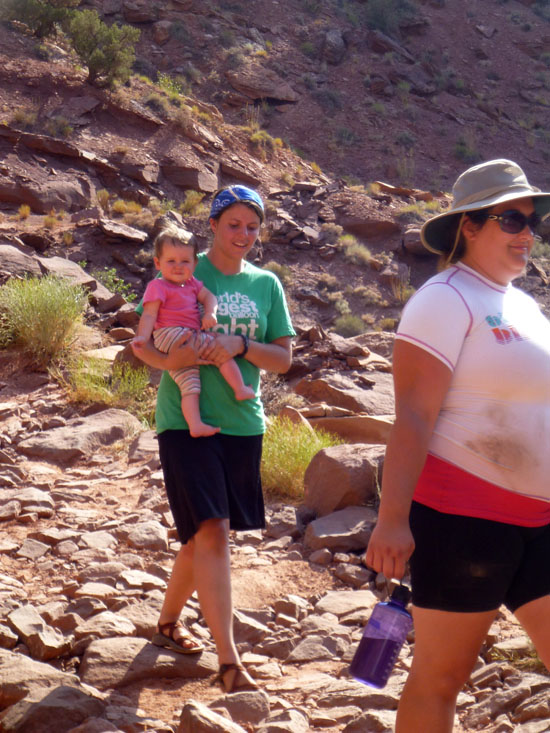 Up Hey Joe Canyon we found lots of cool mining ruins including an old truck and an old generator/air compressor thing.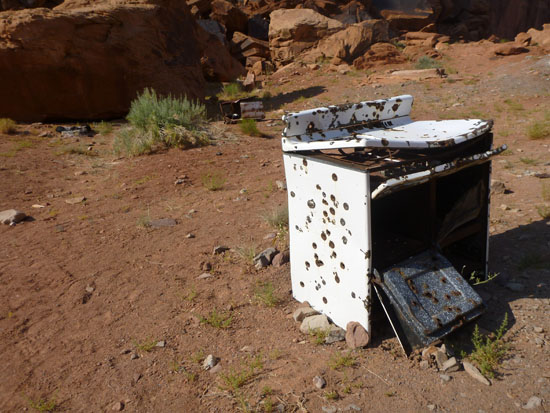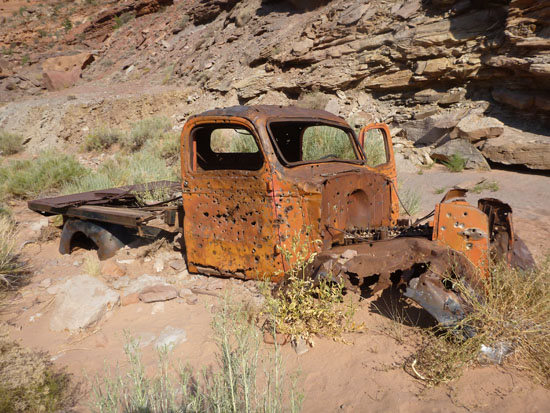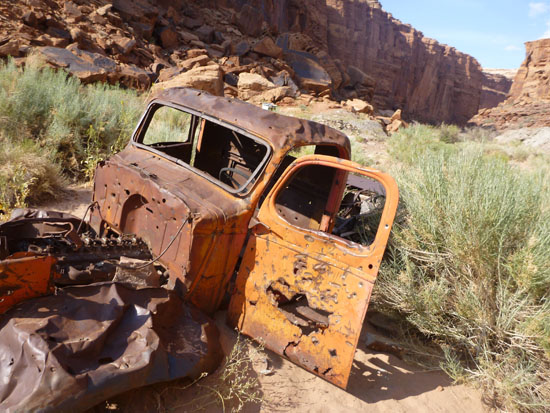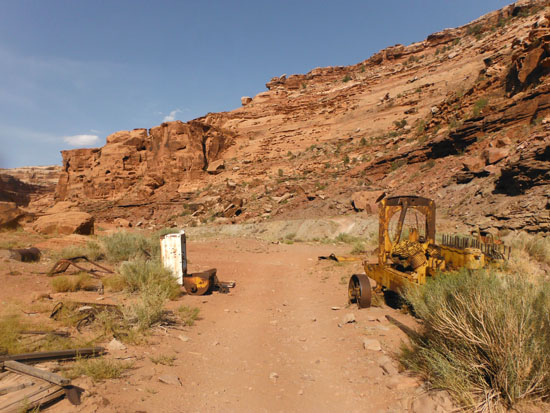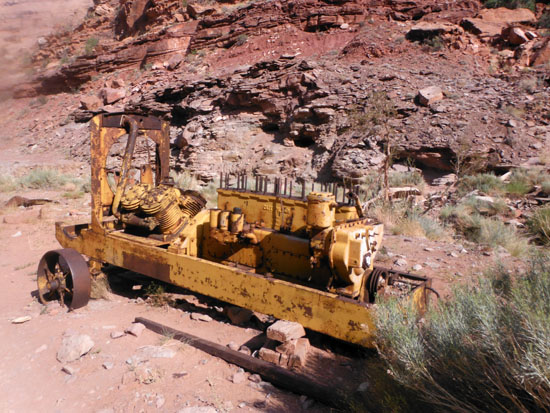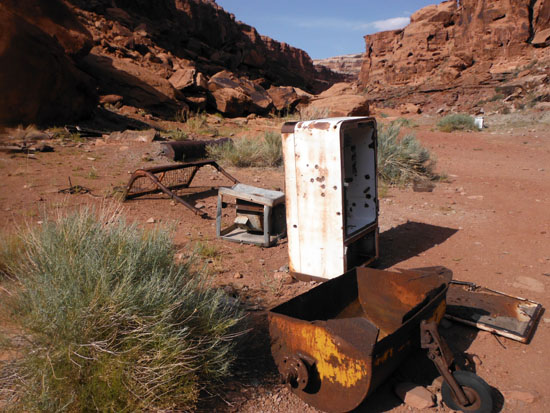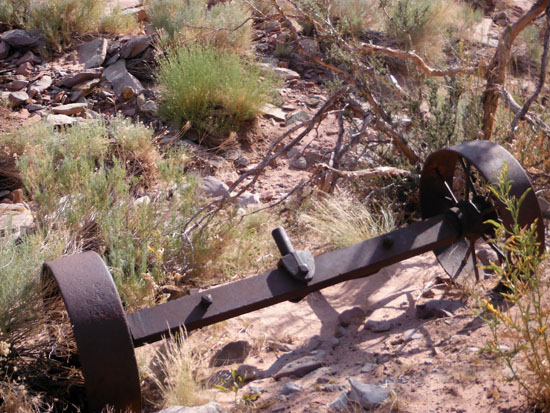 We also found a spring under a rock ledge, but it wasn't flowing very much.