Cascade Falls Trail

Cascade Falls Trail is an easy, well-maintained trail to Cascade Falls. At the end of the trail is Cascade Falls, an awesome waterfall that pours out of the side of a cliff. Water from southeastern end of Navajo Lake enters an underground river which travels a little over a mile before exiting at Cascade Falls.
Trip Report: August 9, 2013
We took the 11-year-old Scouts to Cascade Falls as part of our August camp out. On the trip were Jeremy Dye, Jake Bearnson, Elijah Wagner, Dylan Prince, and Reese Barnes.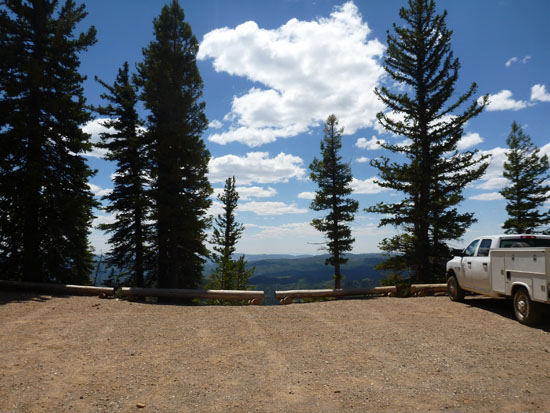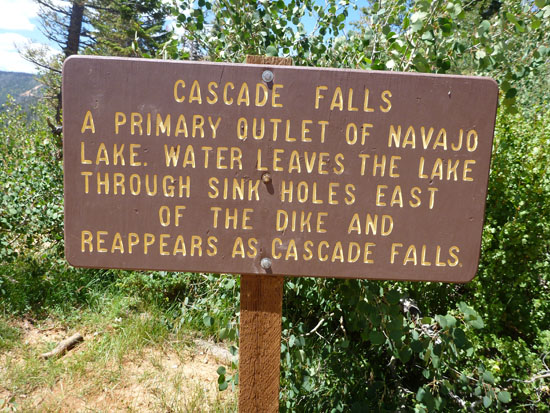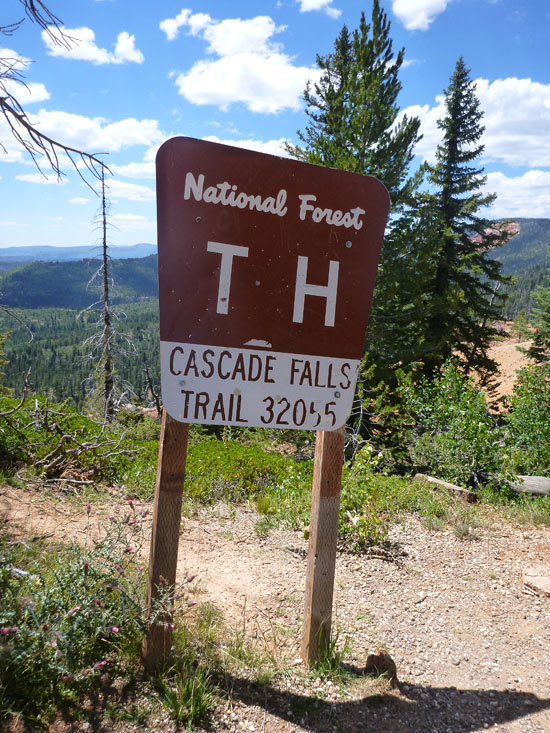 Before we started the hike, we walked down to a ledge near the parking lot to admire the view.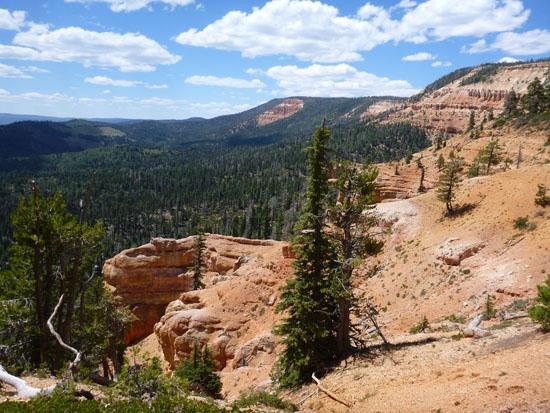 Elijah got going too fast, tripped on a tree root, and got this nice road rash.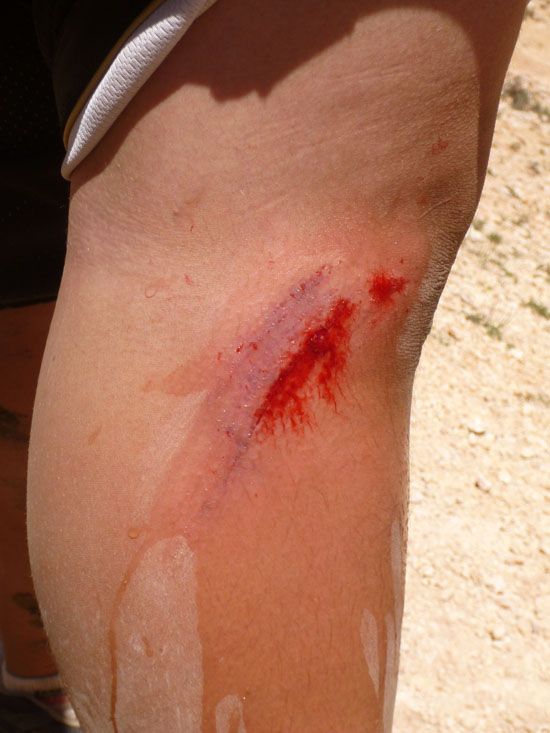 After we got Elijah fixed up, we started on the hike.
The trail to Cascade Falls is very well maintained and easy to follow. It is a great hike for families including kids and seniors.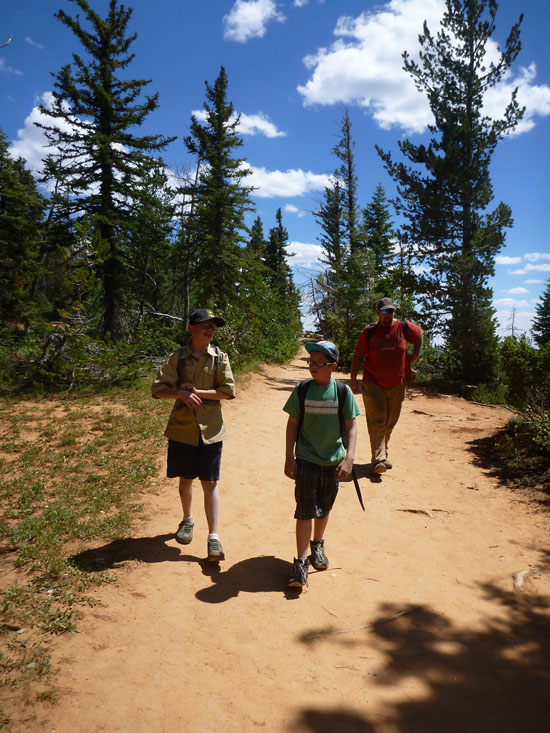 After 0.17 miles, there is a viewing platform.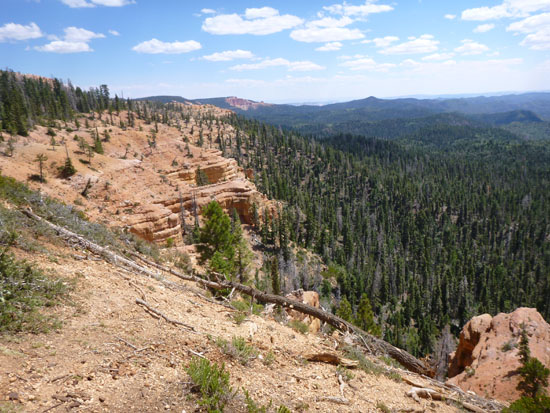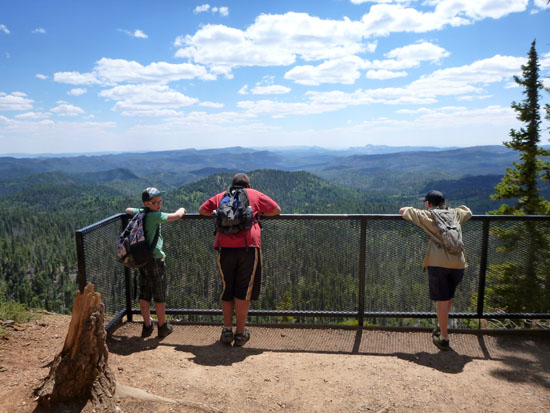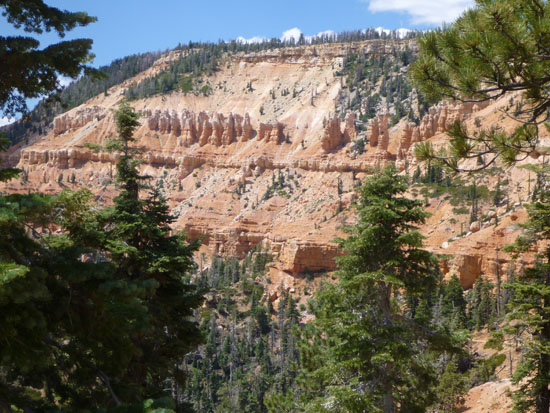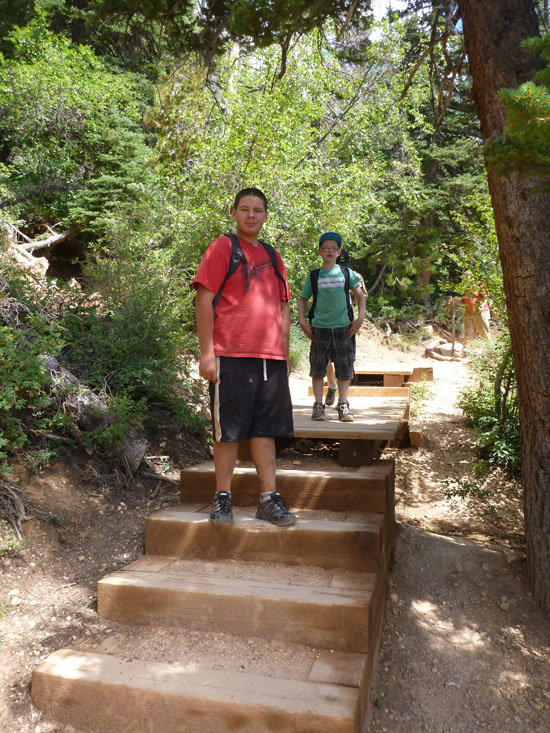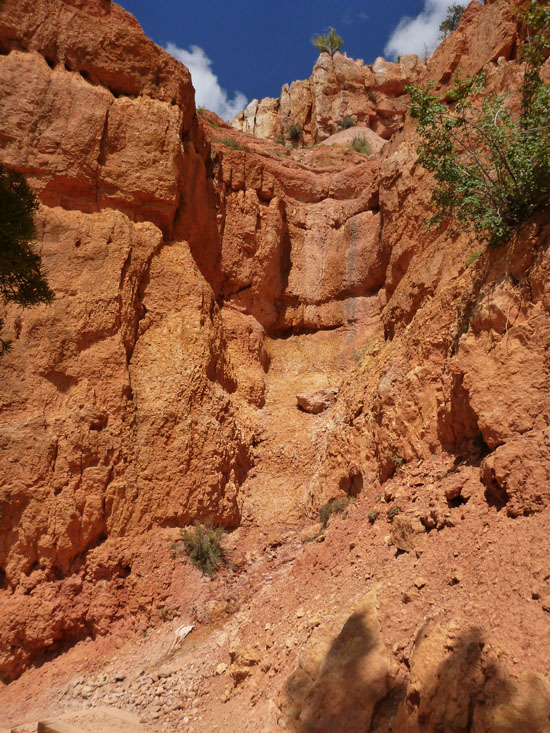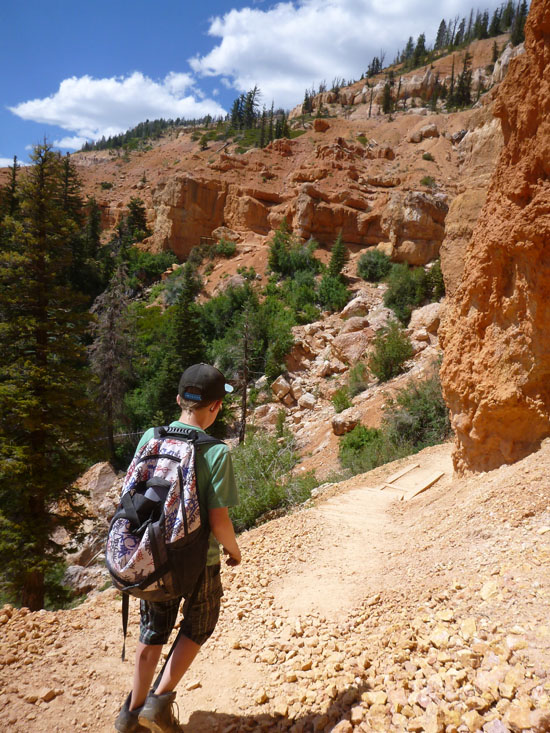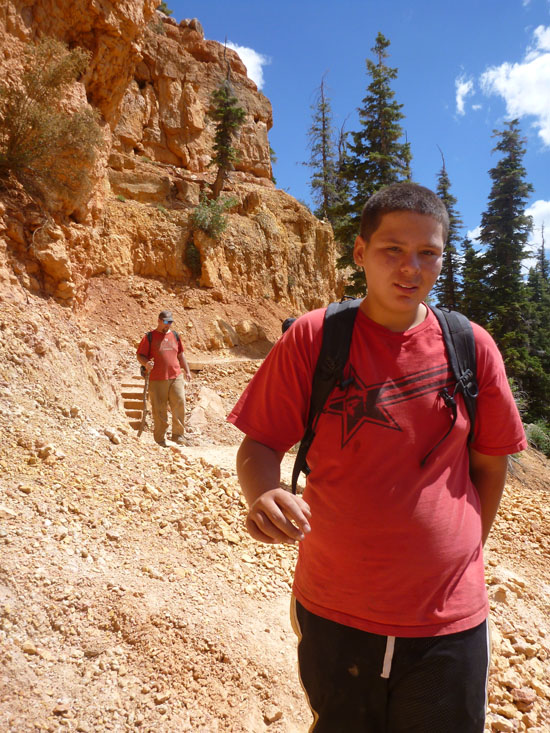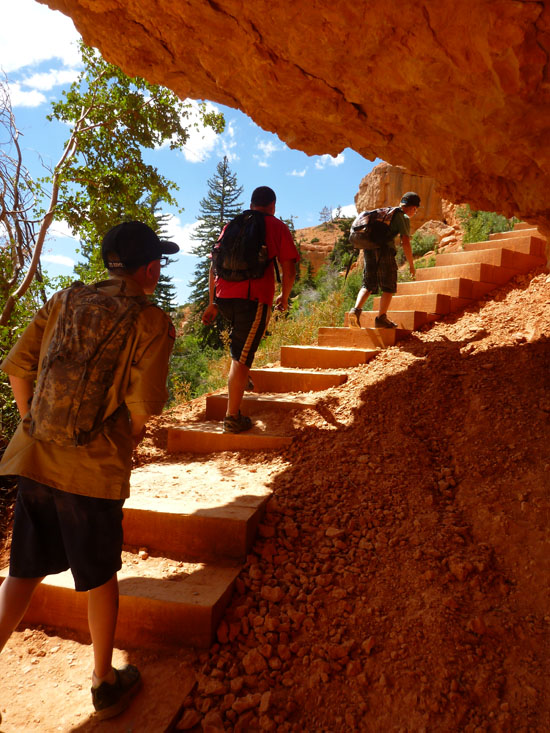 After 0.54 miles, we arrived at the Cascade Falls viewing platform.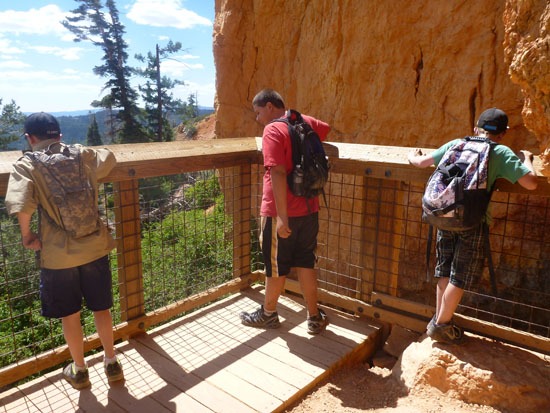 Cascade Falls was only running at a trickle when we went.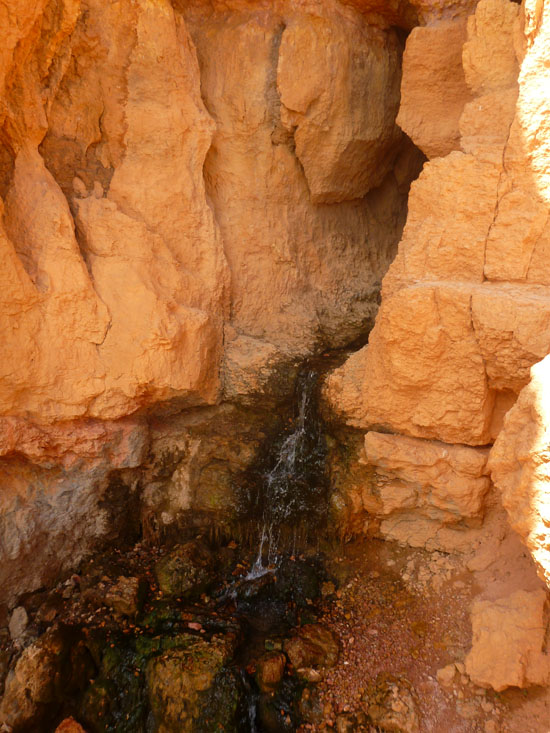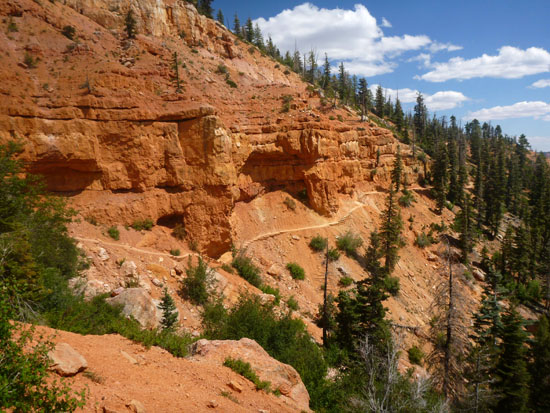 The boys really enjoyed this easy hike. When we were all done, we piled in the cars and drove to the Cedar Breaks National Monument where we visited the Point Supreme Overlook then hiked to Spectra Point.