Left Fork Maple Canyon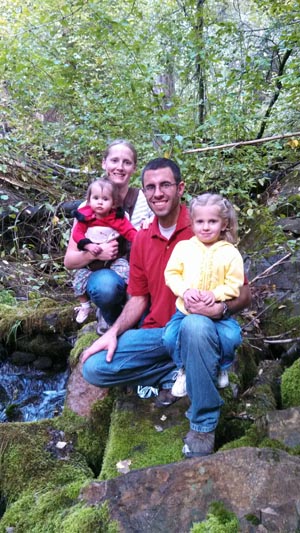 The trail up Left Fork of Maple Canyon starts at a parking lot just past Whiting Campground in Mapleton, Utah. It follows an old dirt road along a river. The trail winds through lush vegetation and has log bridges at the river crossings. It is an excellent trail for a quick family get-away.
Trip Report: September 14, 2013
We hiked Maple Canyon one evening as a family. It's really pretty, and we had an enjoyable time.