Balanced Rock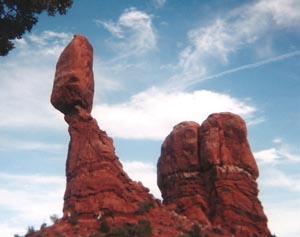 Balanced Rock is one of the most popular features of Arches National Park. The total height of Balanced Rock is about 128 feet, with the balancing rock rising 55 feet above the base. The big rock on top is the size of three school buses. Balanced Rock can be seen from the park's main road. There is also a short loop trail leading around the base of the rock.
Trip Report: July 2000
We stopped in Arches on the way home from Arkansas.