Maple Canyon Rock Climbing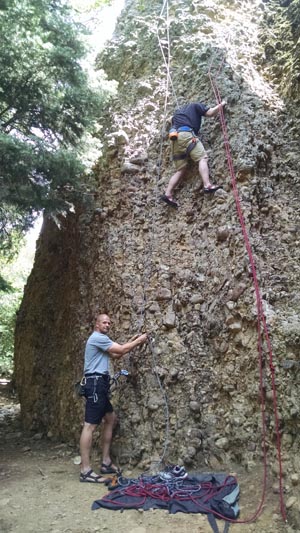 Maple Canyon is one of the premiere rock climbing locations in Utah. The canyon has hundreds of climbs for all skill levels.
Trip Report: August 2, 2014
Randy Riddle, Brent Cox, and I went to Maple Canyon for a Saturday get-away. Randy was on chemo, and it was only the second time Brent had been climbing, so we kept it pretty low key. We climbed several routes 5.8 and below at the Schoolroom and Roadkill Wall.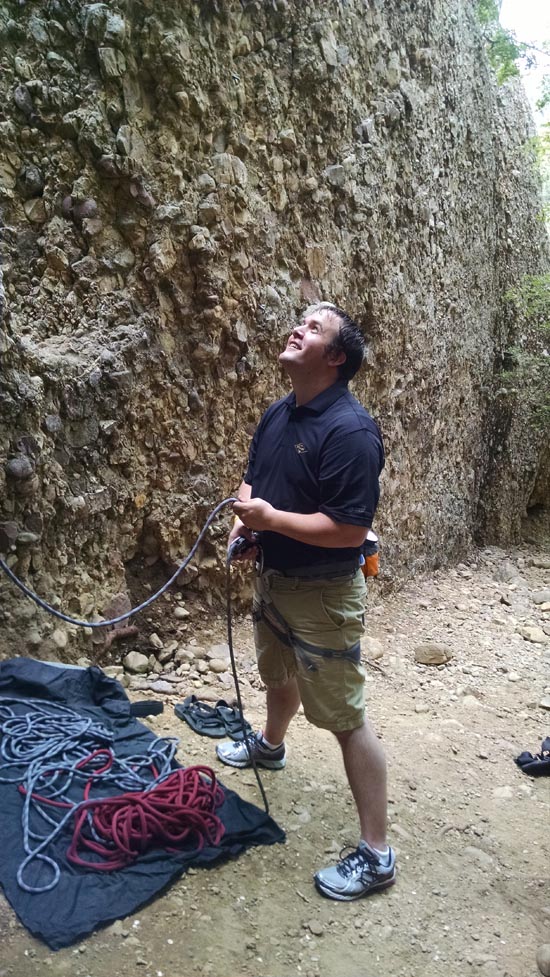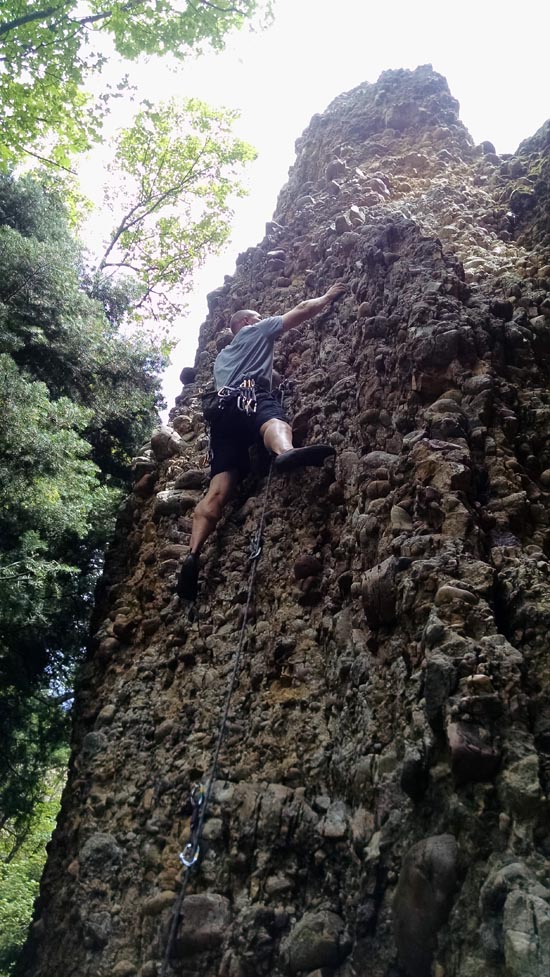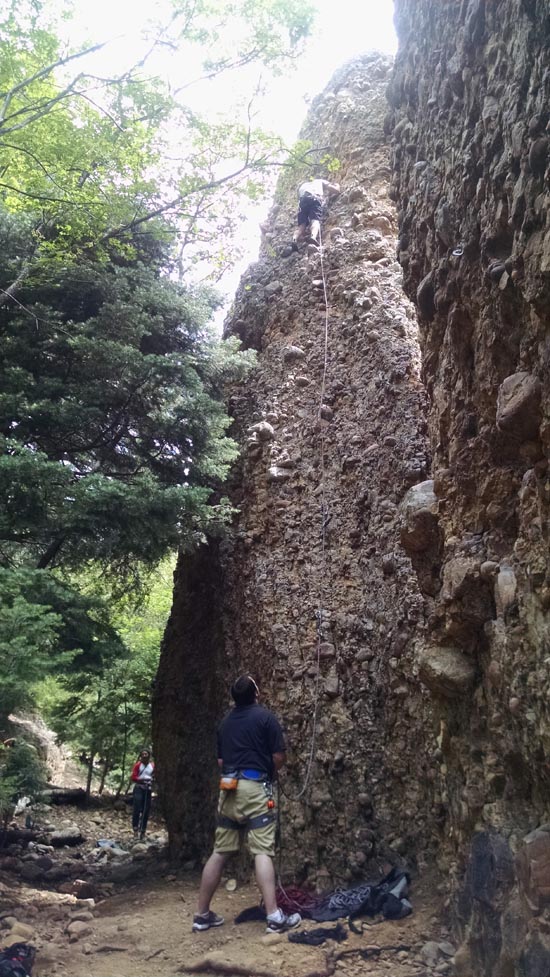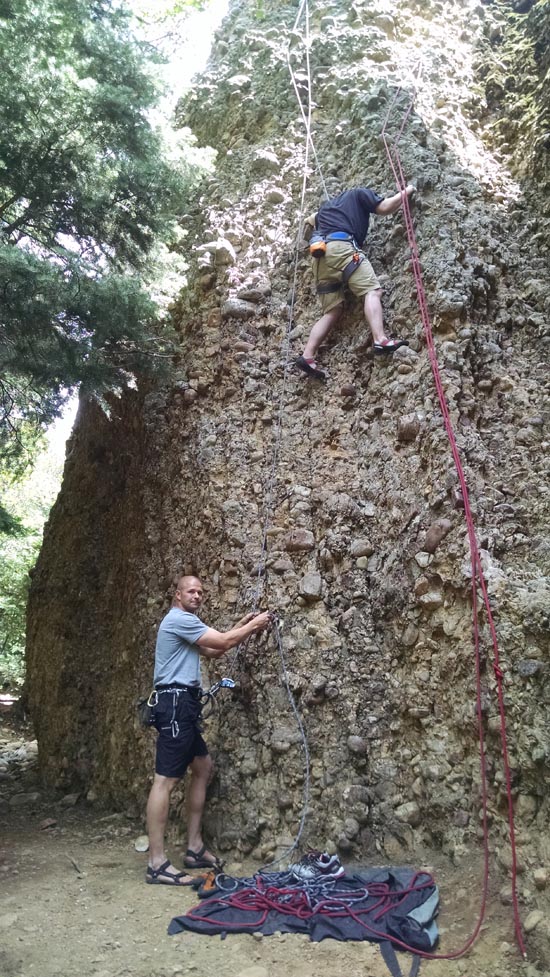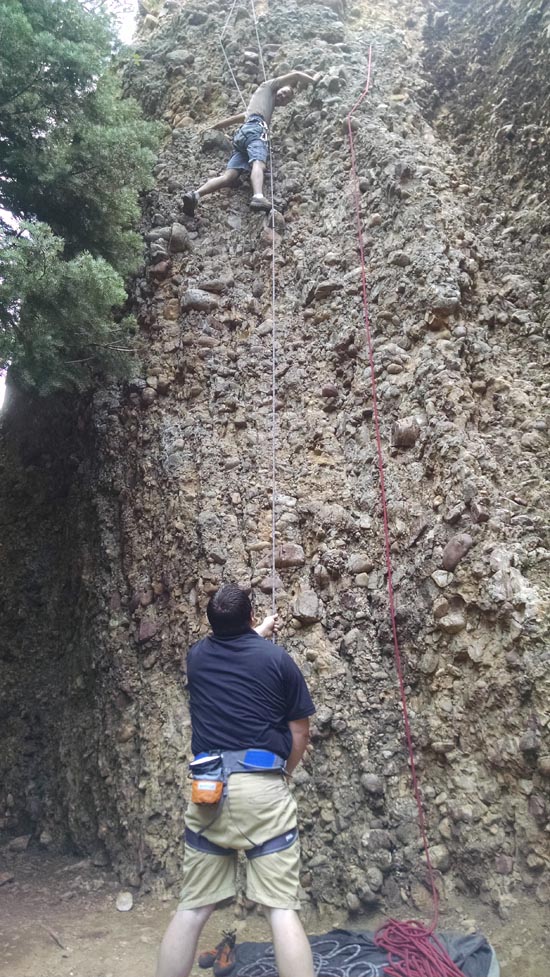 After we had climbed for a while, we went up to the Pipe Dream to watch all the really good climbers. They are amazing.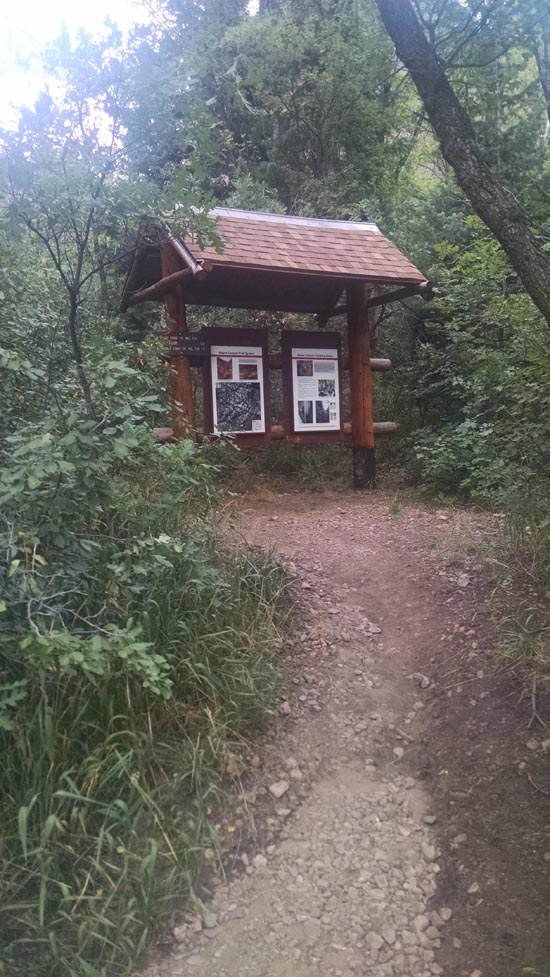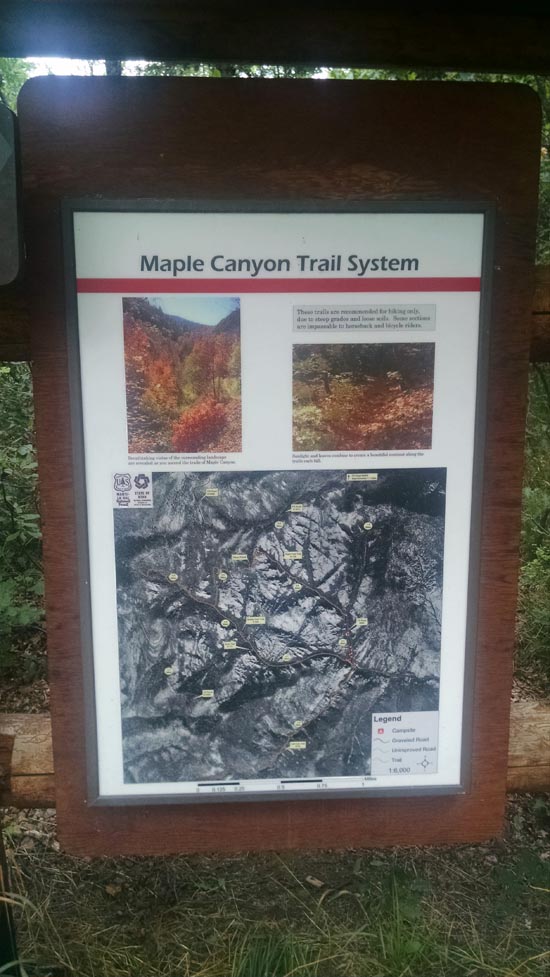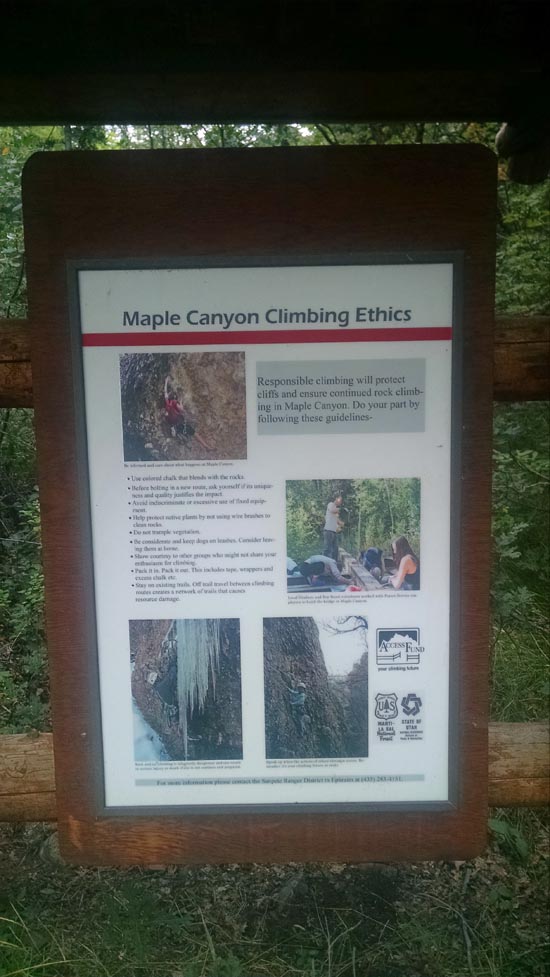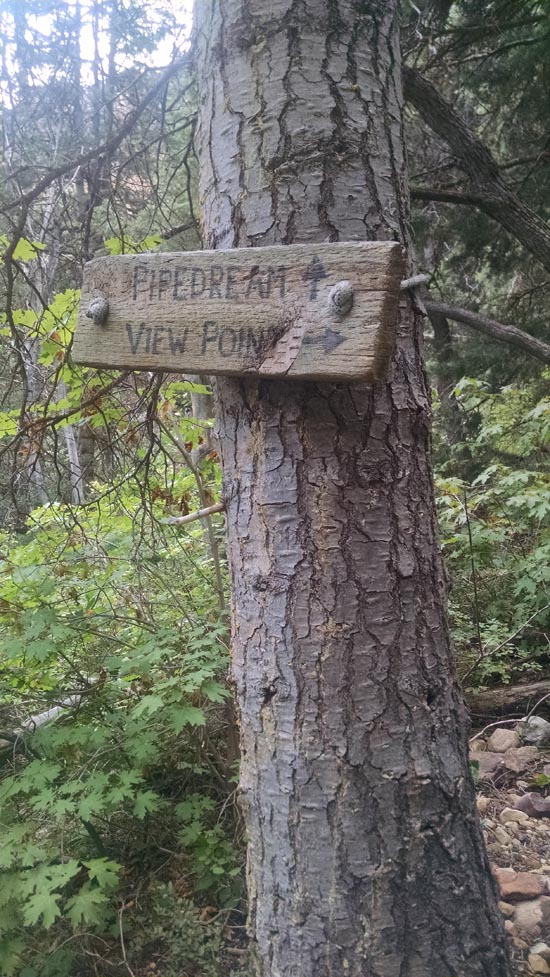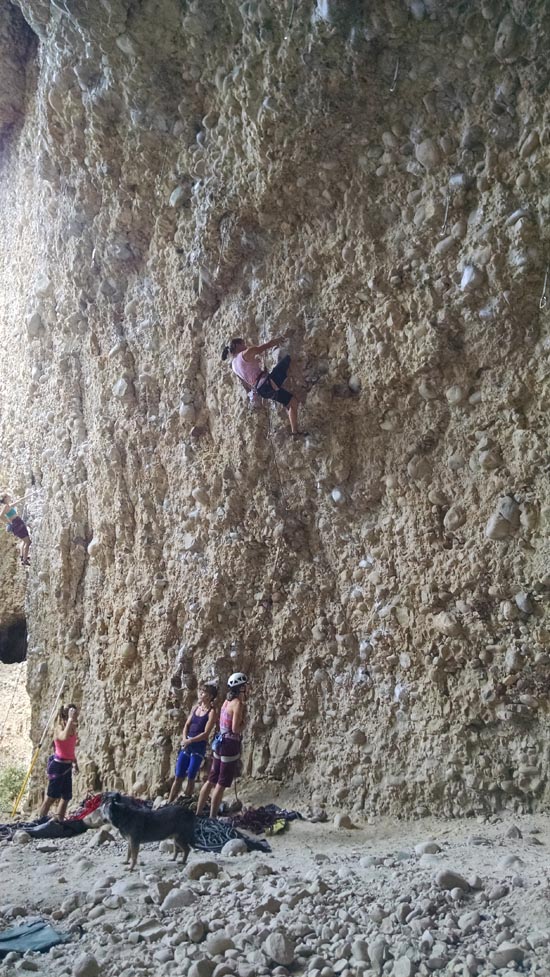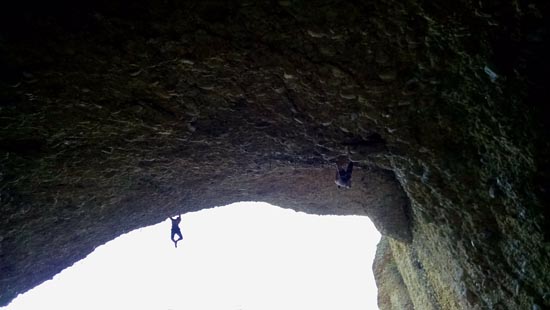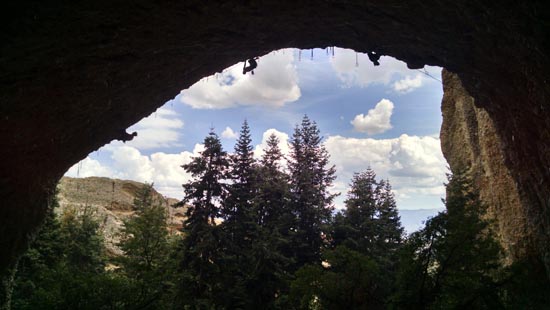 Trip Report: September 19-20, 2014
We had the Arapeen District Fall Camporee in Maple Canyon. I was in charge of organizing the climbing effort. We worked on the Climbing merit badge. Several of the Scouts were able to earn the entire merit badge from start to finish.
We got up there around 4:00 on Friday and set up camp.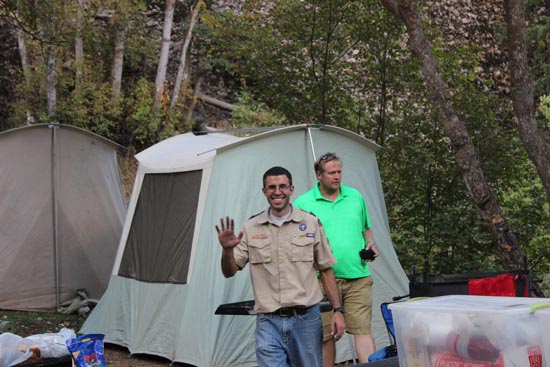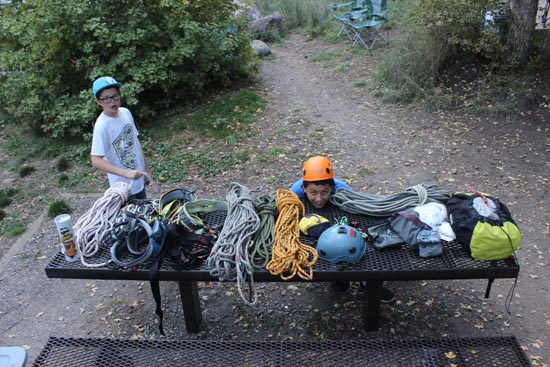 We took gear up to the Schoolroom, where we did the climbing on Saturday. Kayde Roberts and Kevin Mortensen brought their Scouts up, and we camped together.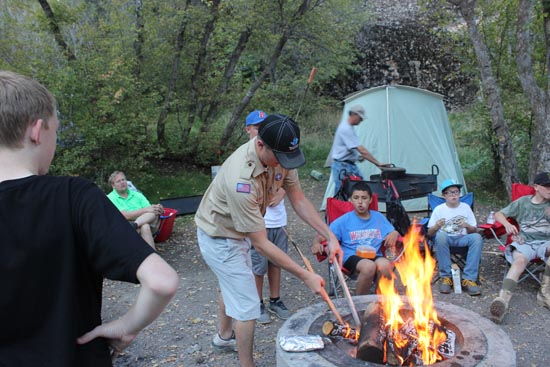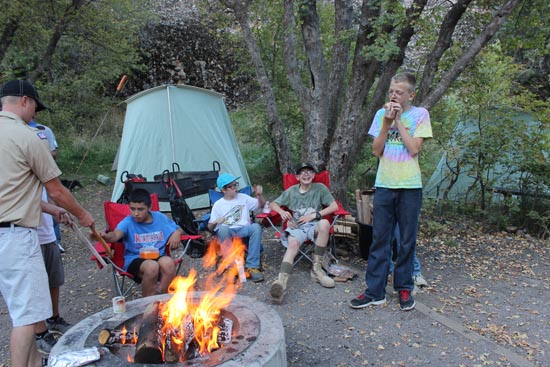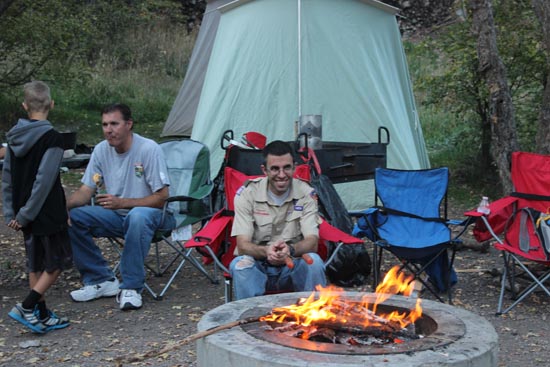 After dinner, I ran an orientation meeting for the scout leaders and patrol leaders. Then we had an orientation meeting for the climbing and rappelling instructors. For that, we just went to the climbing area and set up the ropes. It got dark pretty quickly, so we used our headlamps. Anthony and I finished setting ropes around 10:30 that night. It was a ton of fun to just climb as many routes as fast as we could. All in all, we had close to climbing routes and 4 rappelling routes.
I wasn't able to go to it, but they had a campfire program at 8:00.
When we got back to camp, we talked around the campfire until after midnight then talked in our tent until about 1:30.
Saturday morning we got up at 6:30. We were supposed to get up at 6:00, but my cell phone died during the night. At 7:00, the instructors met up at the climbing area to get signs taped on the walls and last-minute stuff figured out. Anthony was a huge help with all of that and helped people know what to do while I was running around getting other stuff figured out. The other big lifesaver was that Gary Cole showed up with about 60 helmets and 40 harnesses that he rounded up from Snow College. That helped everything run very smoothly.
Back at camp, everyone had breakfast and tore down camp. Kayde and Kevin helped my Scouts stay on task and helped by taking down my tent.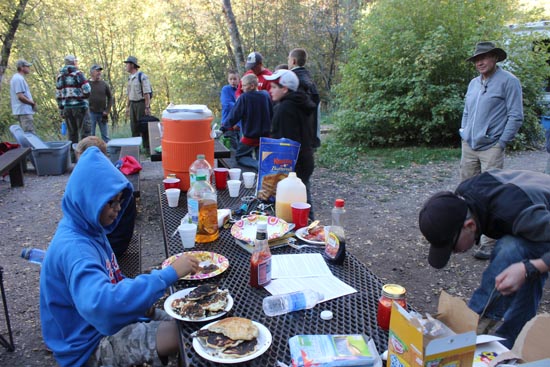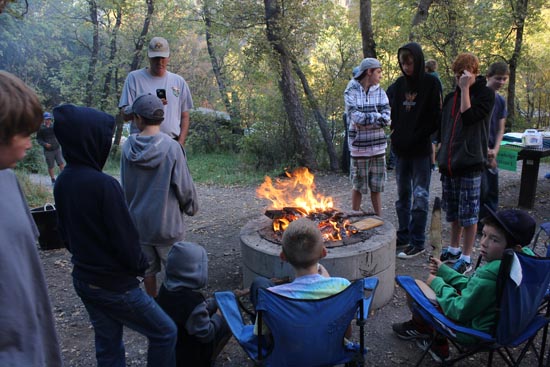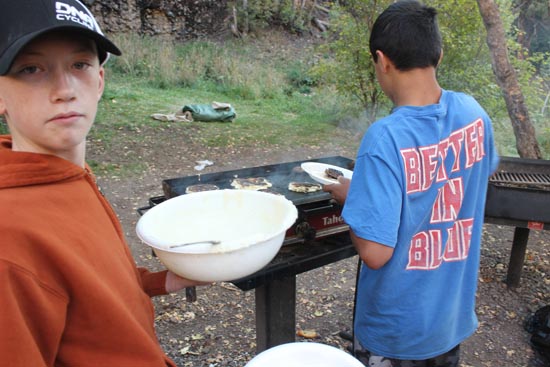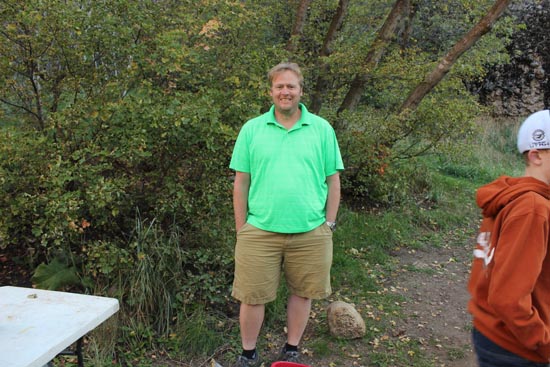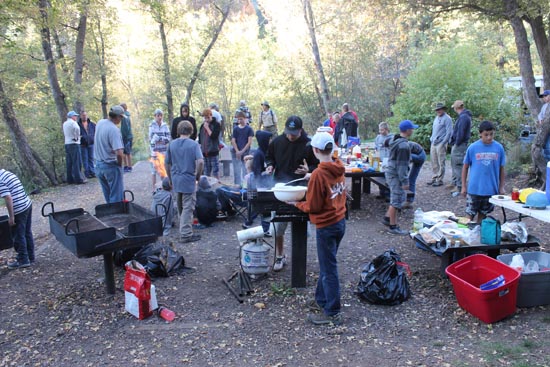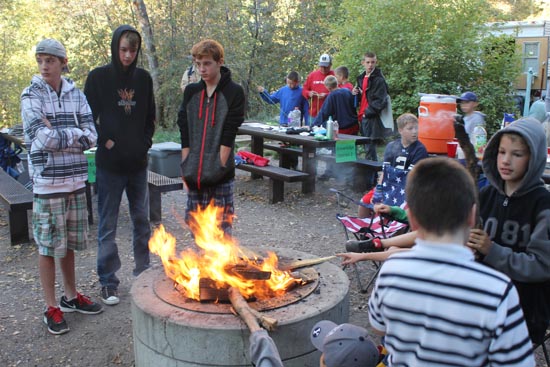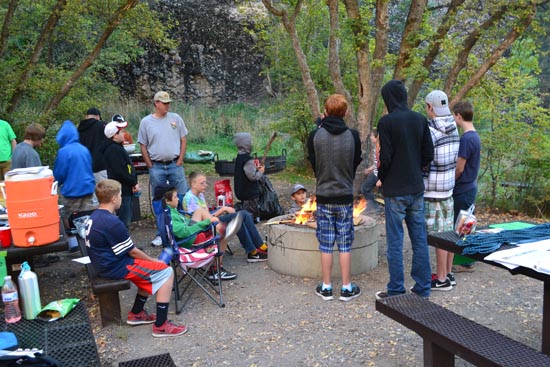 At 8:00 we had a flag ceremony in the parking lot.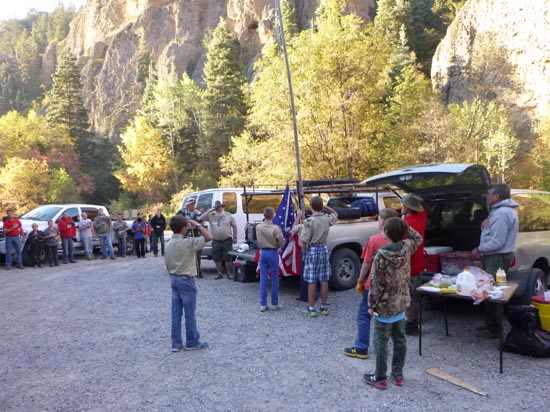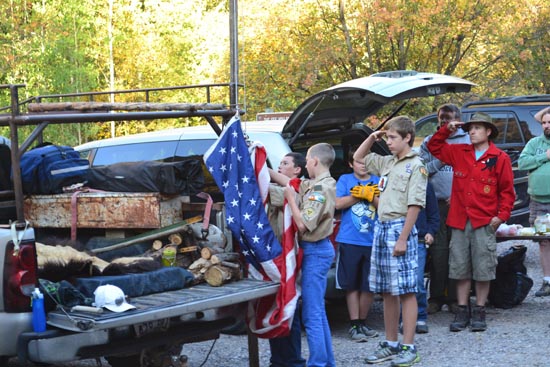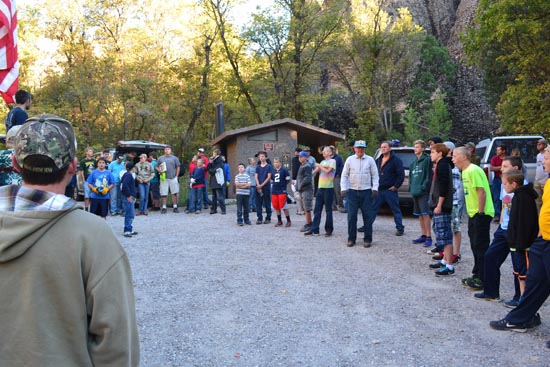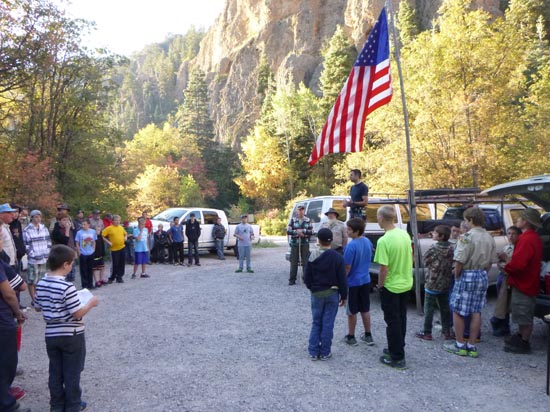 After the flag ceremony, I made sure everyone knew where to go. Then we went for it.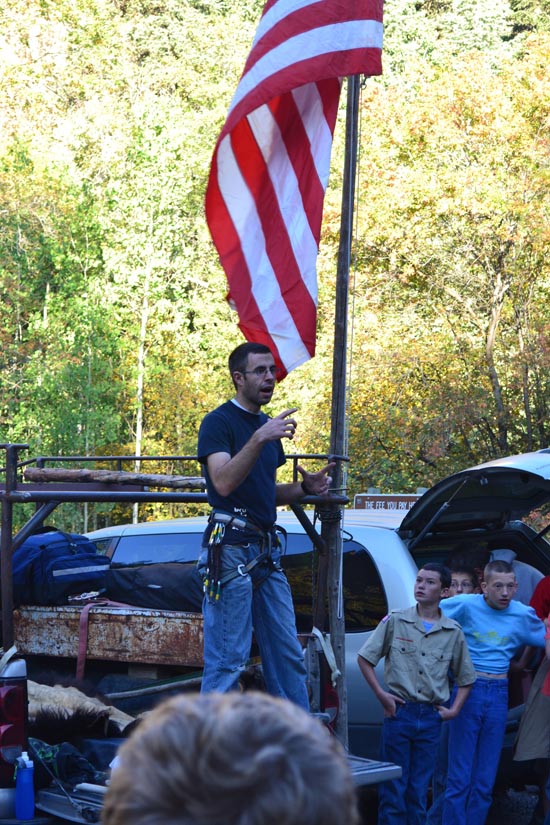 We had three knowledge station where the boys could pass off the bookwork requirements. At the first knowledge station, they learned about knots and ropework.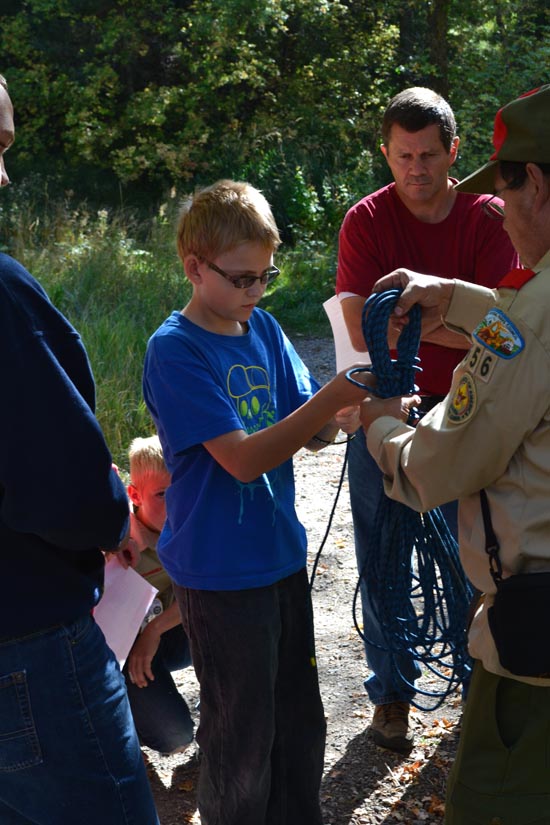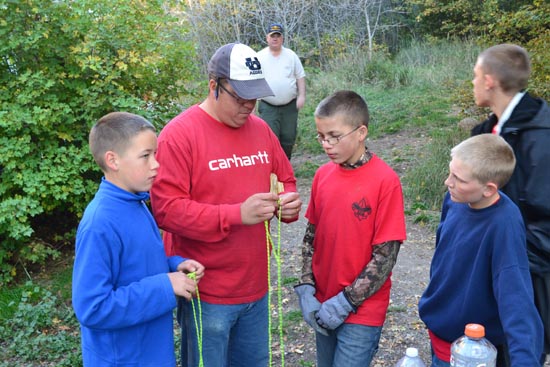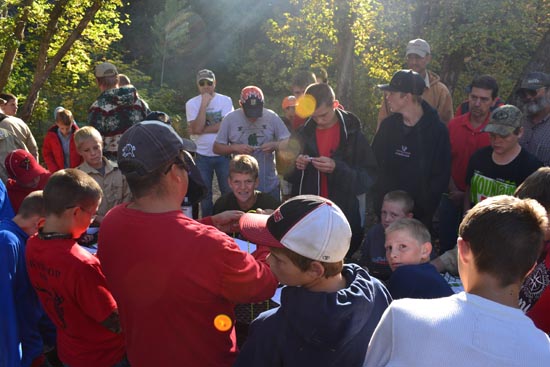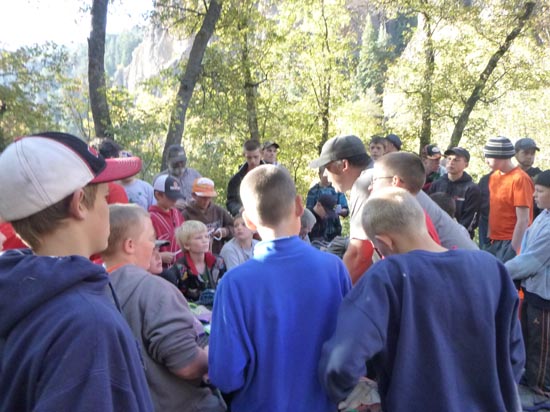 At the second knowlede station, they learned about safety and first aid.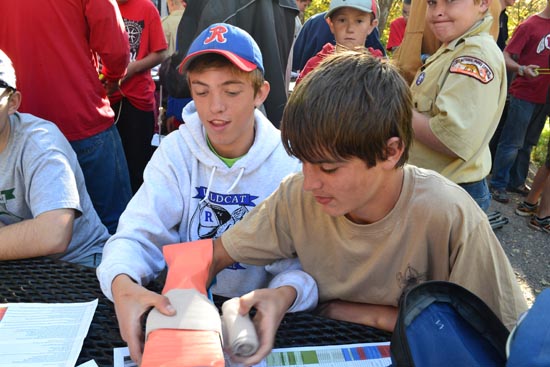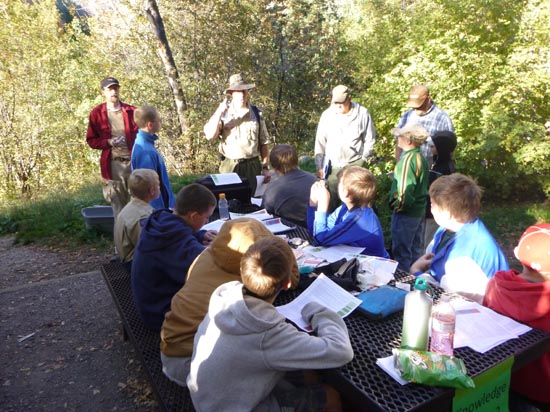 At the third knowledge station, they learned about rock climbing basics like ratings and gear.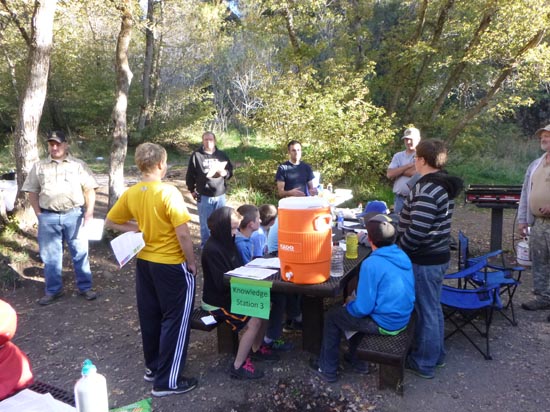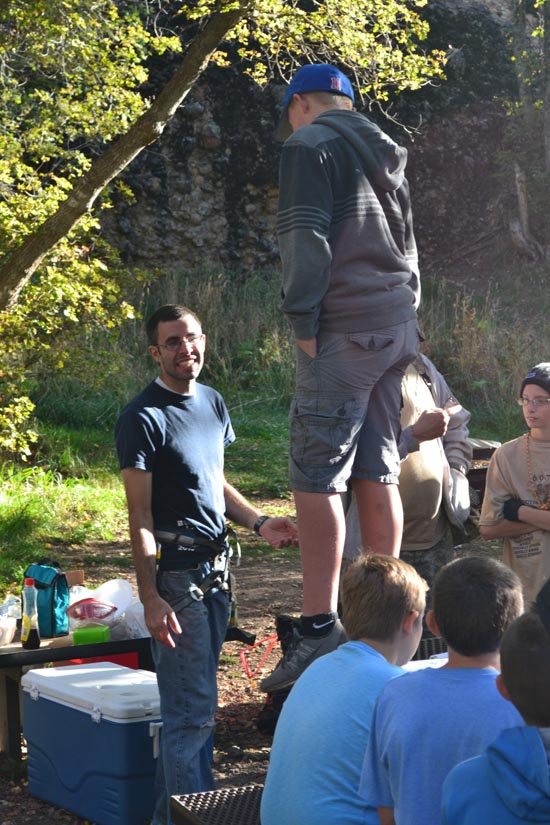 In the canyon, we had a bunch of climbing and rappelling stations set up. The Scouts each had to climb 3 routes, belay 3 climbers, rappel 3 routes, and belay 3 rappellers.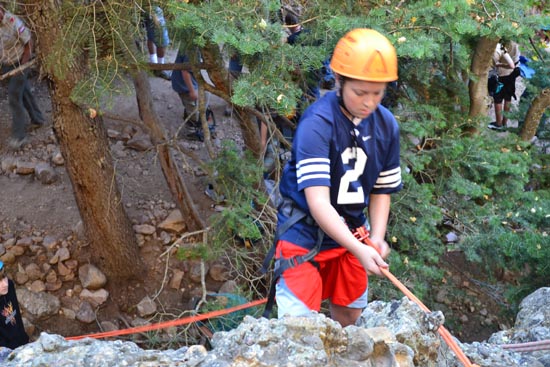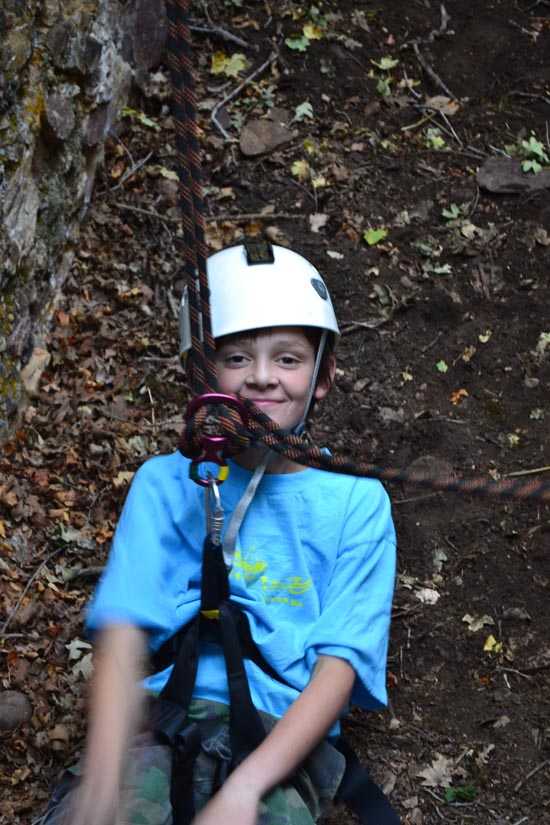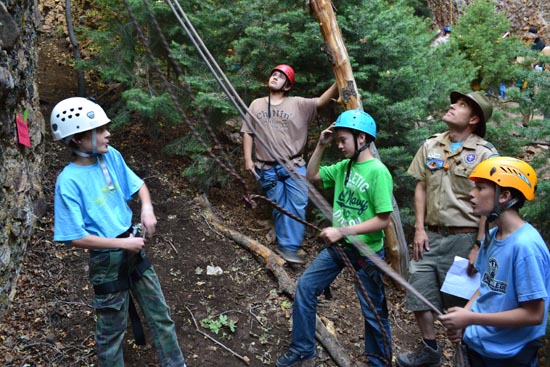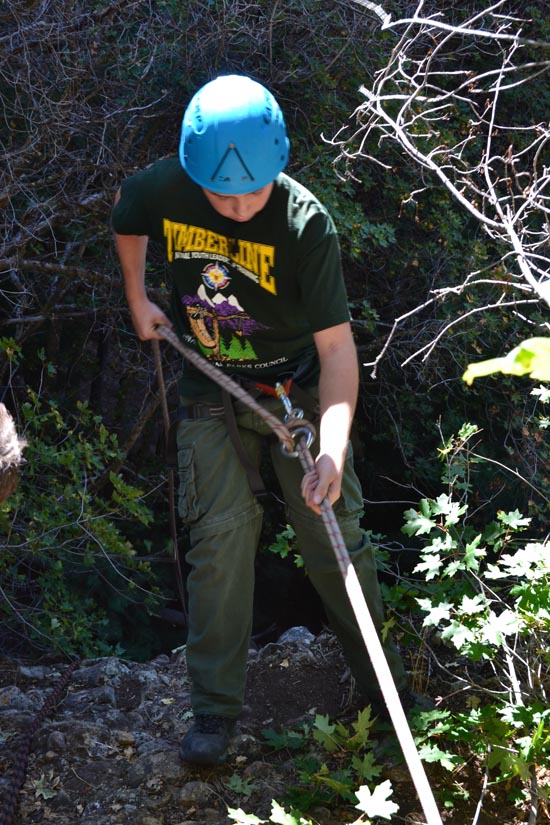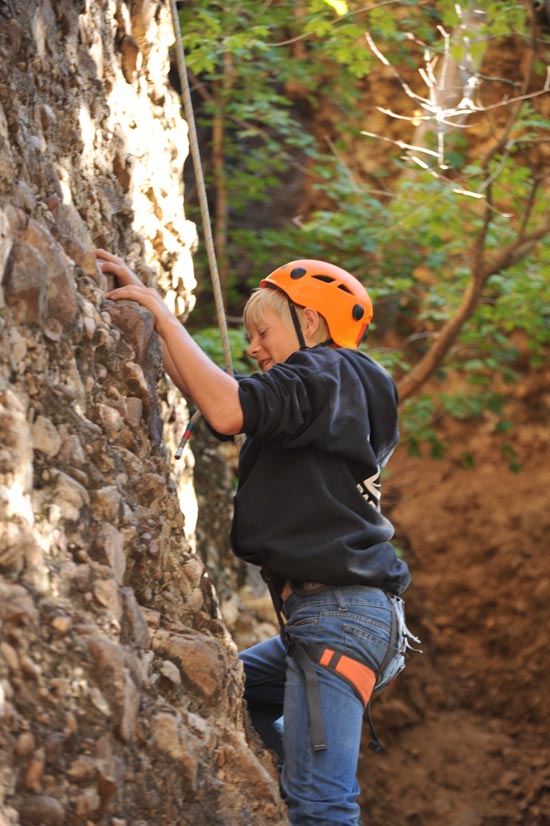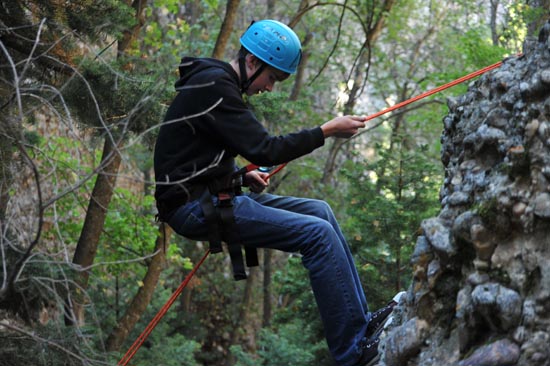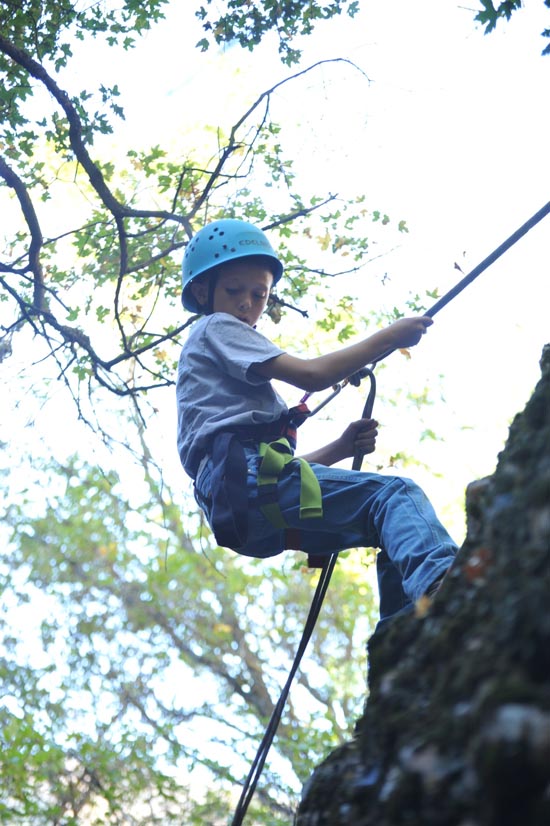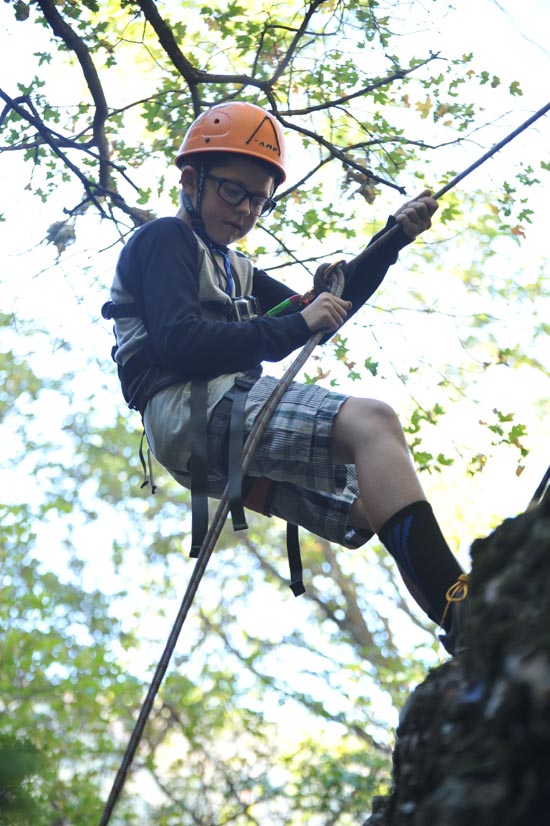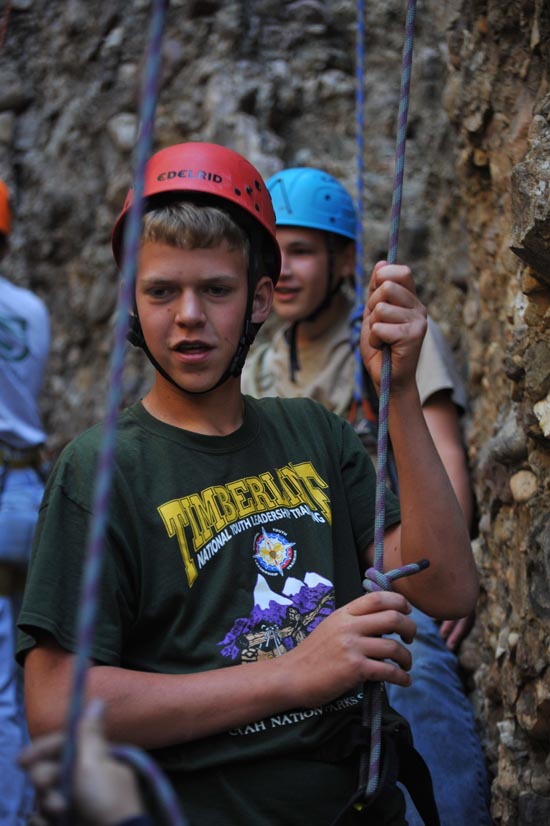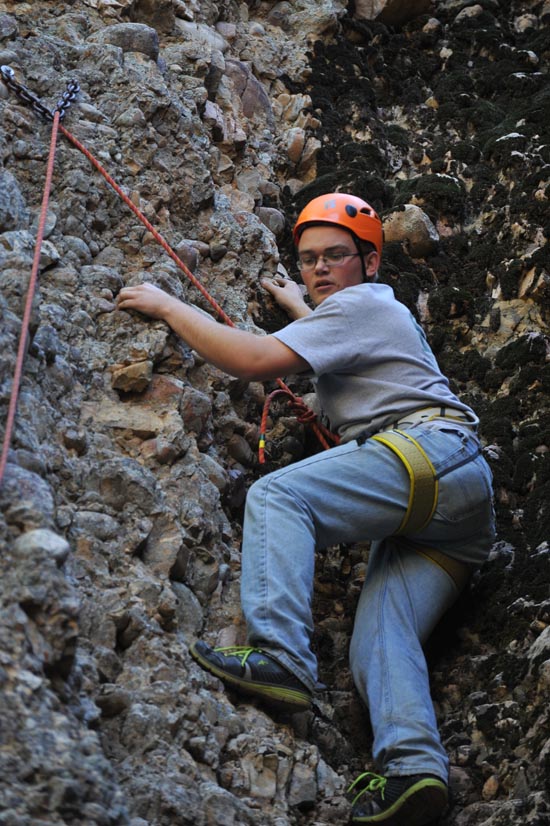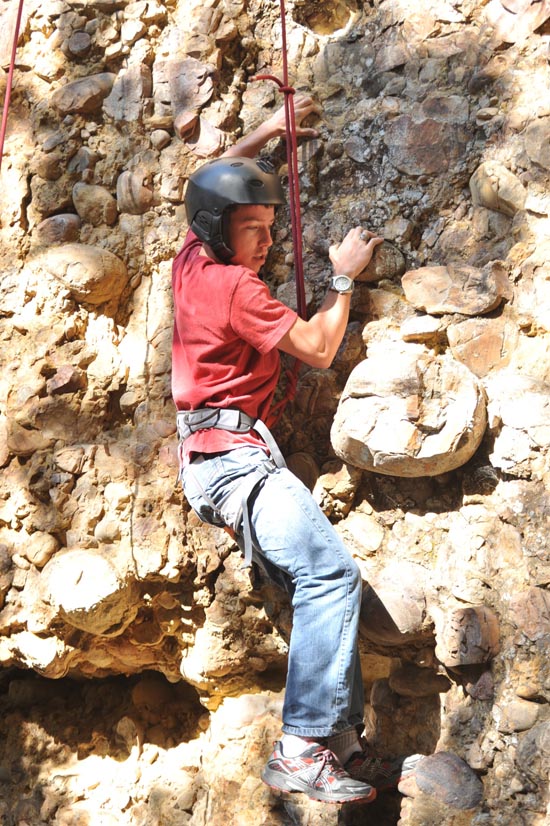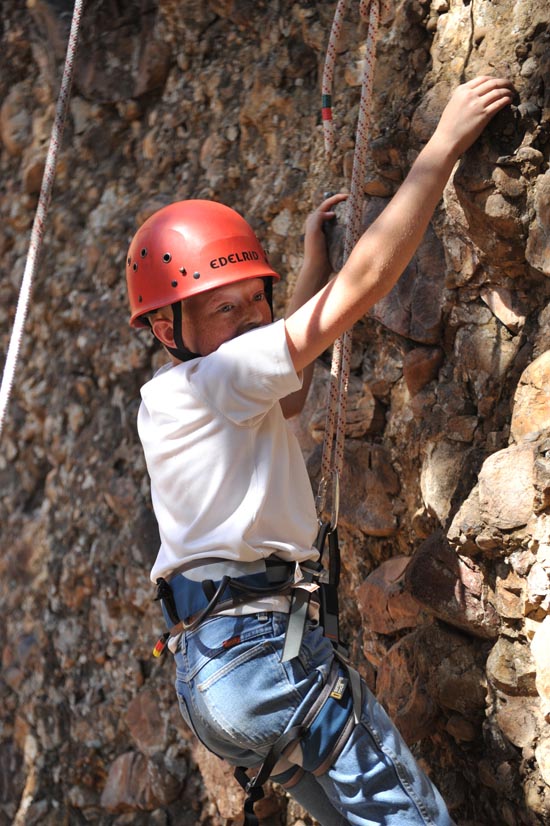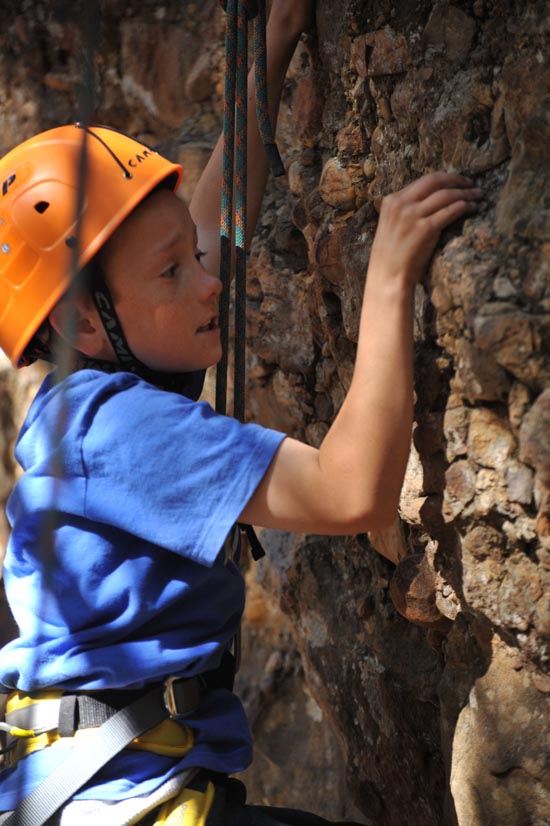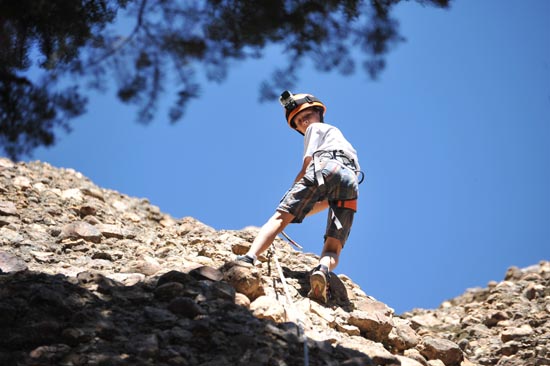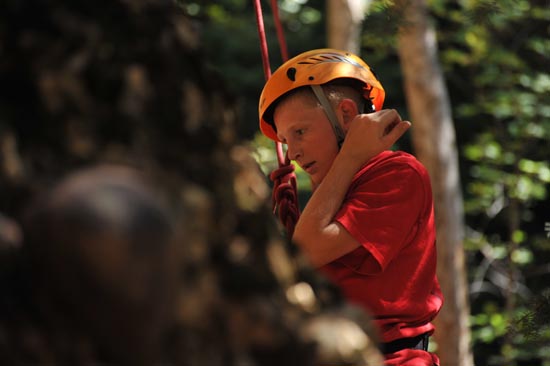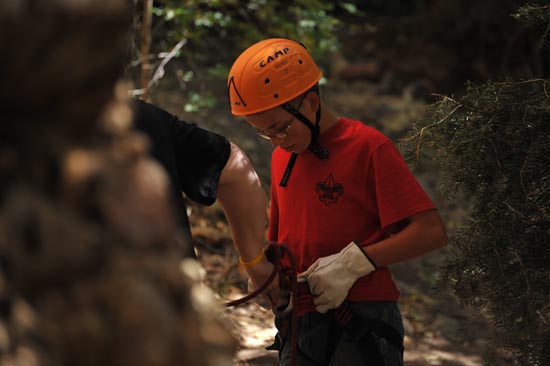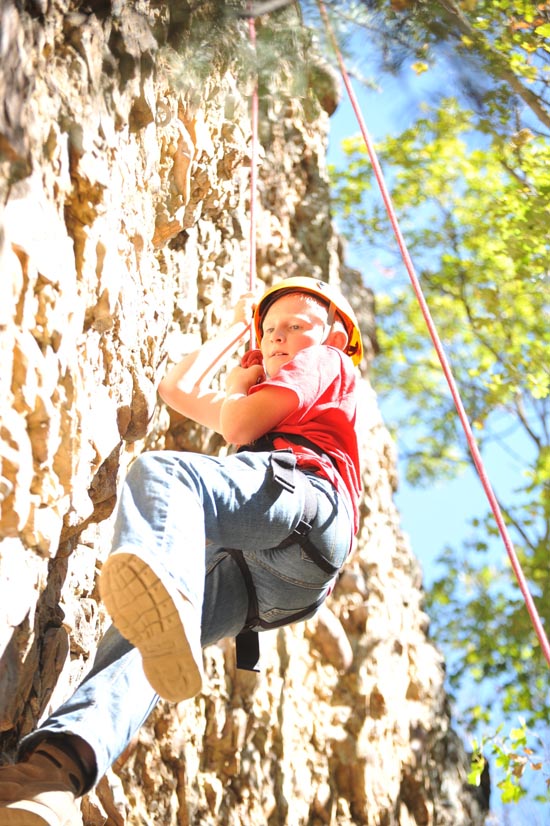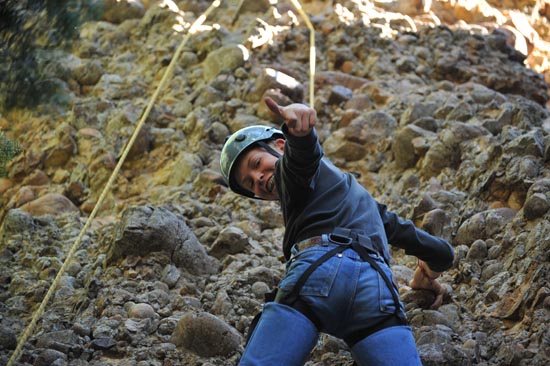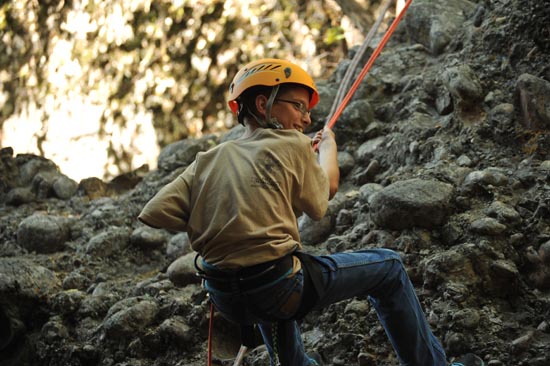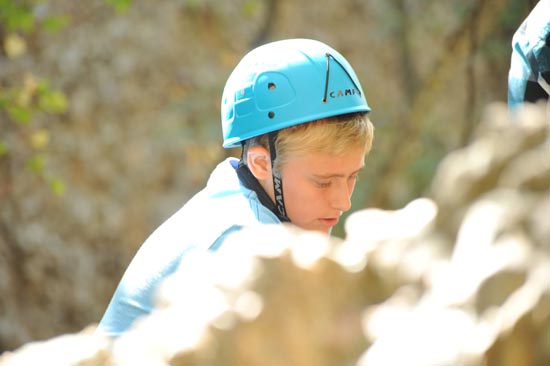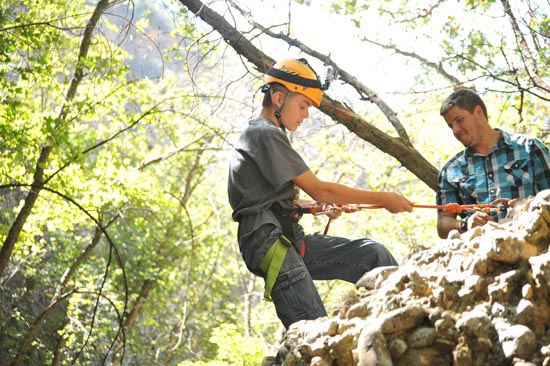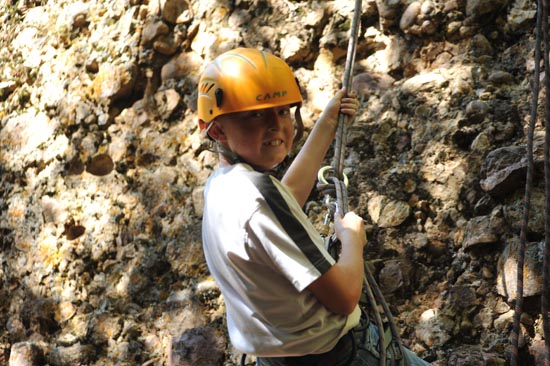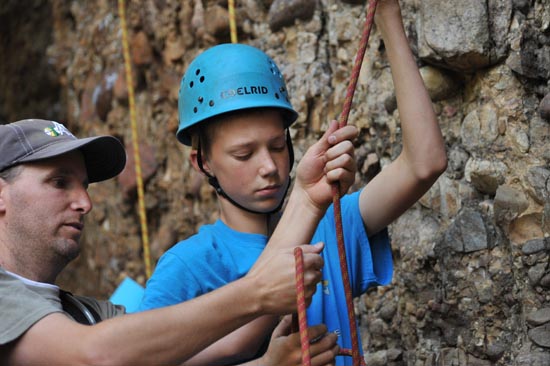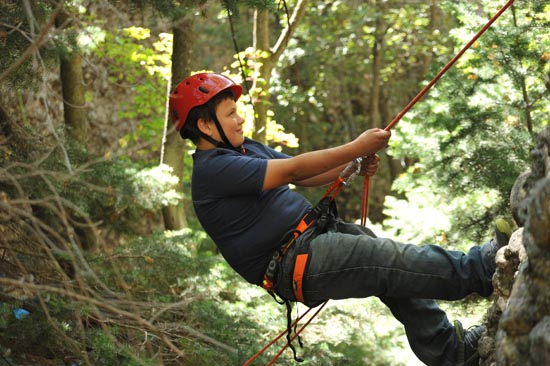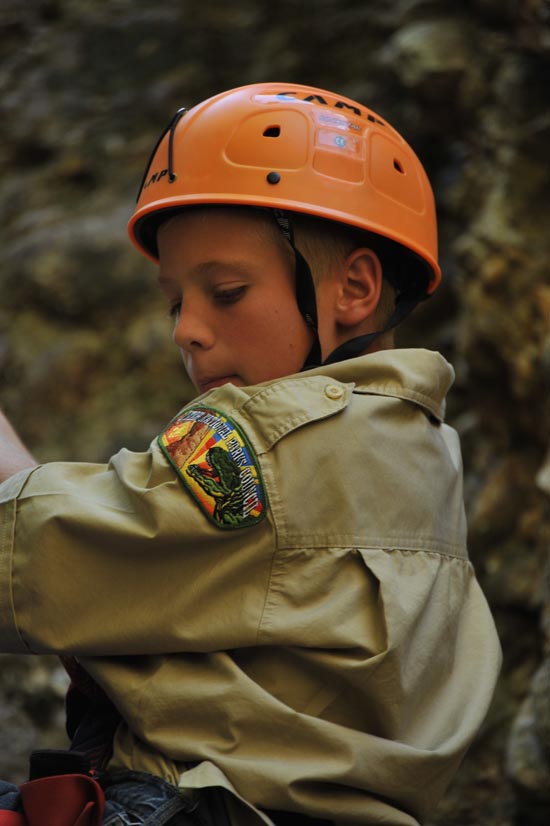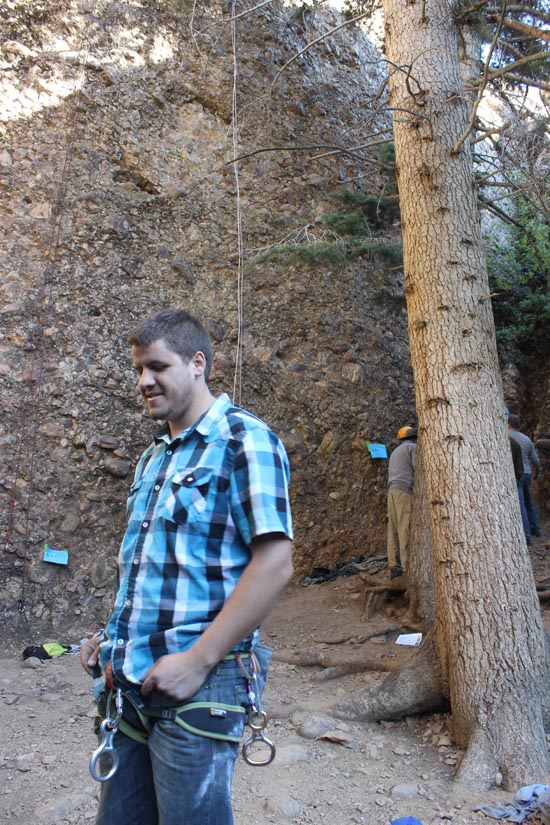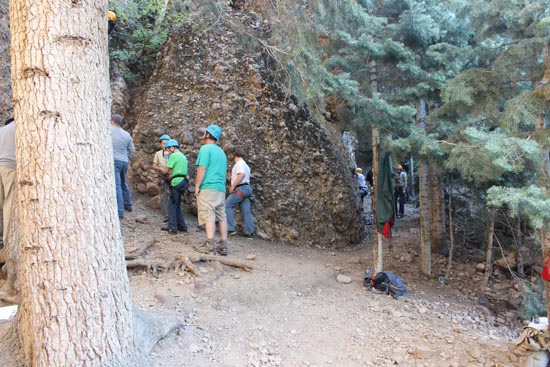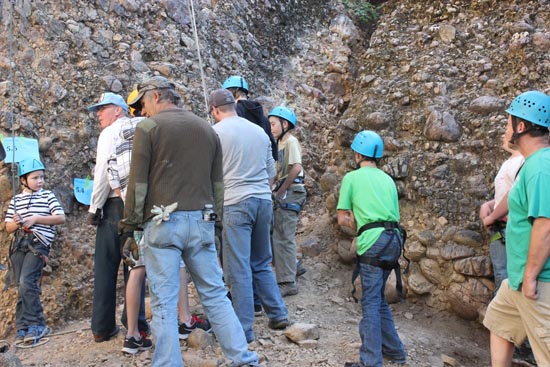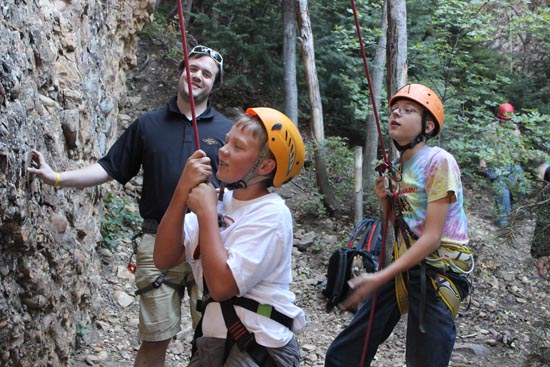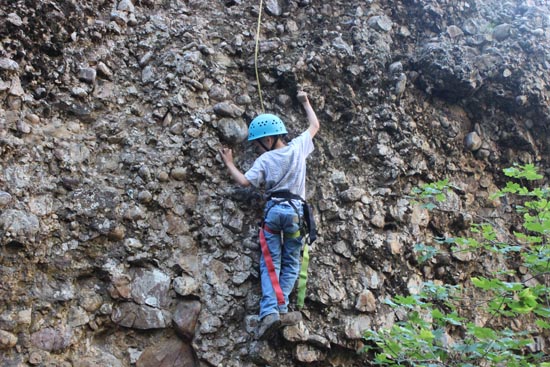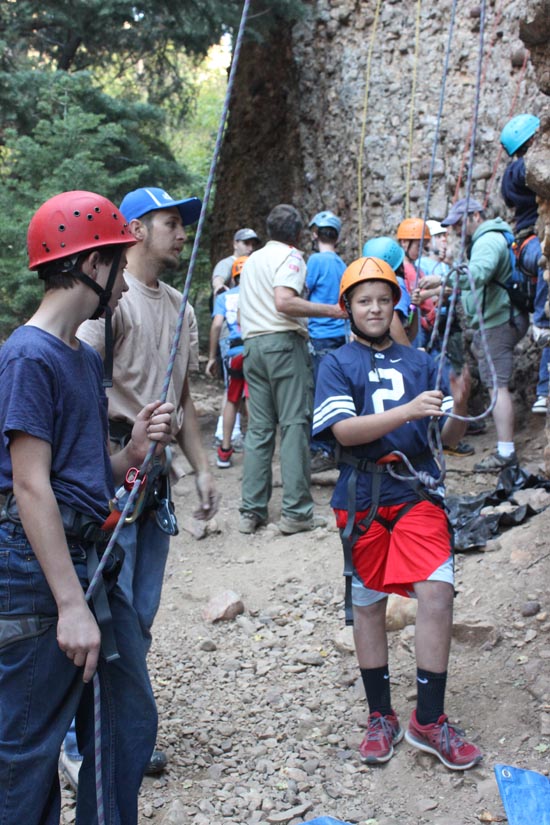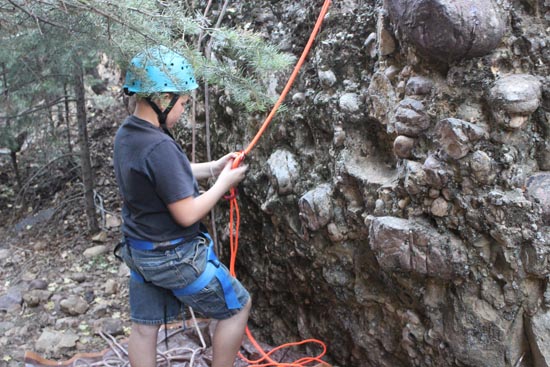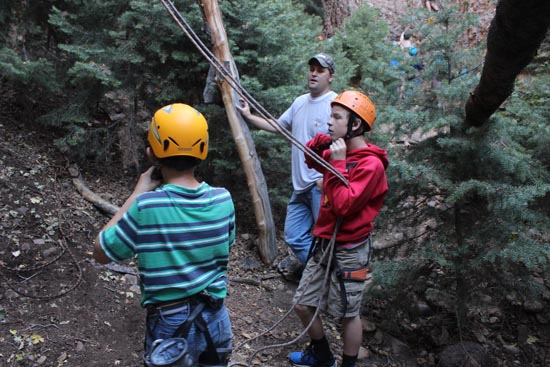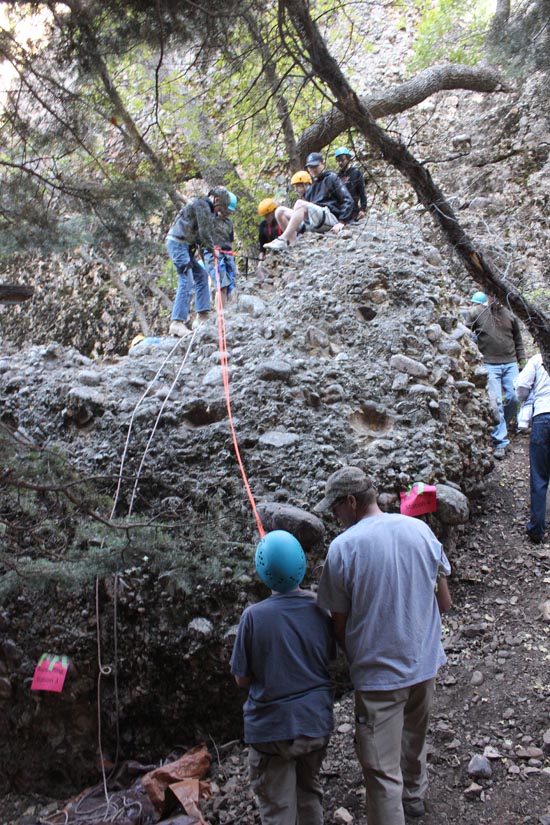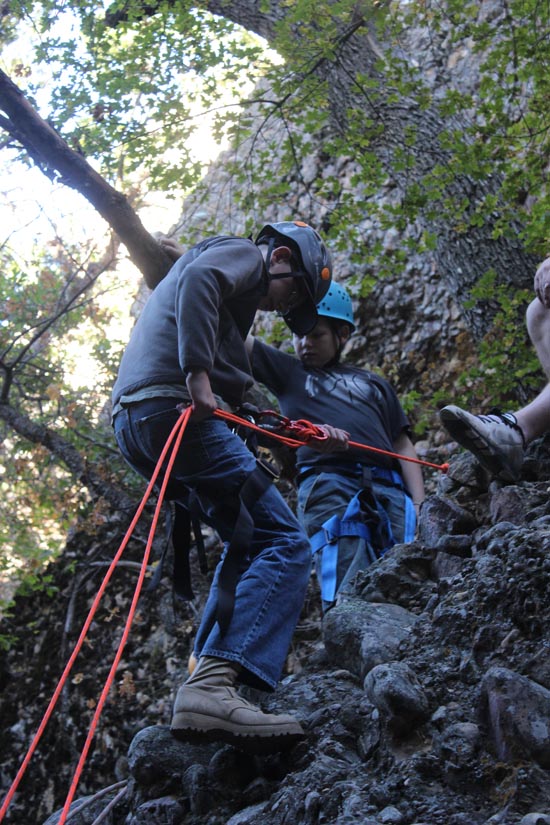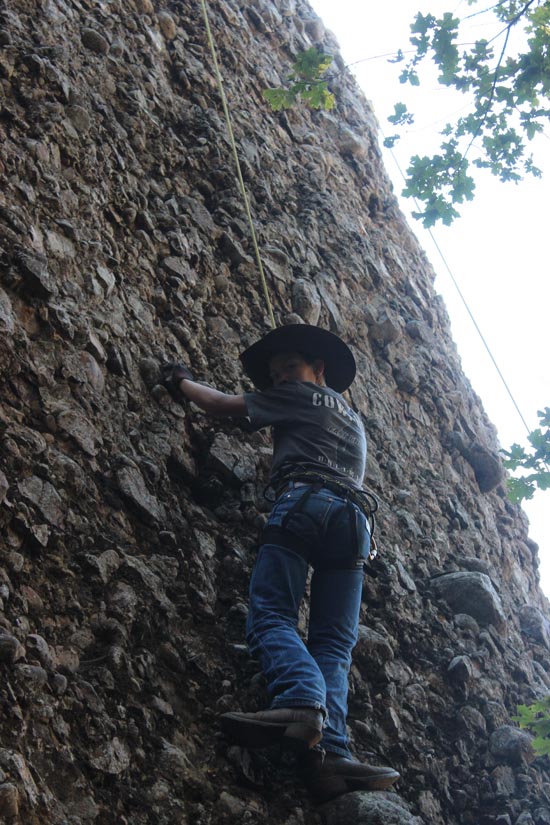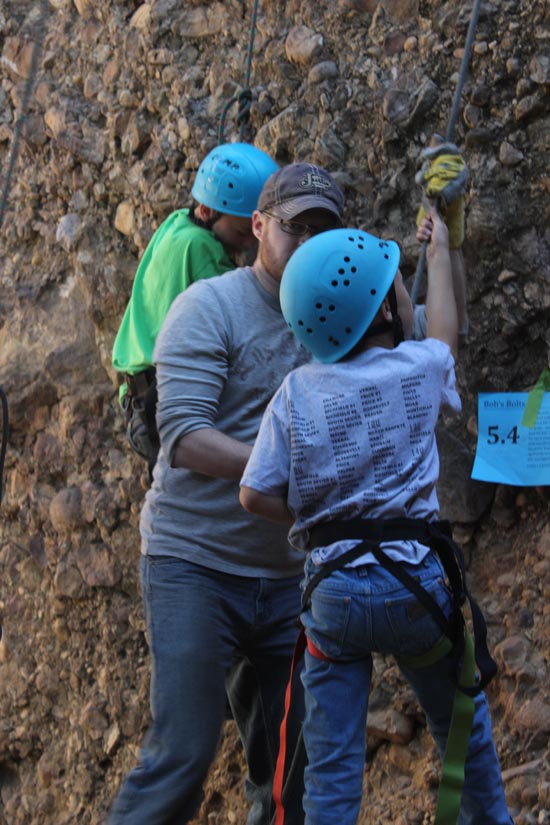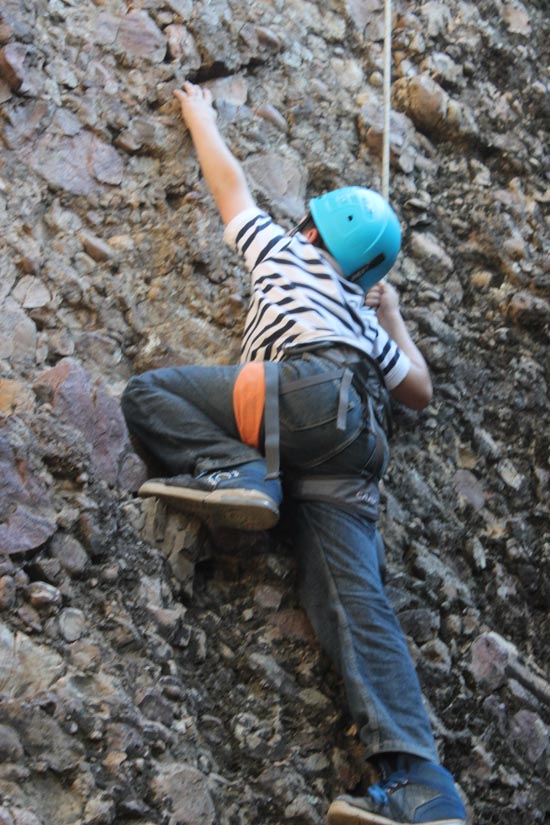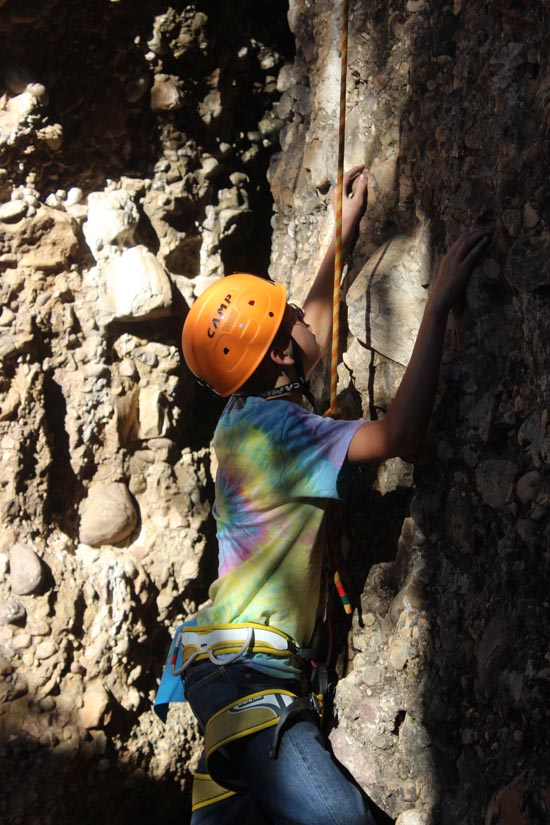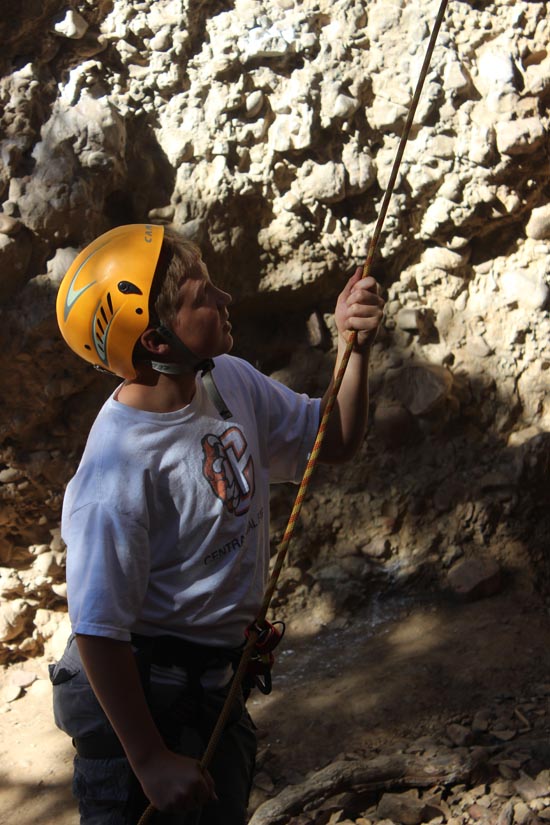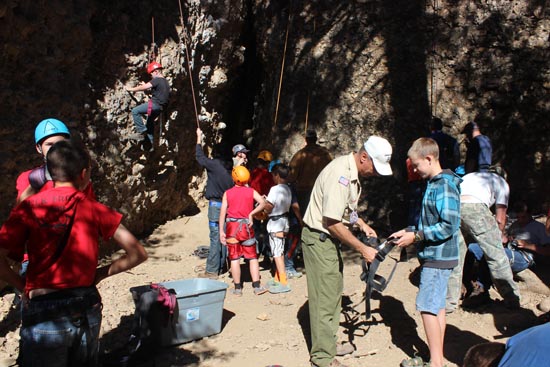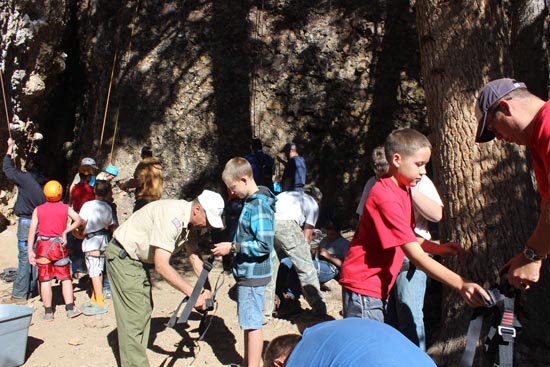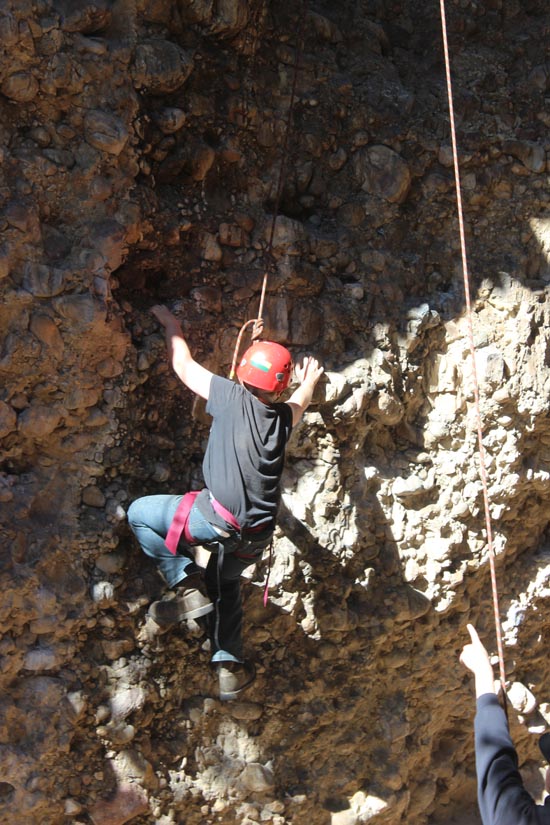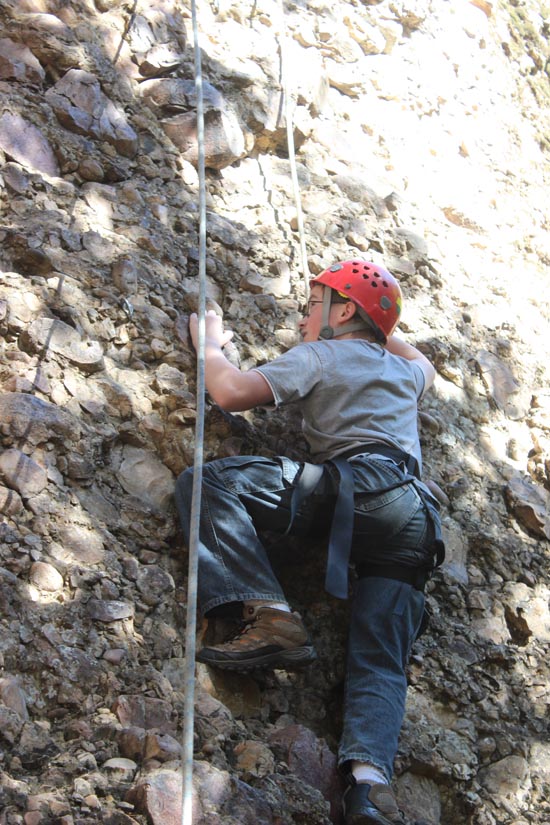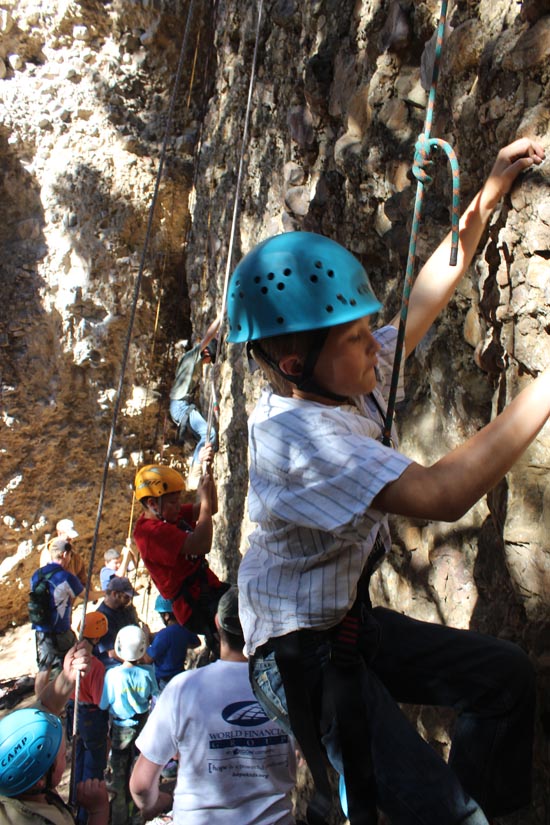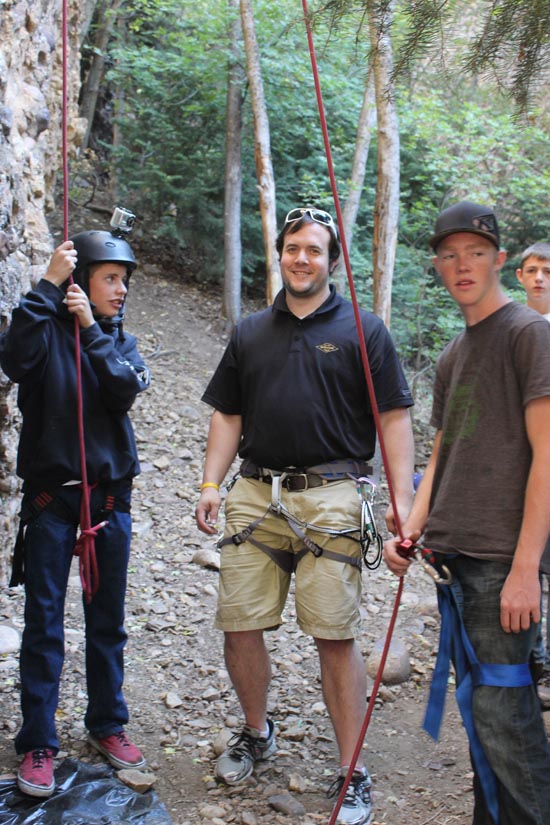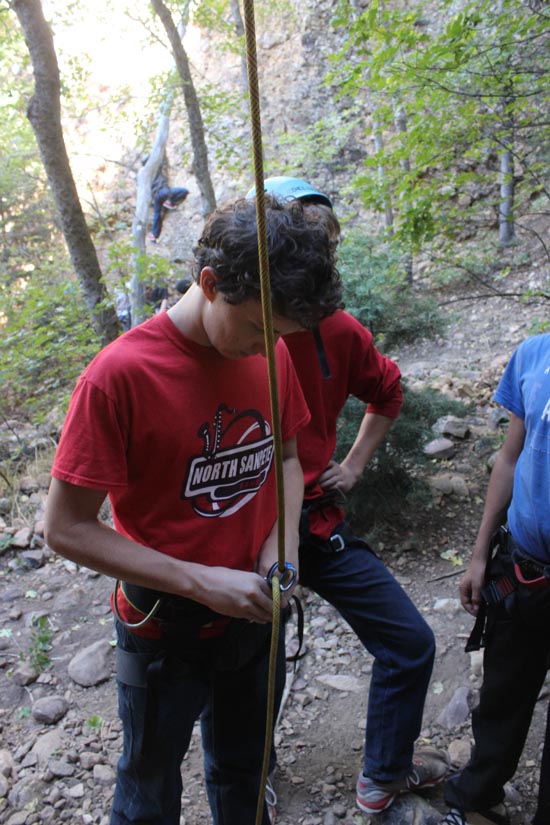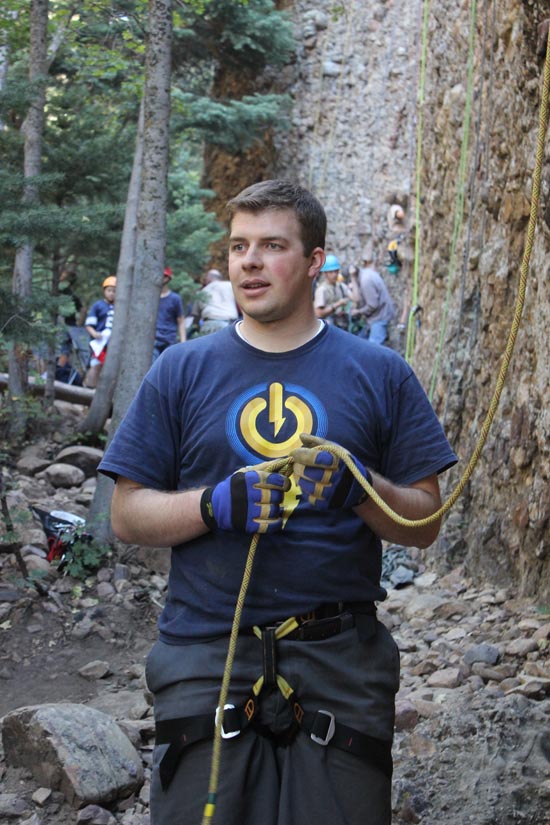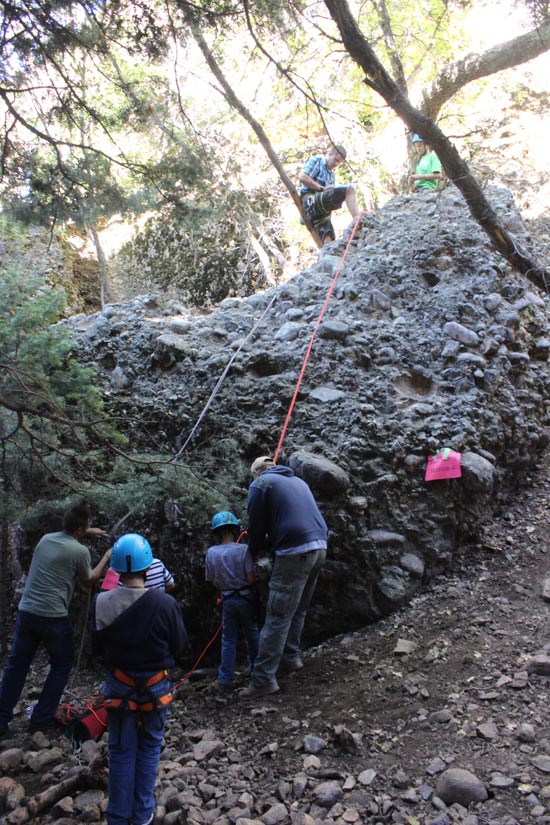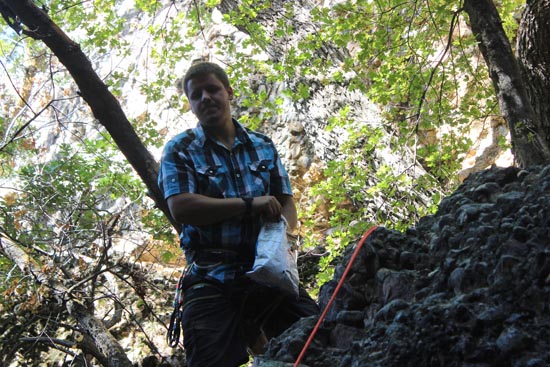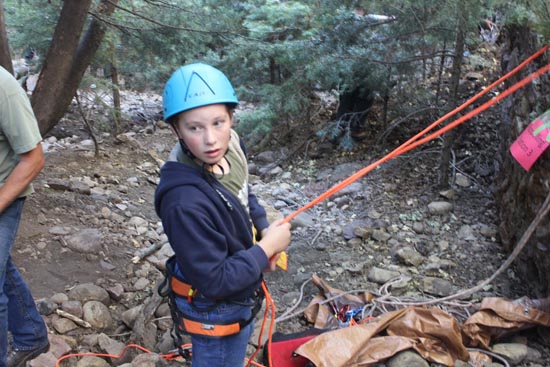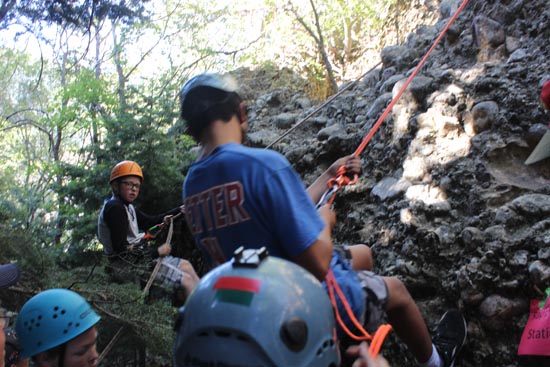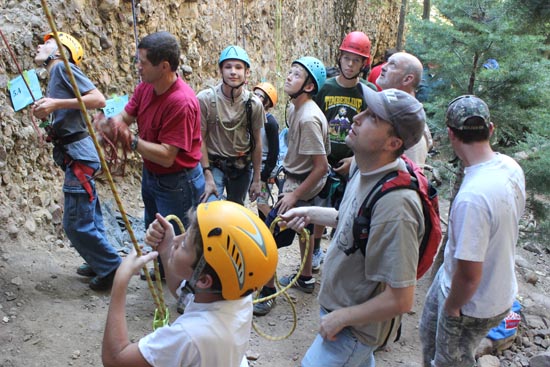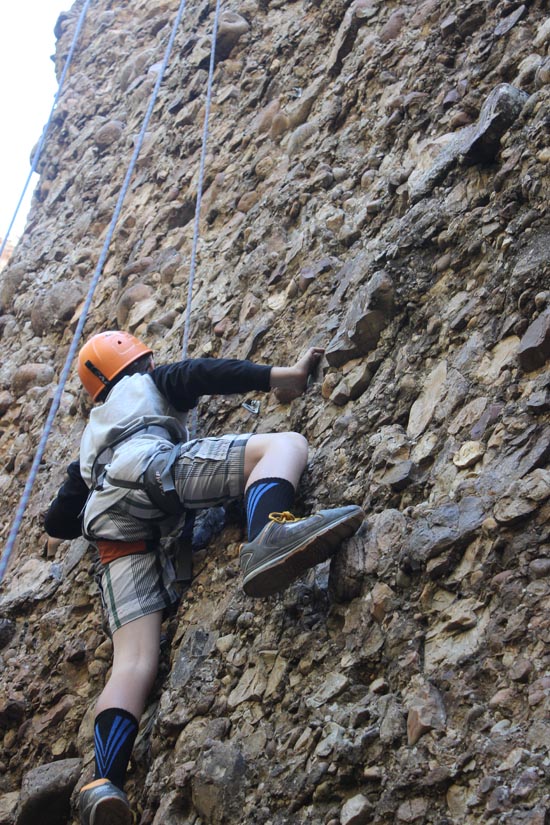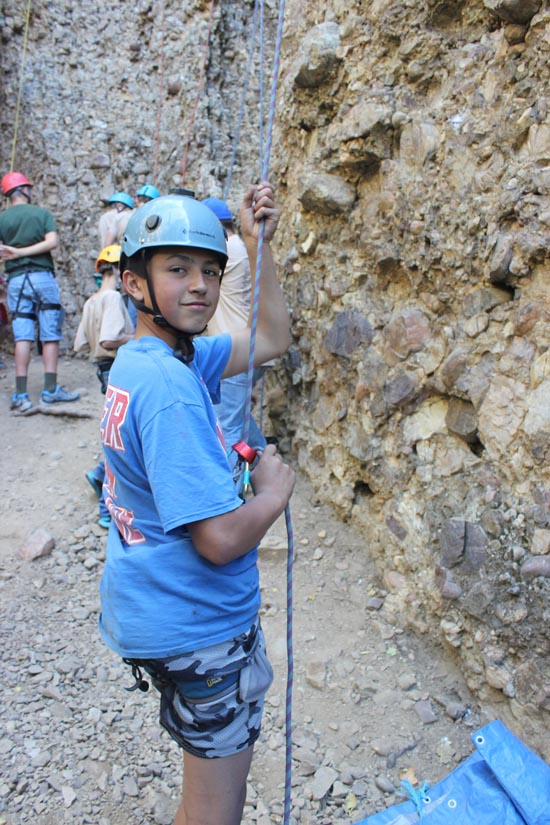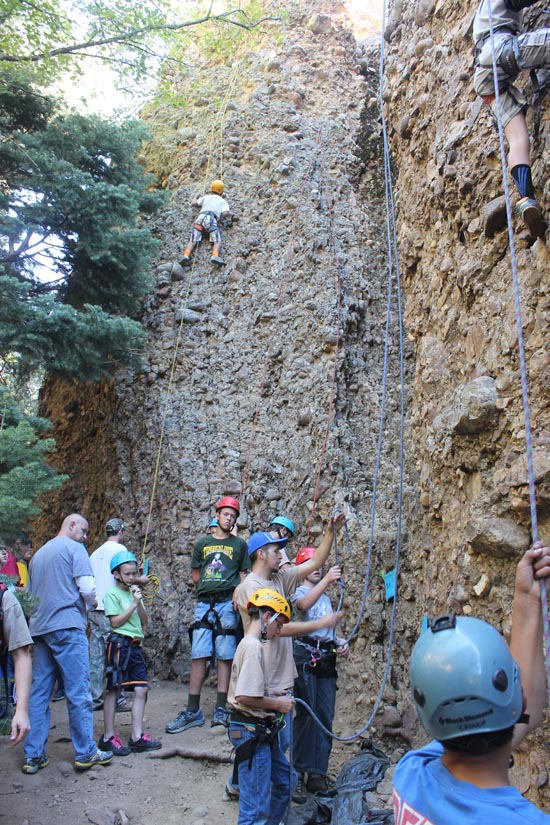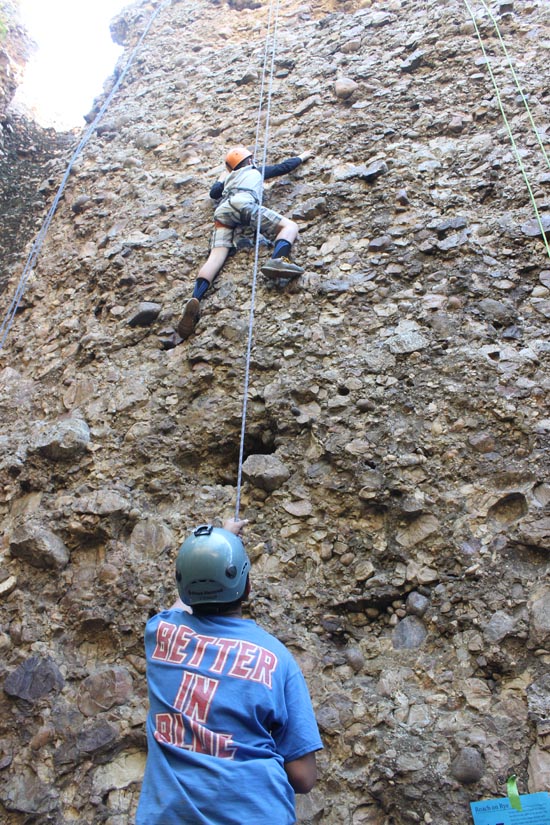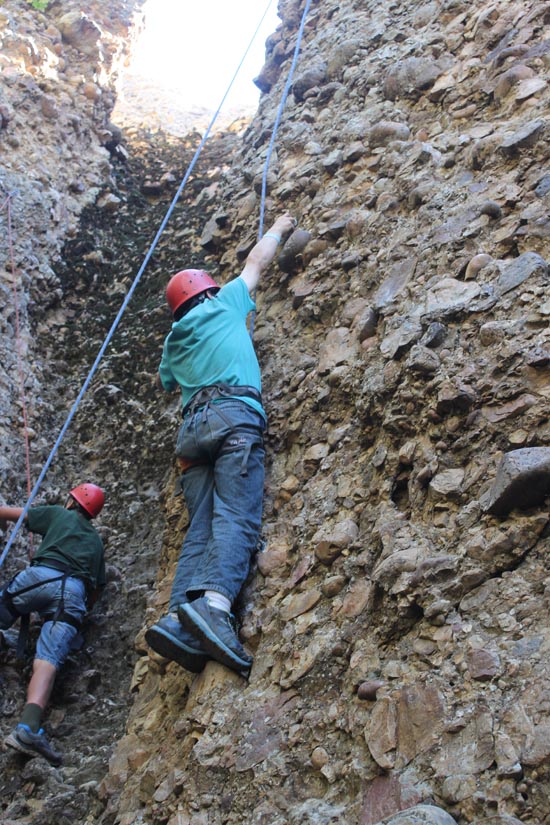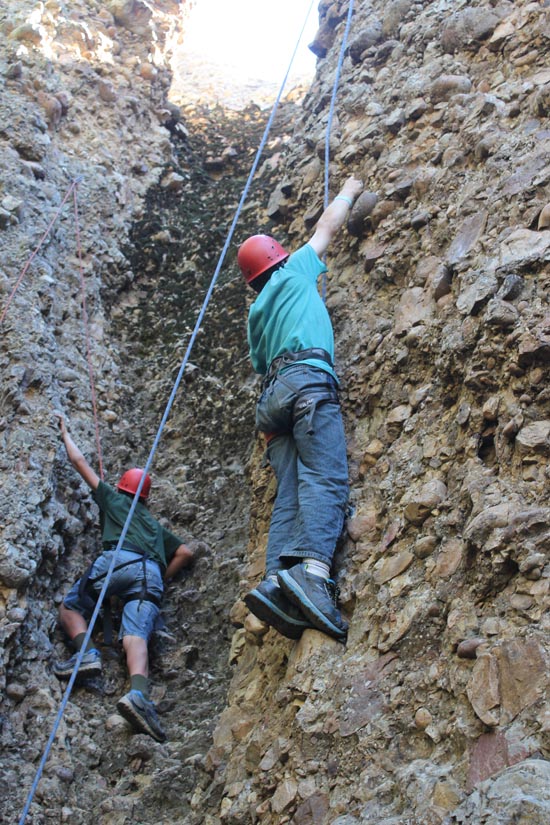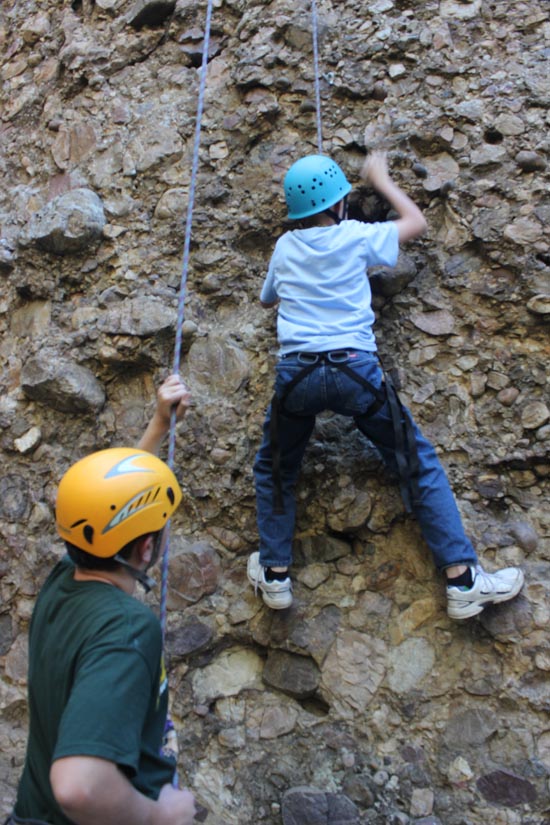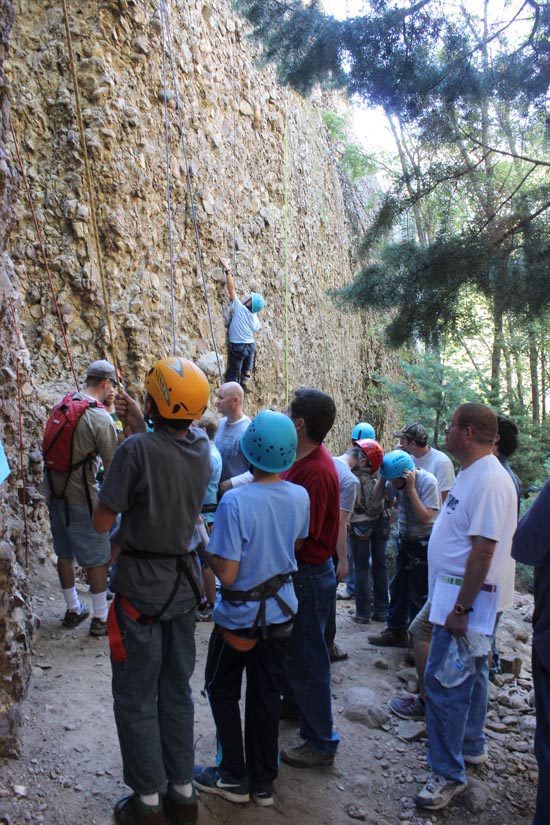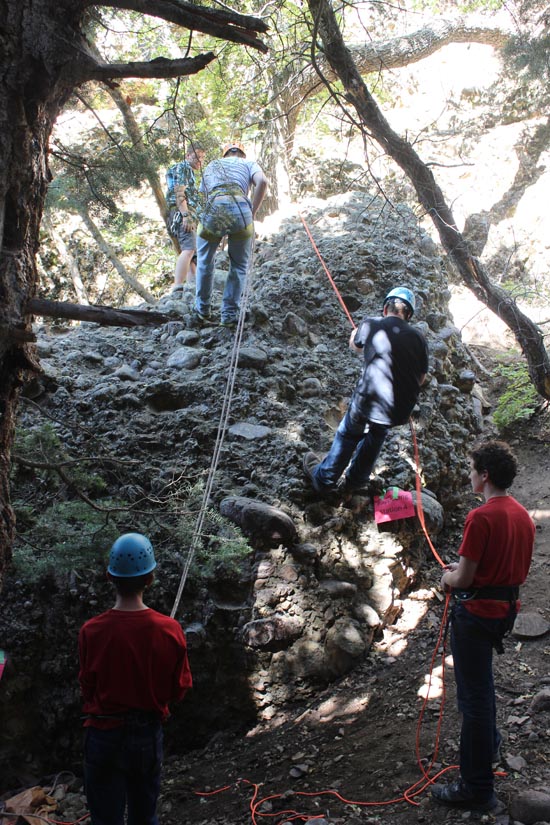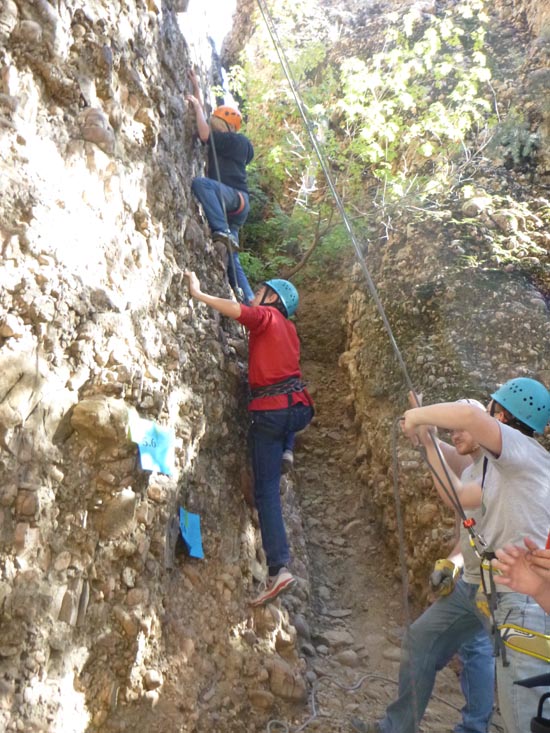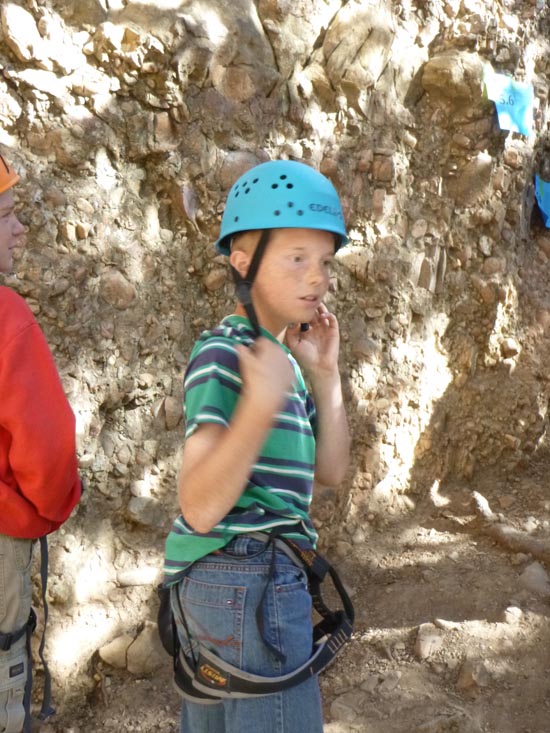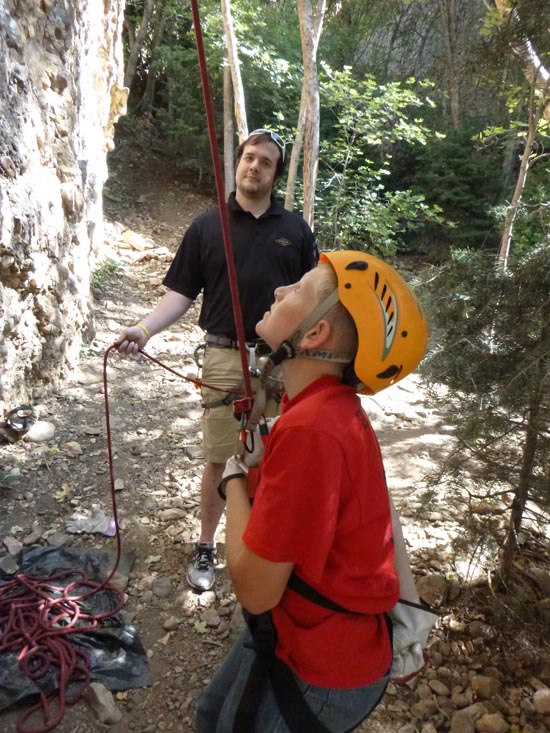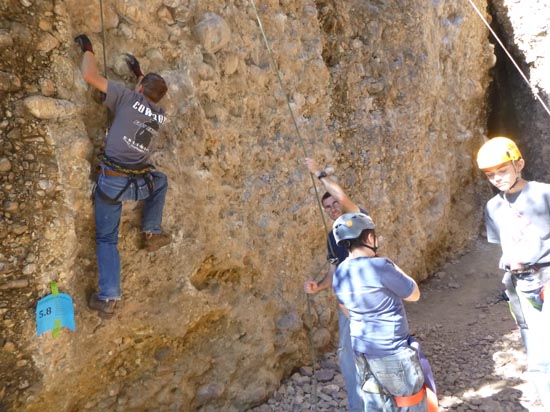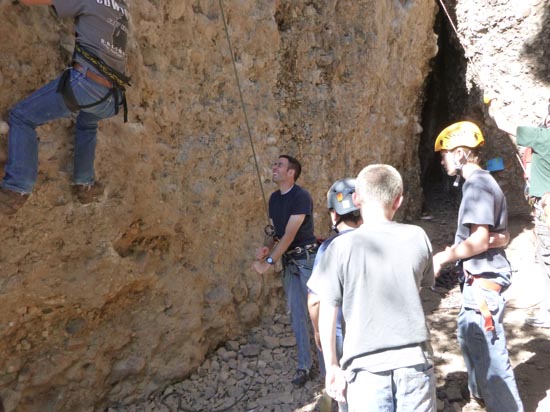 Everyone finished up by noon, which surprised me. We were planning on having people climb until around 3:00. But since everyone was done, we packed everything up and made sure everyone got all their gear back. Then we headed home.
The only hiccup was that Brian Thompson (who was one of our climbing instructors) accidentall locked his keys in his car. He tried for almost an hour to get it unlocked with a coat hanger, but eventually he just decided to ride home with us.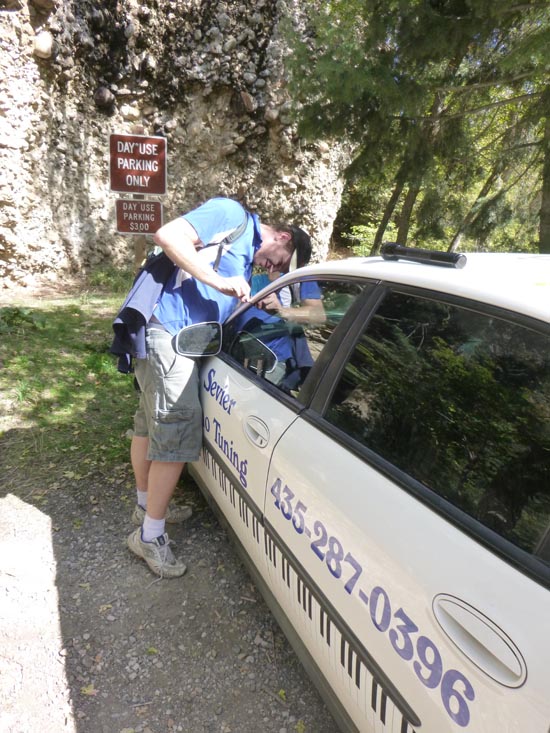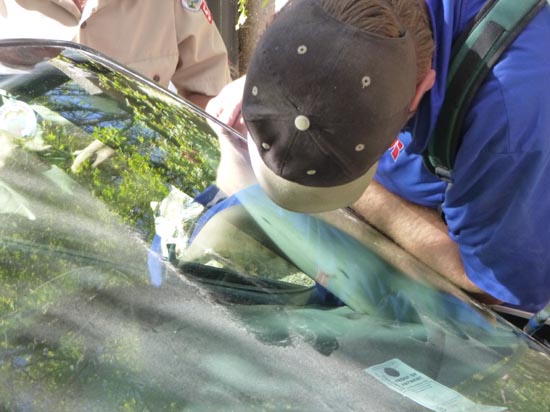 The ride home was fun with 9 people packed into the truck. We played the alphabet game and some of the boys even got a nap.