« Previous
Next »
Rigging for Two Anchors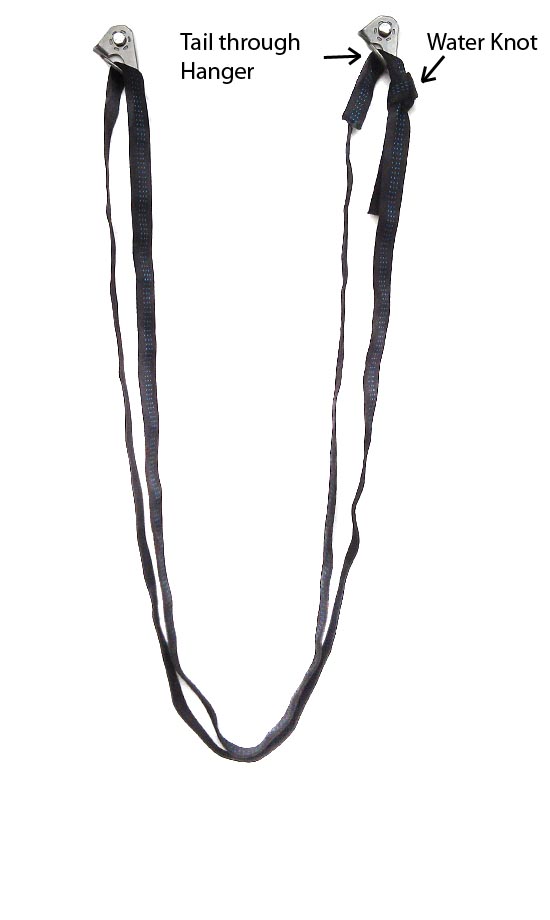 Description
This method of rigging is one of the most common.
Tie the ends together with a water knot.
Grab both strands of webbing in the middle and pull toward the direction of rappel to equalize them.
Tie an overhand on a bight with both strands together.
Attach a quick link.
Next