Landscaped Pond & Waterfall #2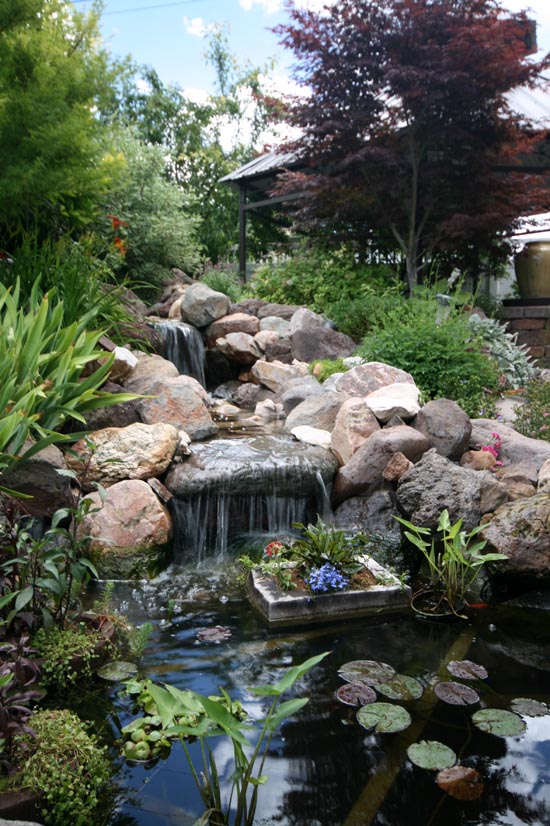 When my parents added onto their house, we redid the landscaping in the whole yard. In the backyard, we made a stream, waterfall, and pond. We started by building a rock retaining wall along the back fence so the dirt wouldn't push the fence over. Then we built the block retaining wall around the courtyard. Next we ordered several dump trucks of dirt to bring the ground level up. Then several more dump trucks of landscaping rocks. We dug a streambed with two drops for where the waterfalls would go. The stream is about 15 feet long.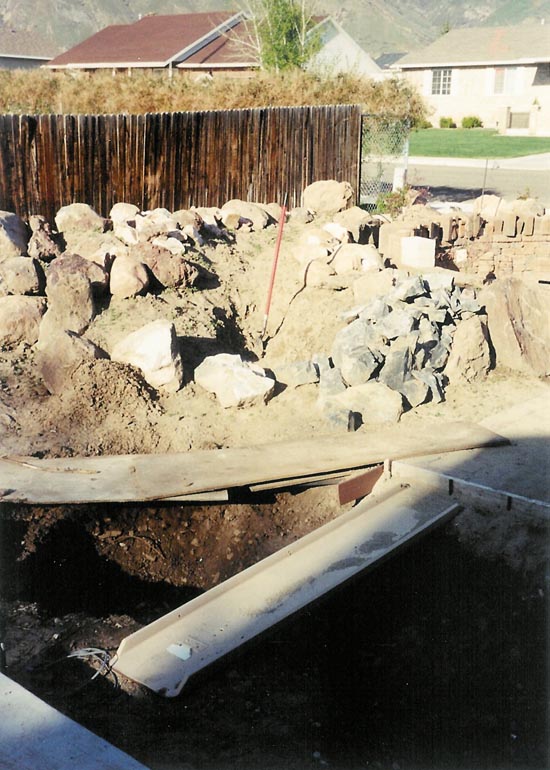 We dug the pond out mostly by hand (because it was too narrow to dig out with the backhoe). We lined the bottom of the pond with sand and the sides with insullation to keep sticks or rock from puncturing the pond liner.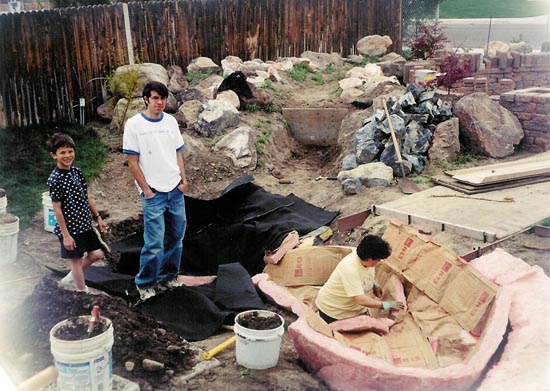 We cut and taped the liner into the shape we needed it and filled the pond so the water would keep the liner in place.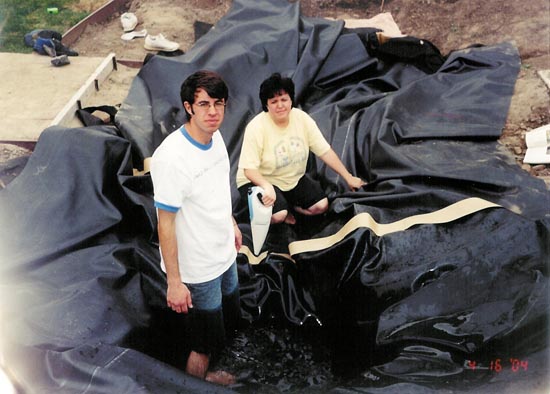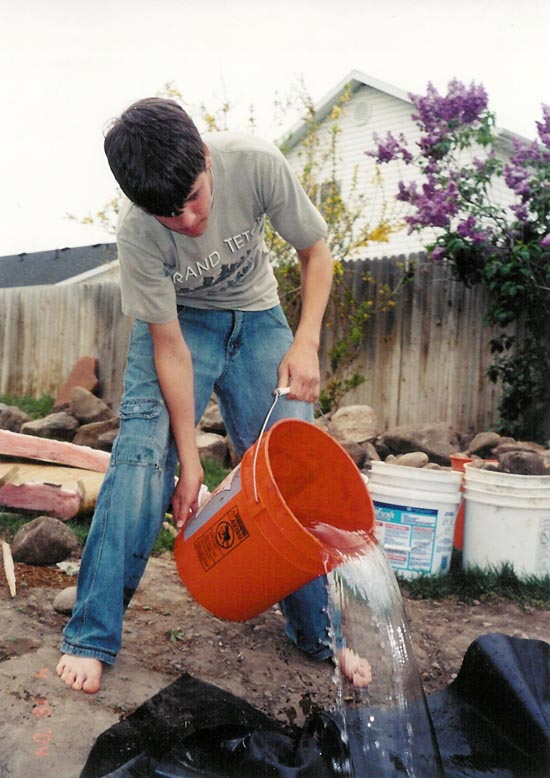 We lined the edge of the pond with brown granite boulders.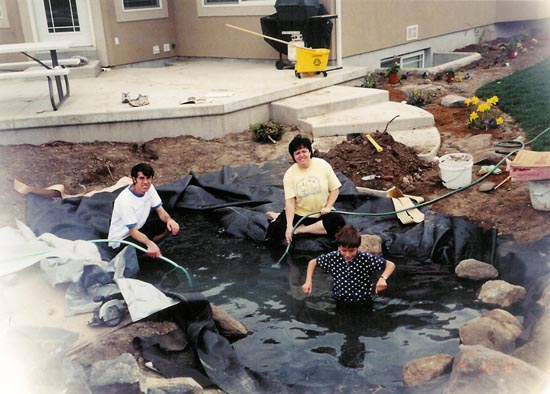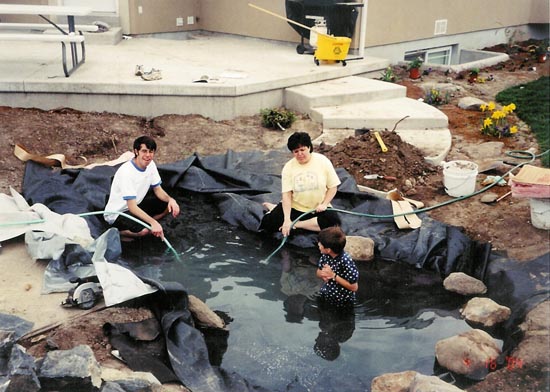 Then we worked on the stream and waterfalls. We started from the bottom and worked up so any overlaps wouldn't get water under the seam.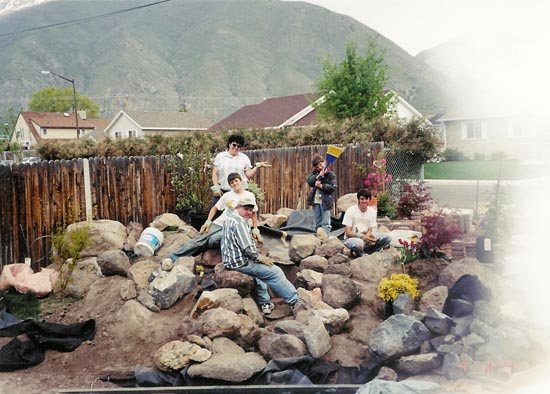 We stocked the pond with goldfish and koi.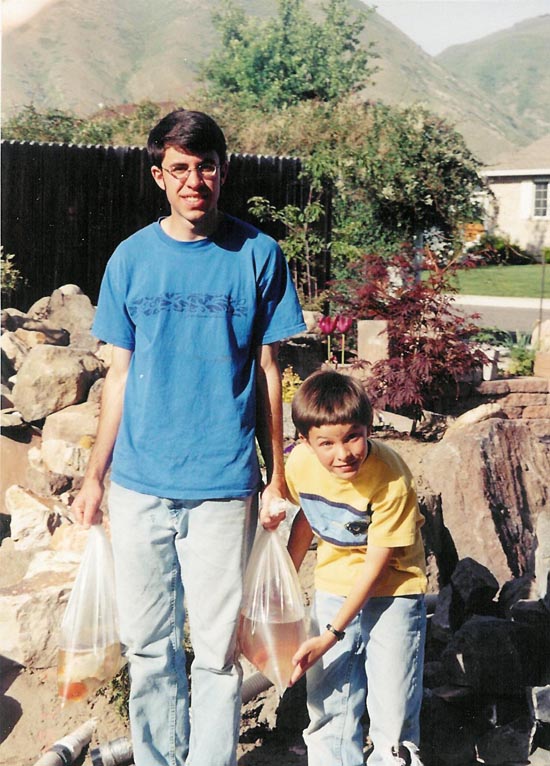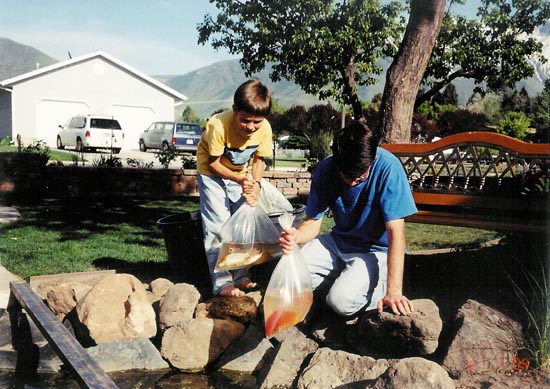 And we planted hundreds of bulbs, plants, flowers, groundcovers, shrubs, and tress.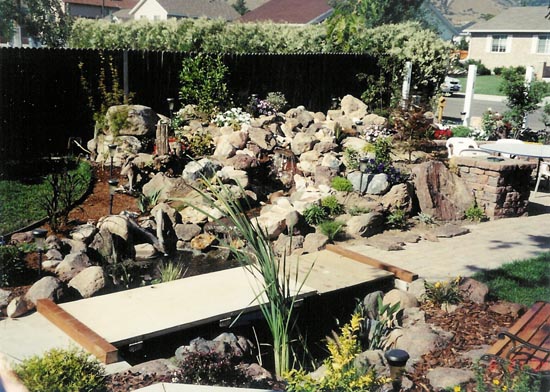 My dad built an arched foot bridge over the pond. The frame is metal, and the floor is TREX.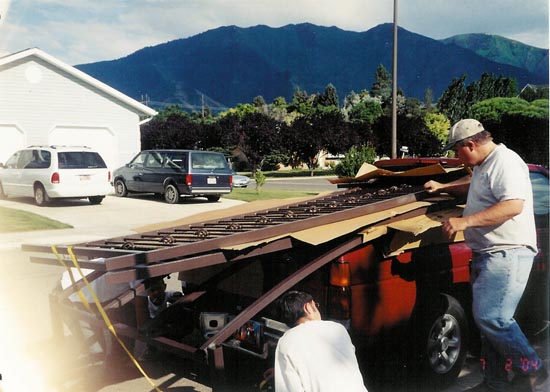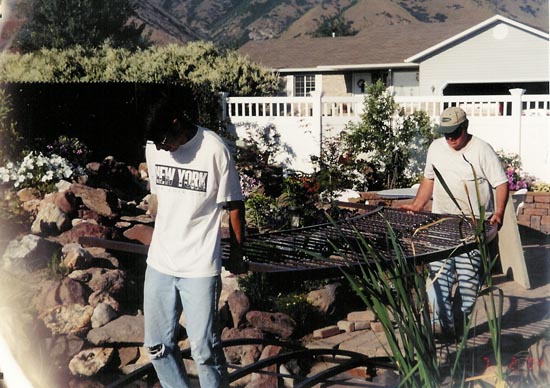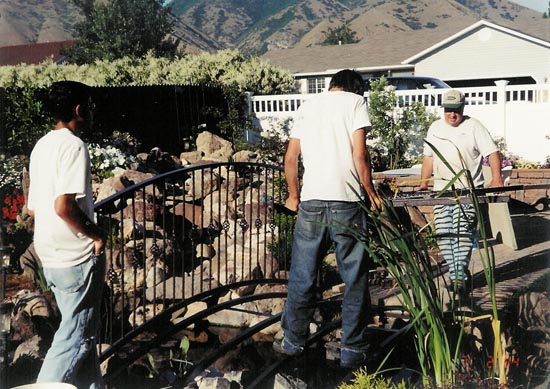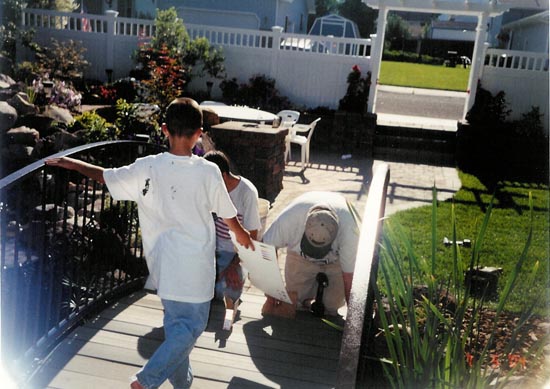 A curved path takes people from the arbor gate on the side yard, down a couple of steps into the backyard, past the courtyard and gazebo, across the bridge, and up onto the patio.
The gazebo is another hand-made project. It's six-sided with a raised center. Four of the legs are mounted to the retaining wall and two go all the way down to the patio floor.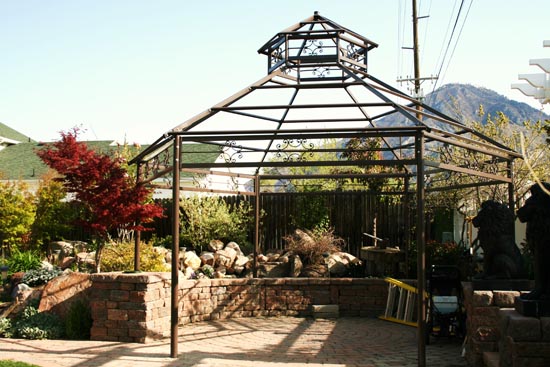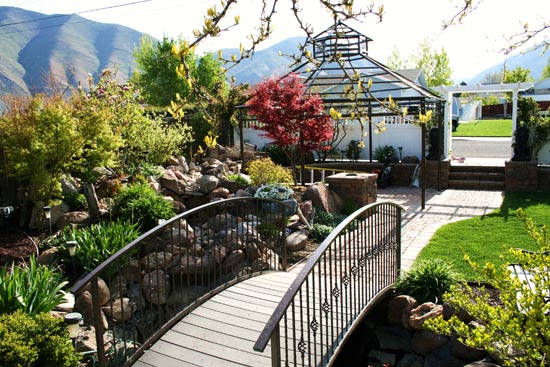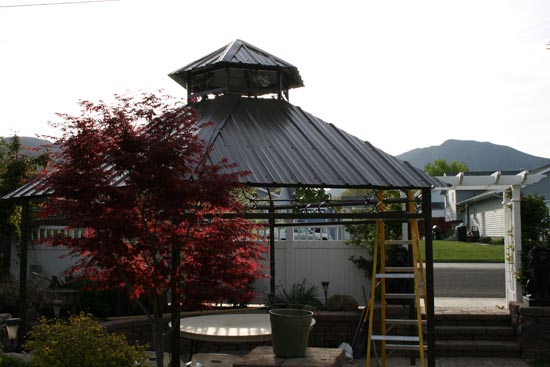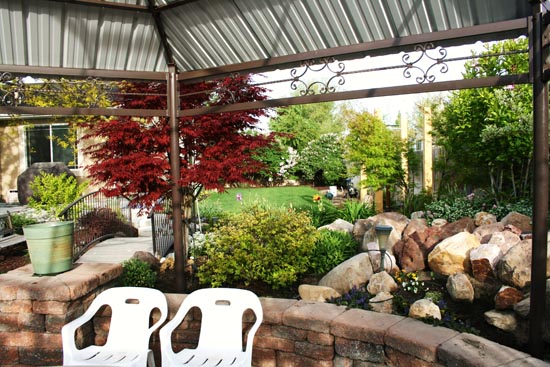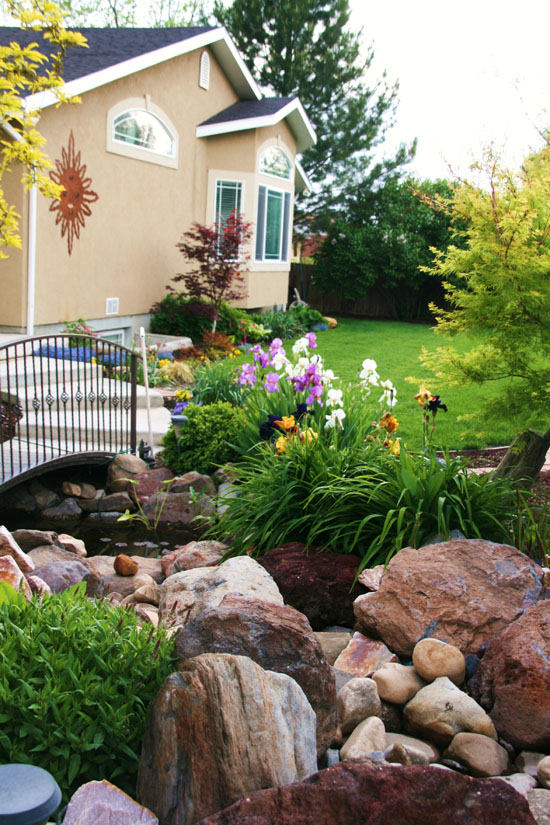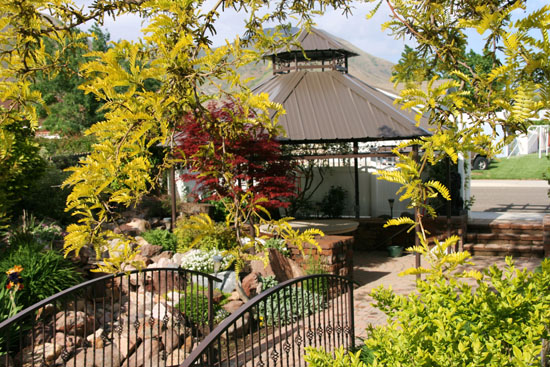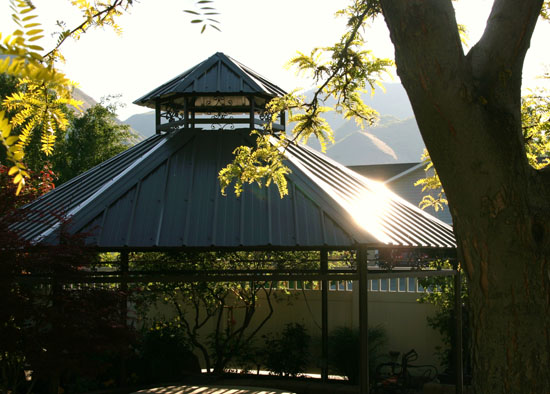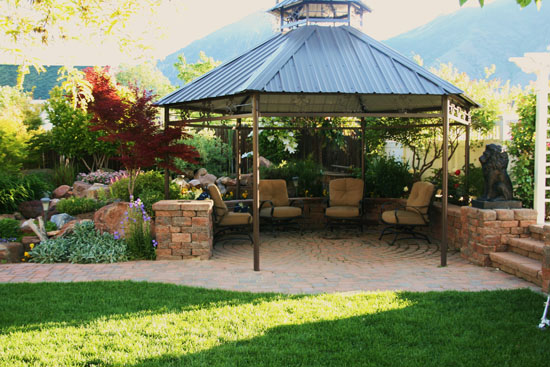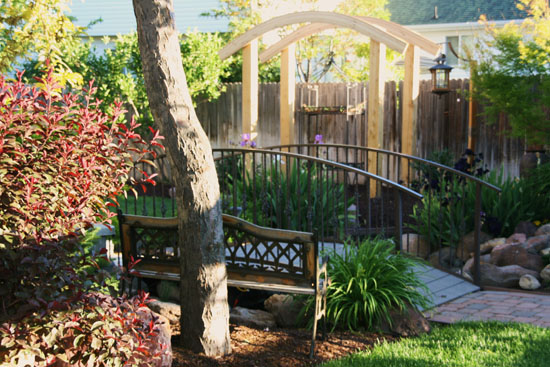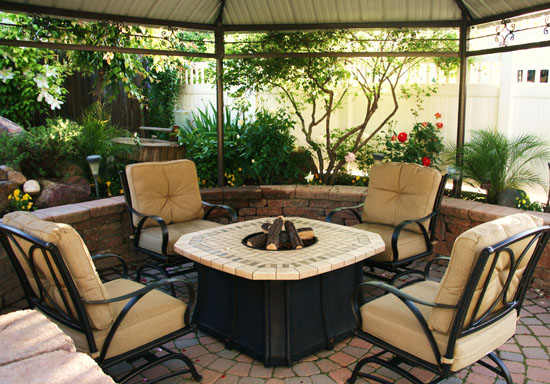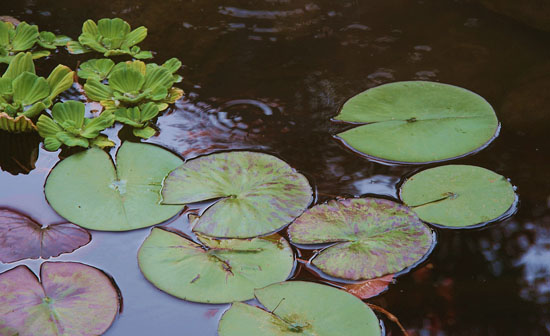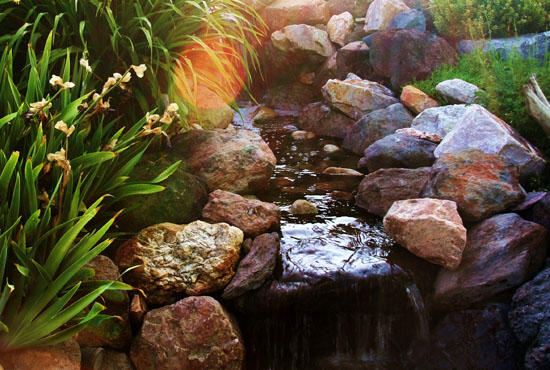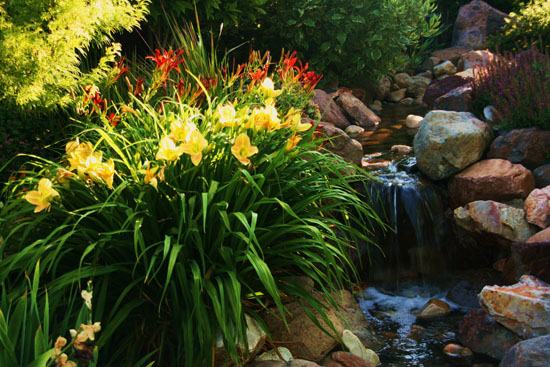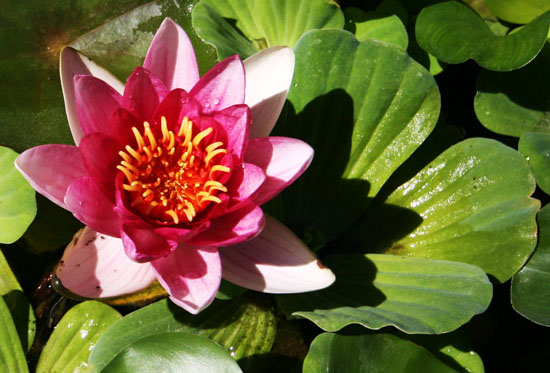 The whole landscaping project turned out very nice. The stream, waterfalls, and pond are very realistic. And the bridge, gazebo, and courtyard add a very nice touch.