The Finished Rock Climbing Wall
The rock climbing wall isn't finished yet. But here is a picture of it so far.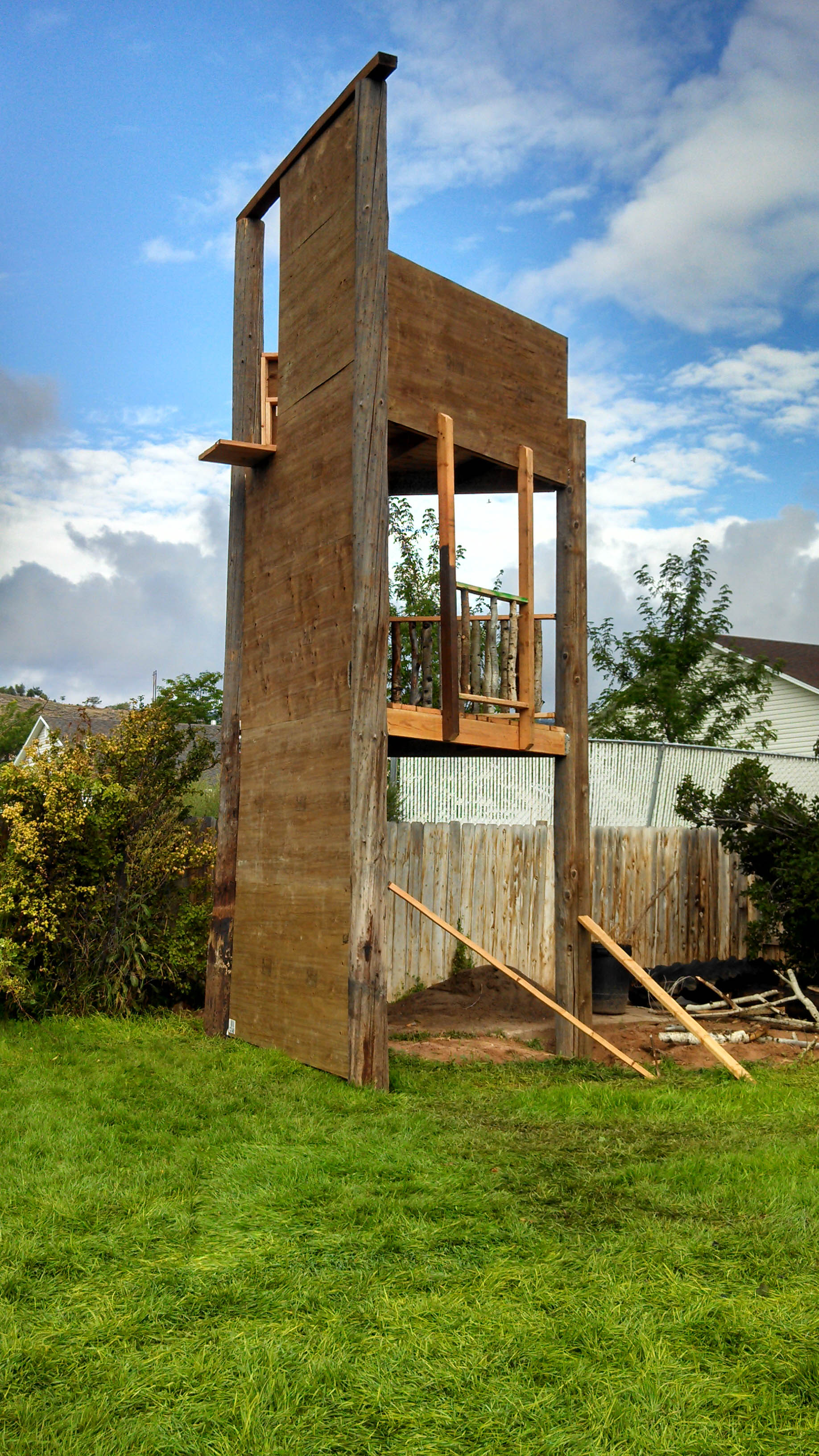 Design
As of May 2013, I have decided on a design for my DIY rock climbing wall and will start construction on it this month. The design features:
Triangular play center with platforms at 6' and 12'.
16 foot tall rock climbing on one side.
Zipline from the bottom platform to the other corner of the yard at the awesome playground that I already built.
Triangular picnic table to go on the lower platform.
Small platform for a slide.
20 foot rope swing hanging from a large steel beam which will cantilever out over the grass.
Large sand box under the play center - quarter circle with a 21' radius.
I am estimating that it will cost about $1500 to build and should take most of the summer.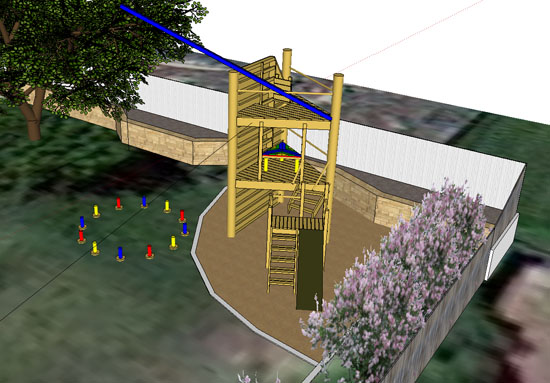 Construction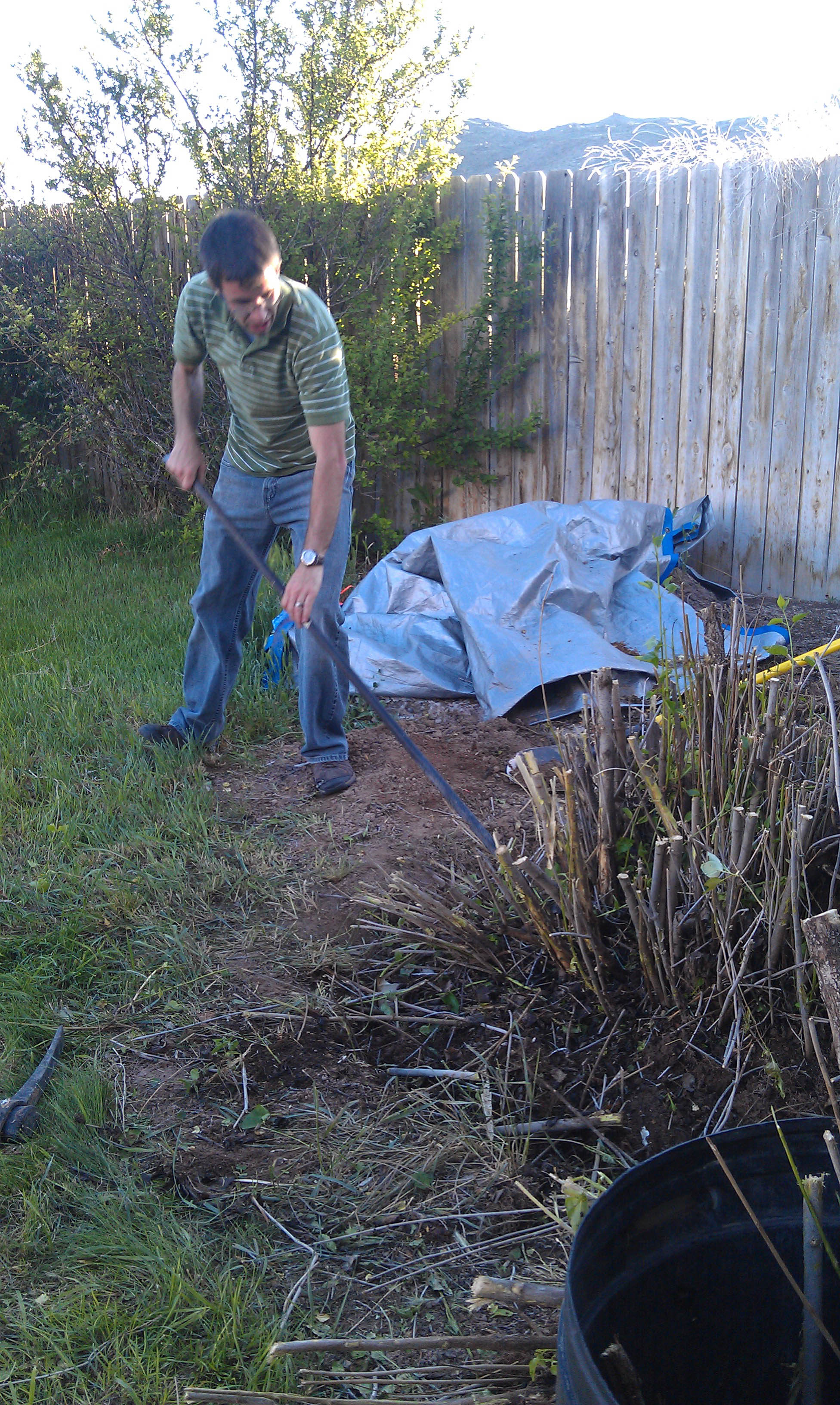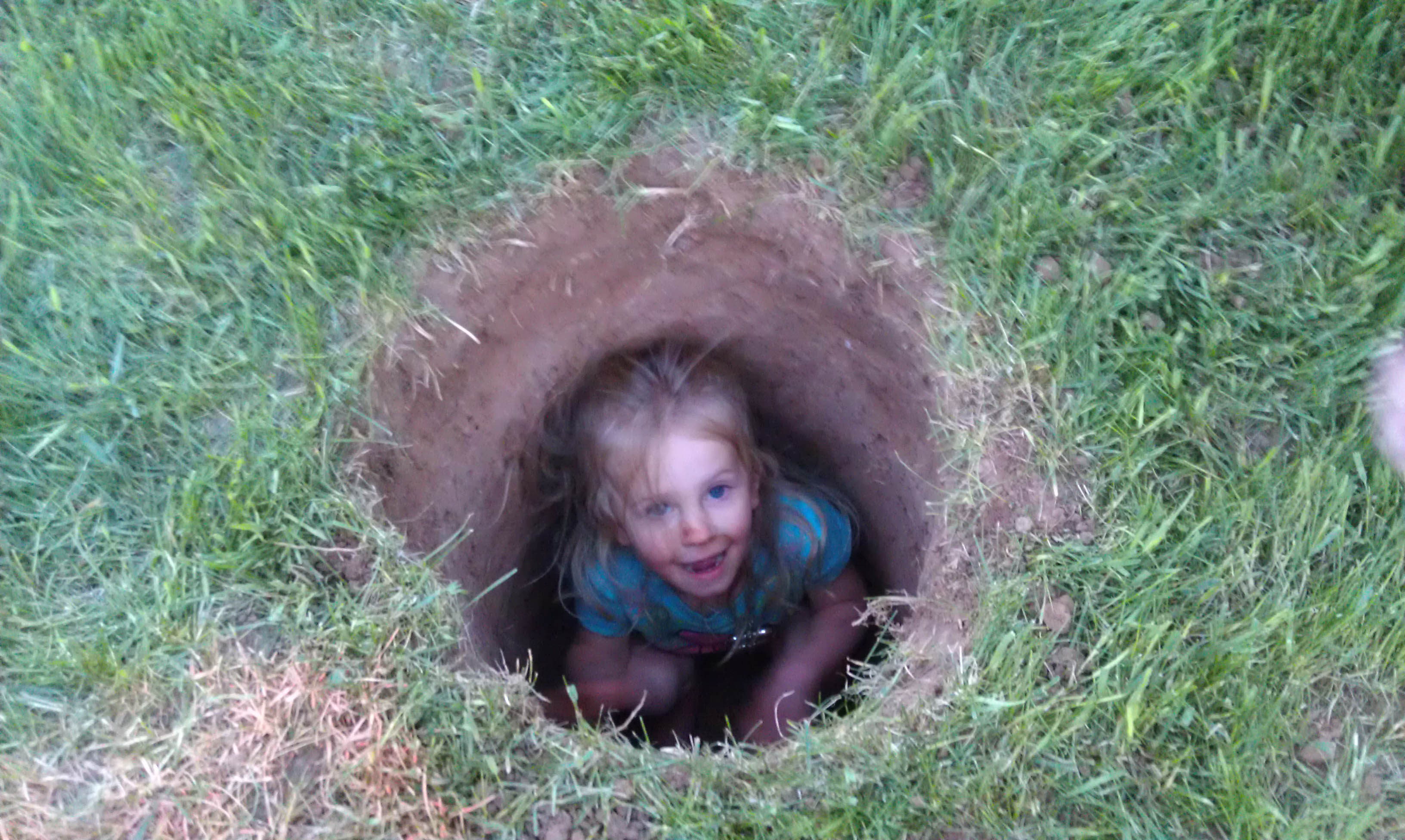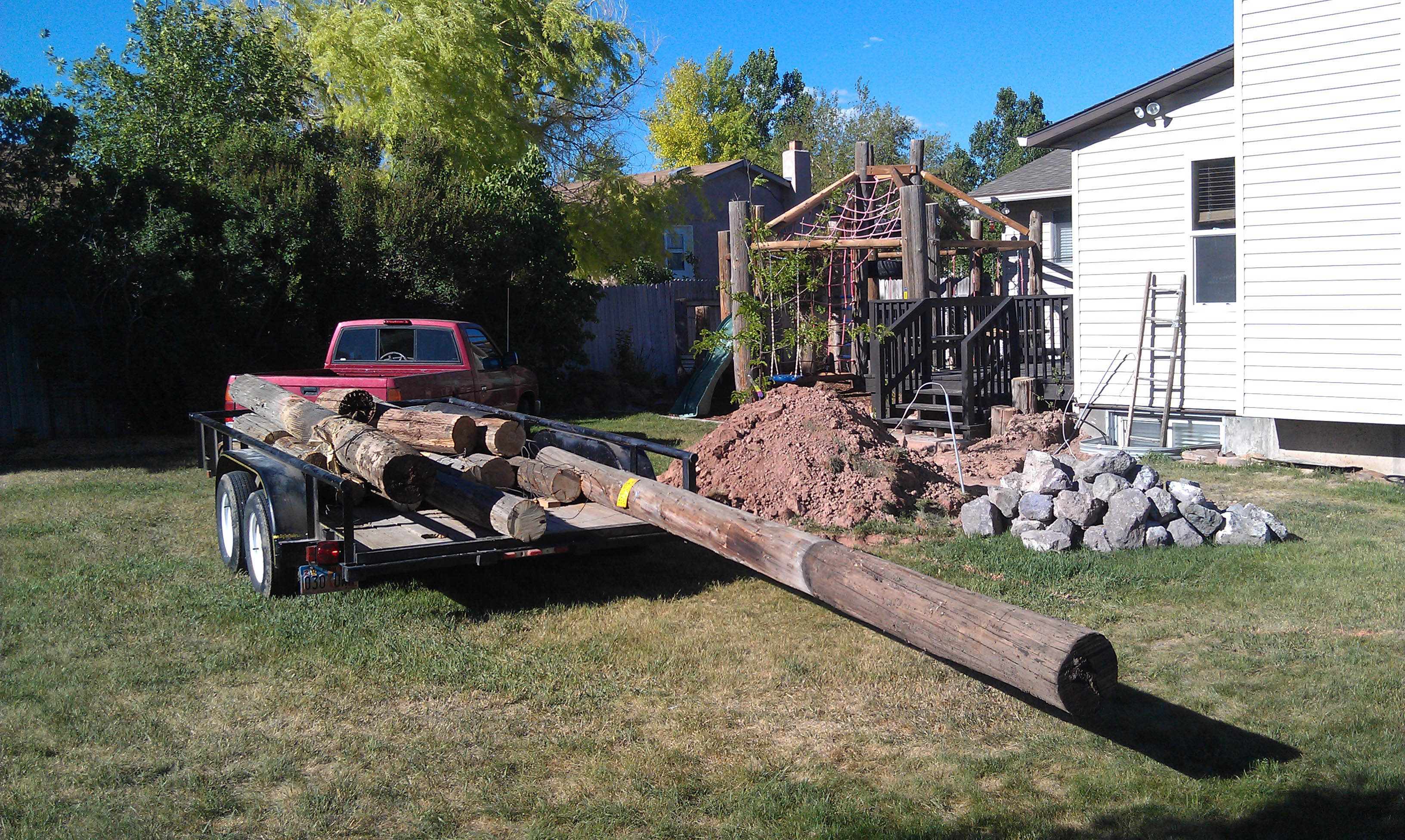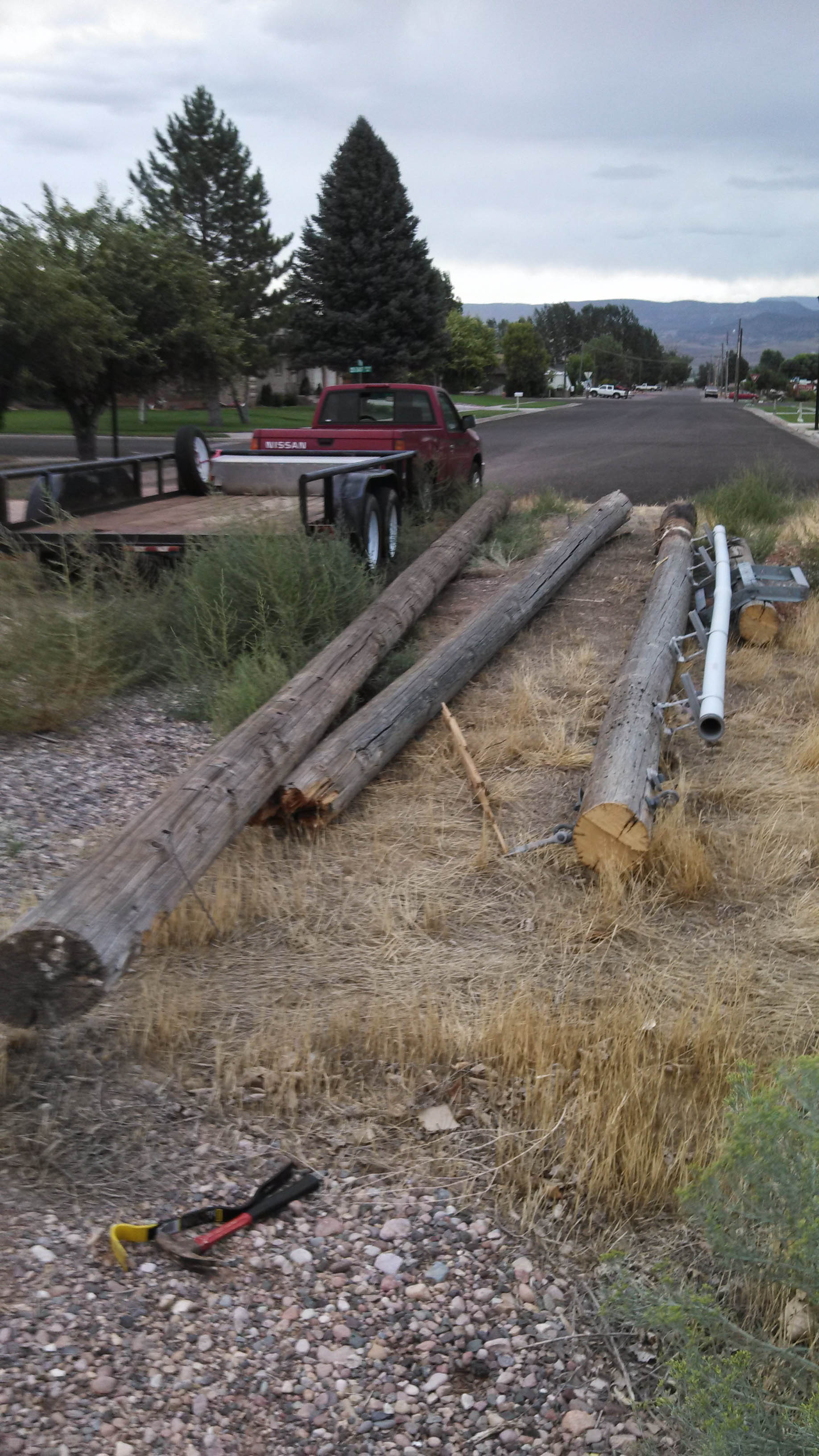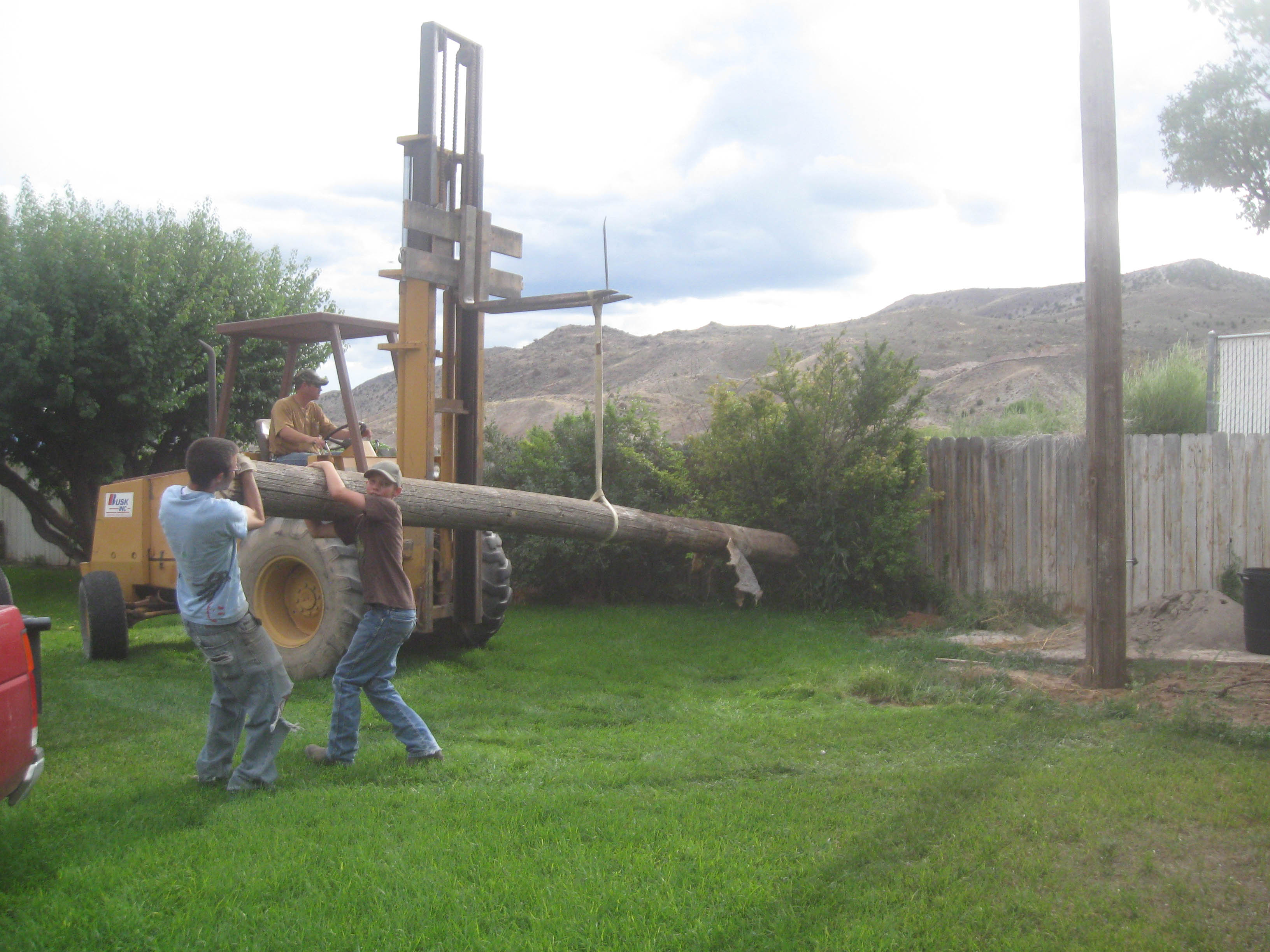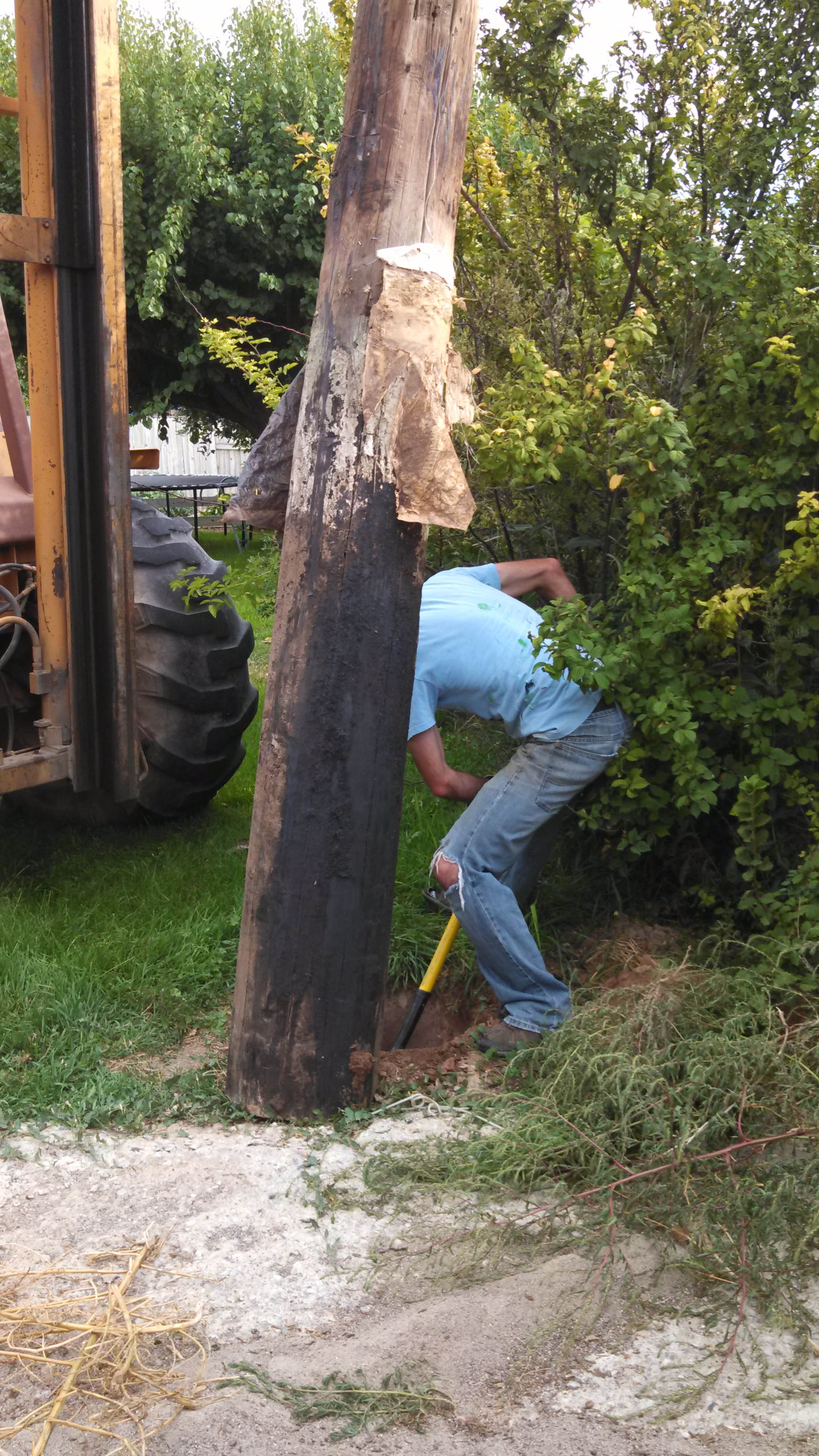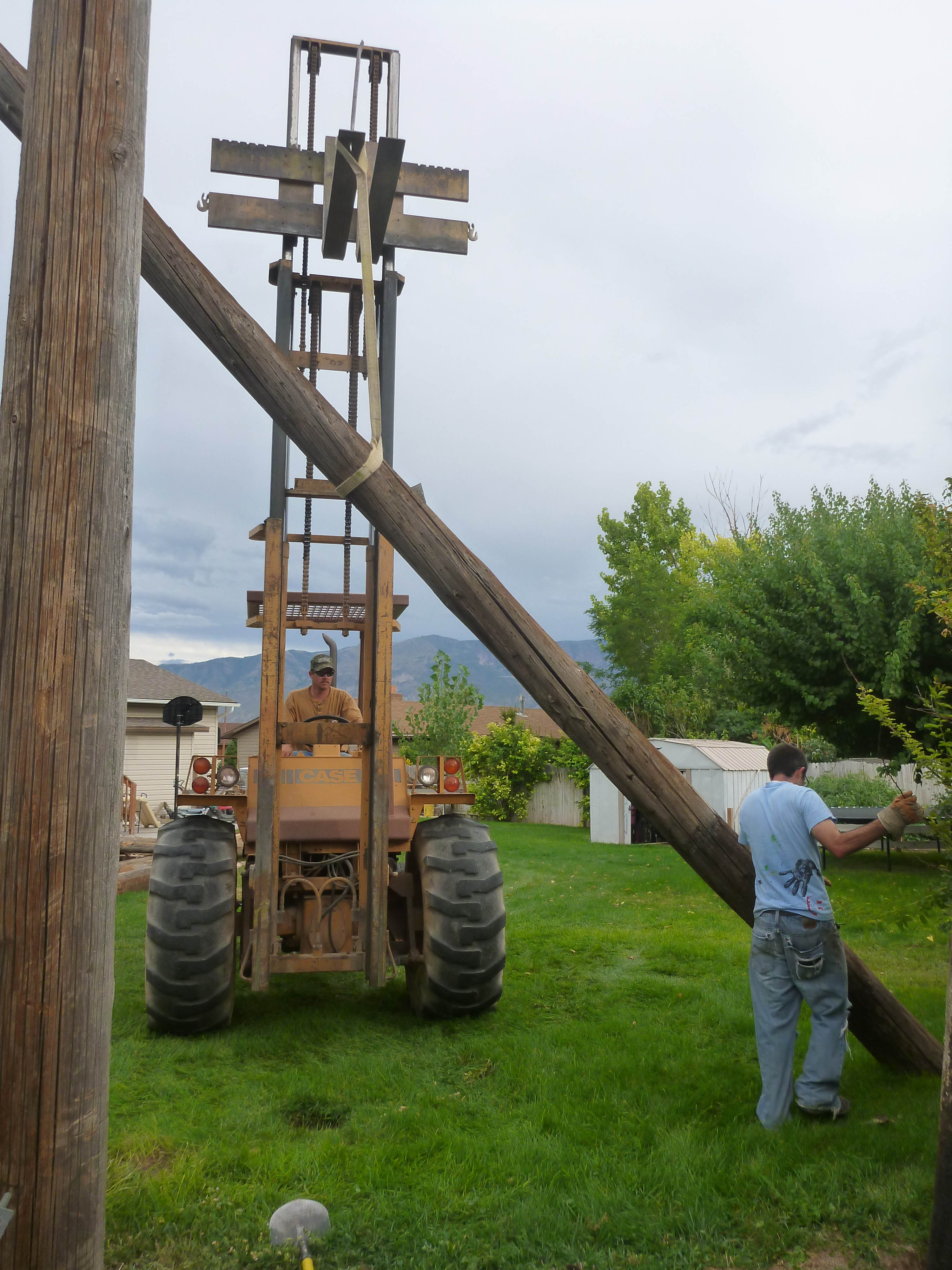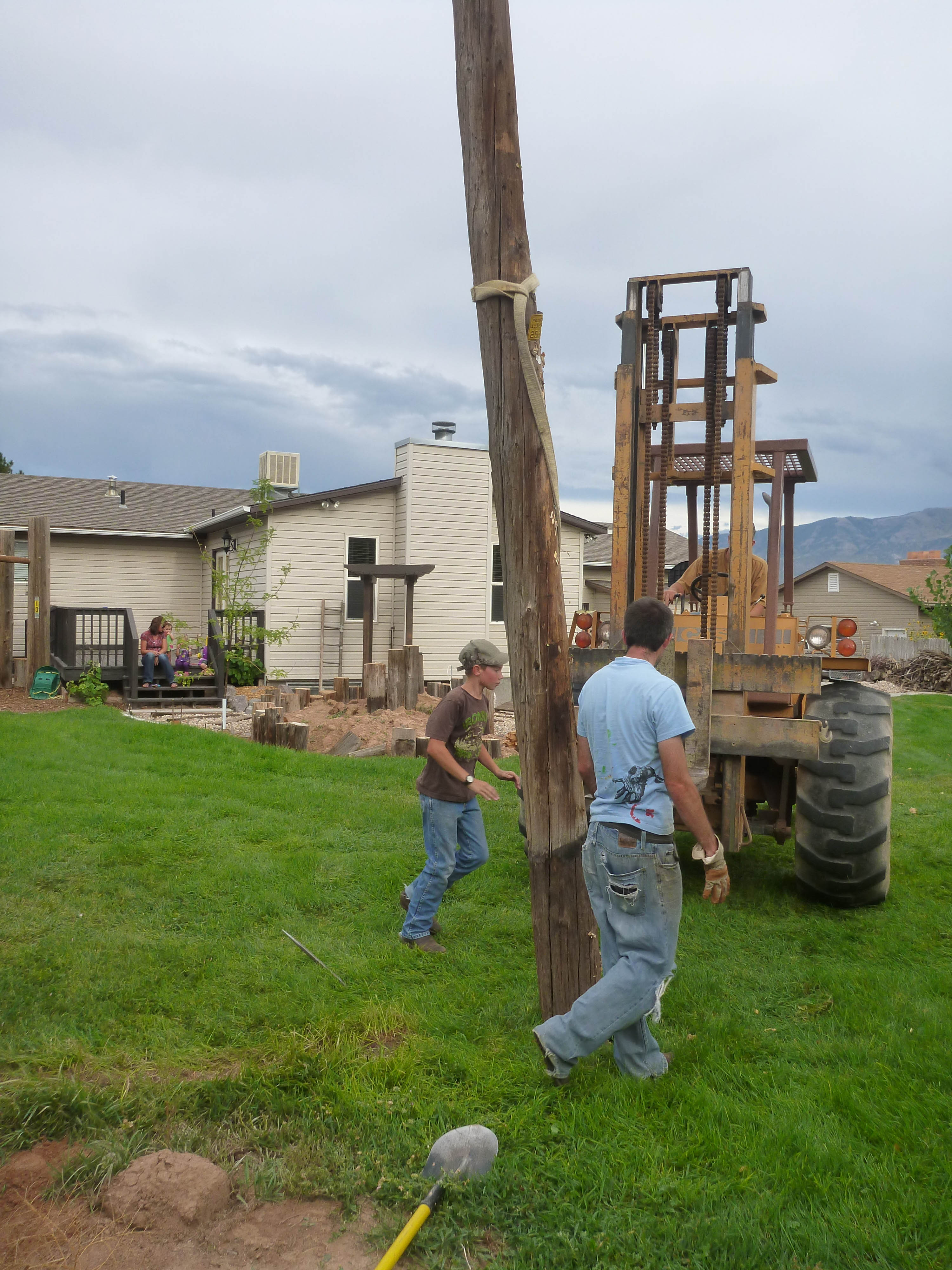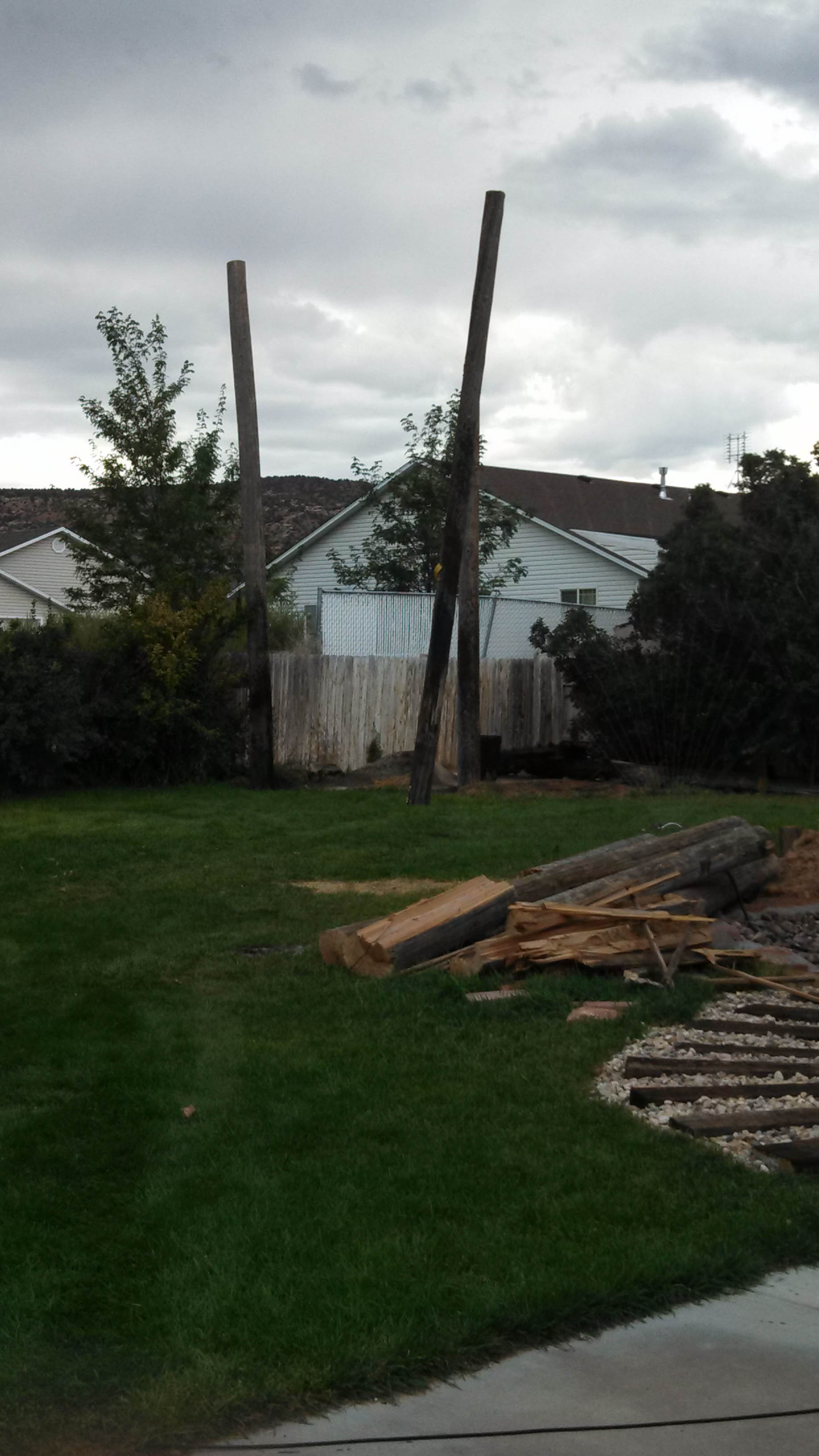 We made a design alteration and bumped the bottom platform up to 8 feet and the top platform up to 15 feet. That will put the rock wall height at around 24 feet tall (6 sheets of plywood).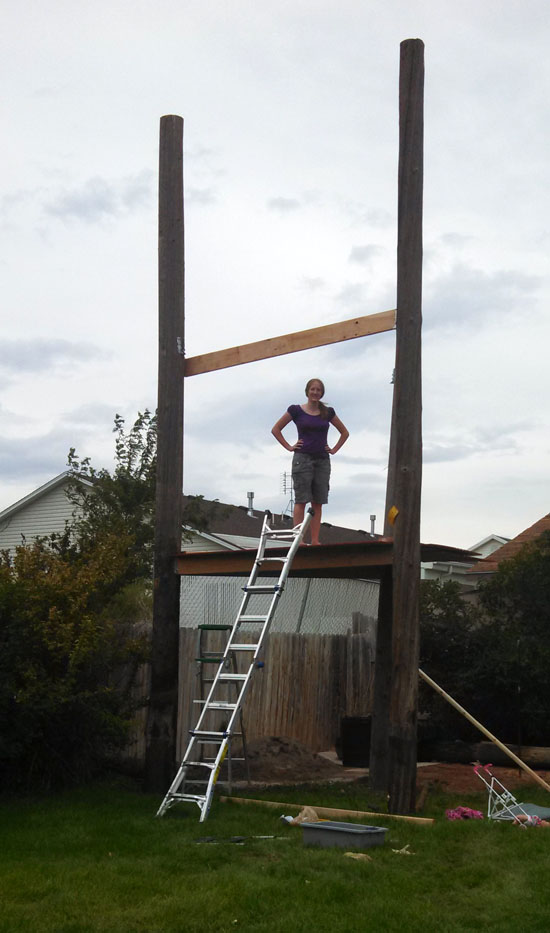 On Saturday, September 7, Dad and Anthony came down to help with construction.
We started at the bottom and worked our way up.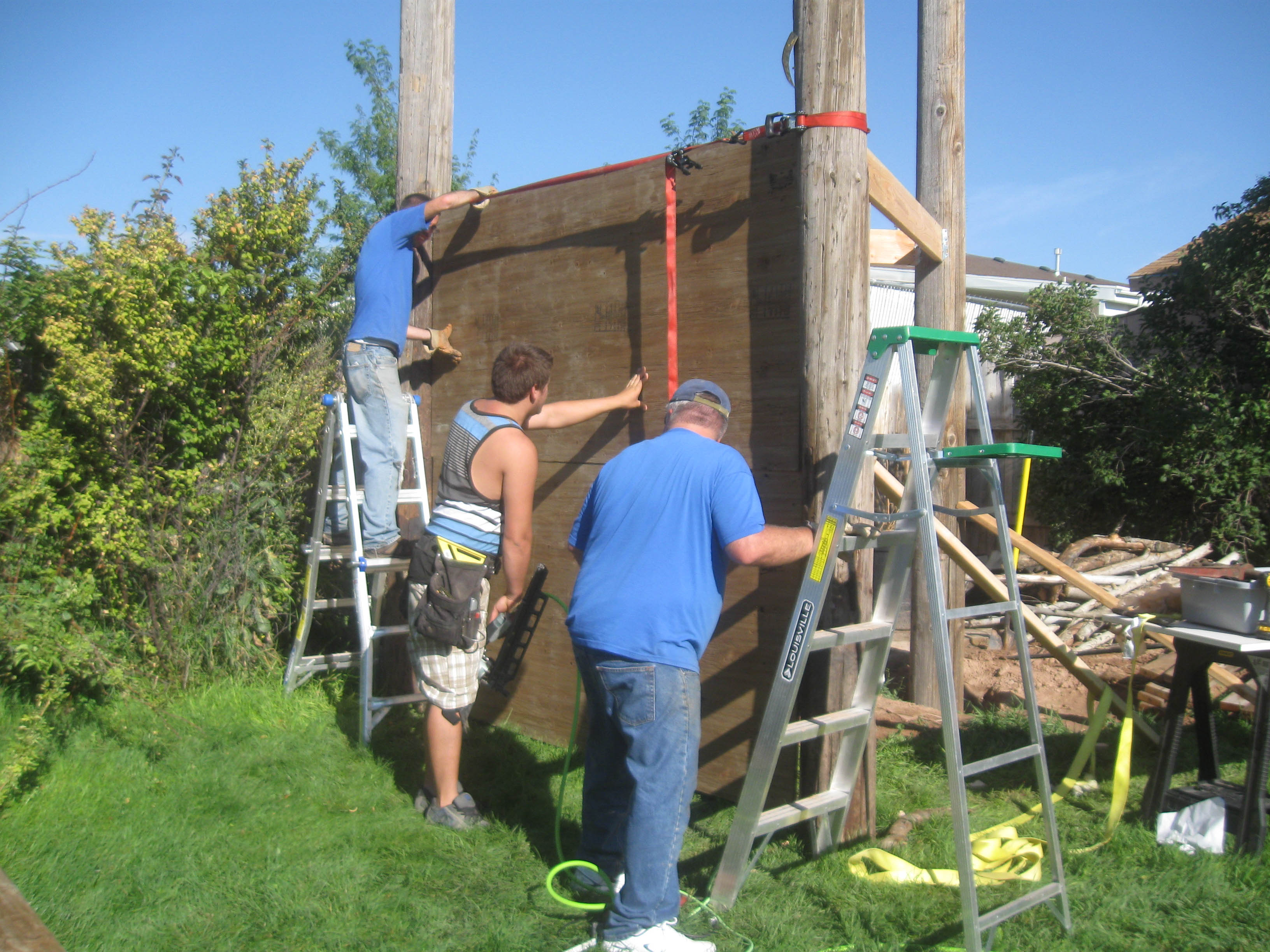 We used 2x6s for the platform decks.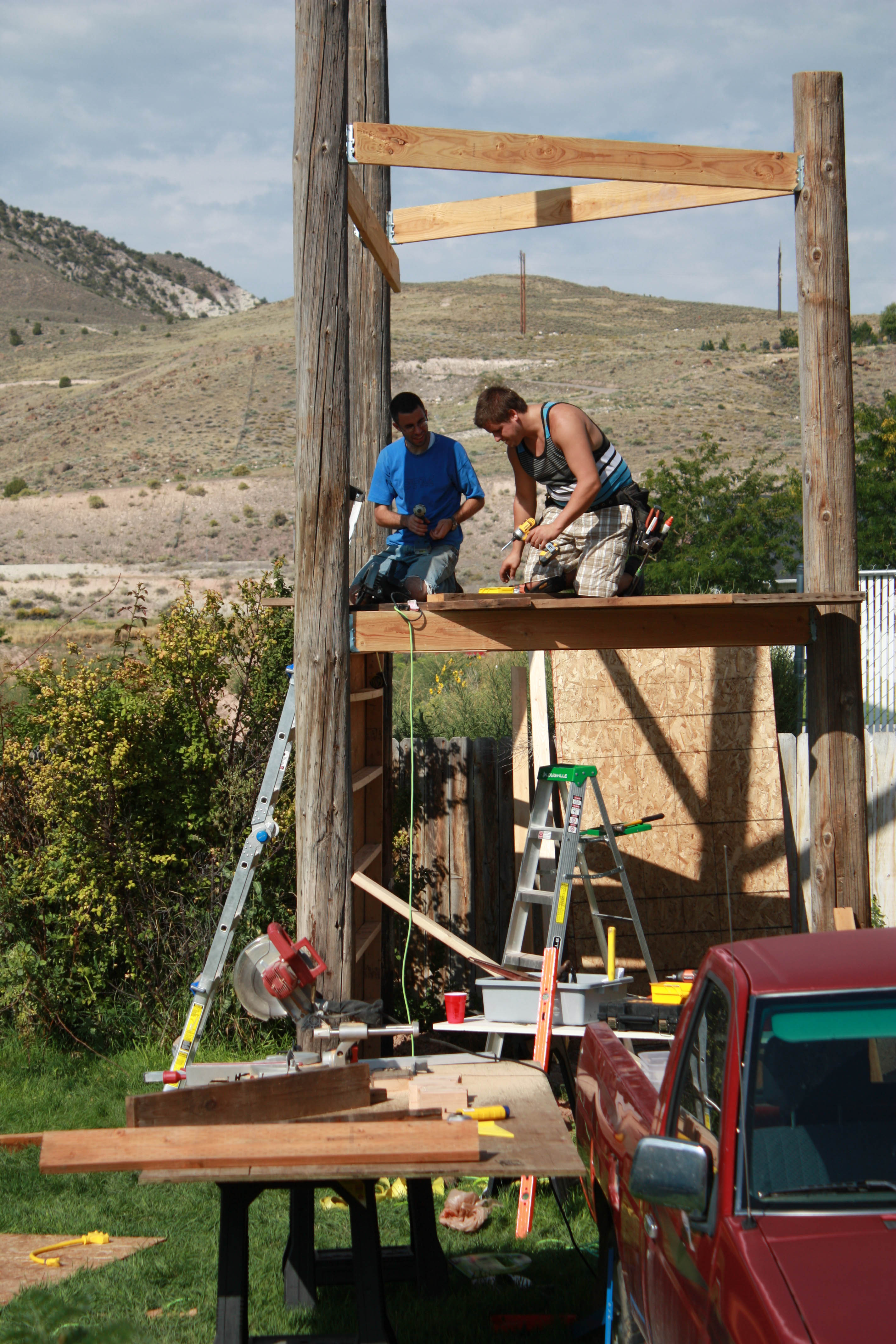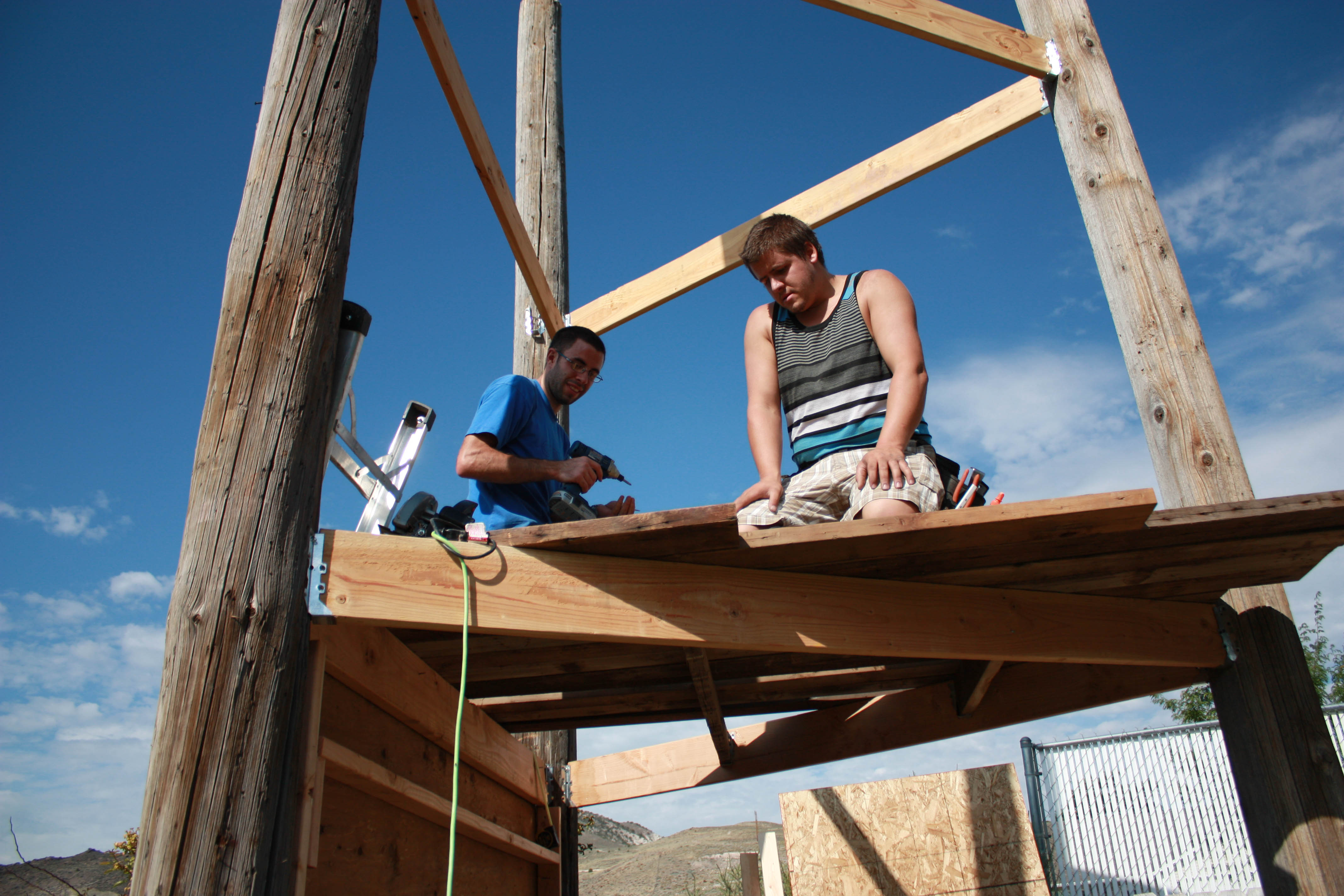 Once we had the bottom deck built, we built the rock climbing wall taller.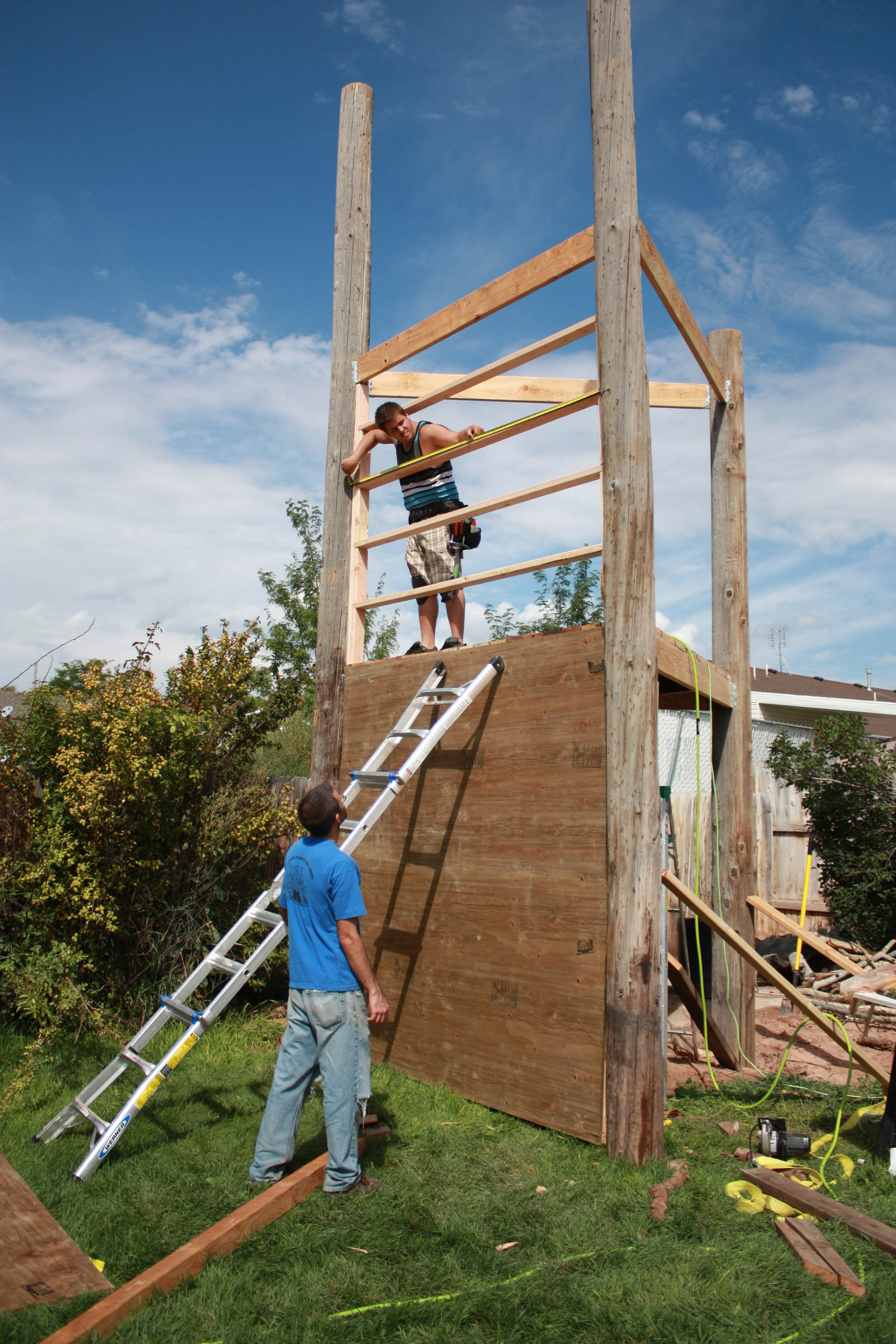 We used logs for the railing.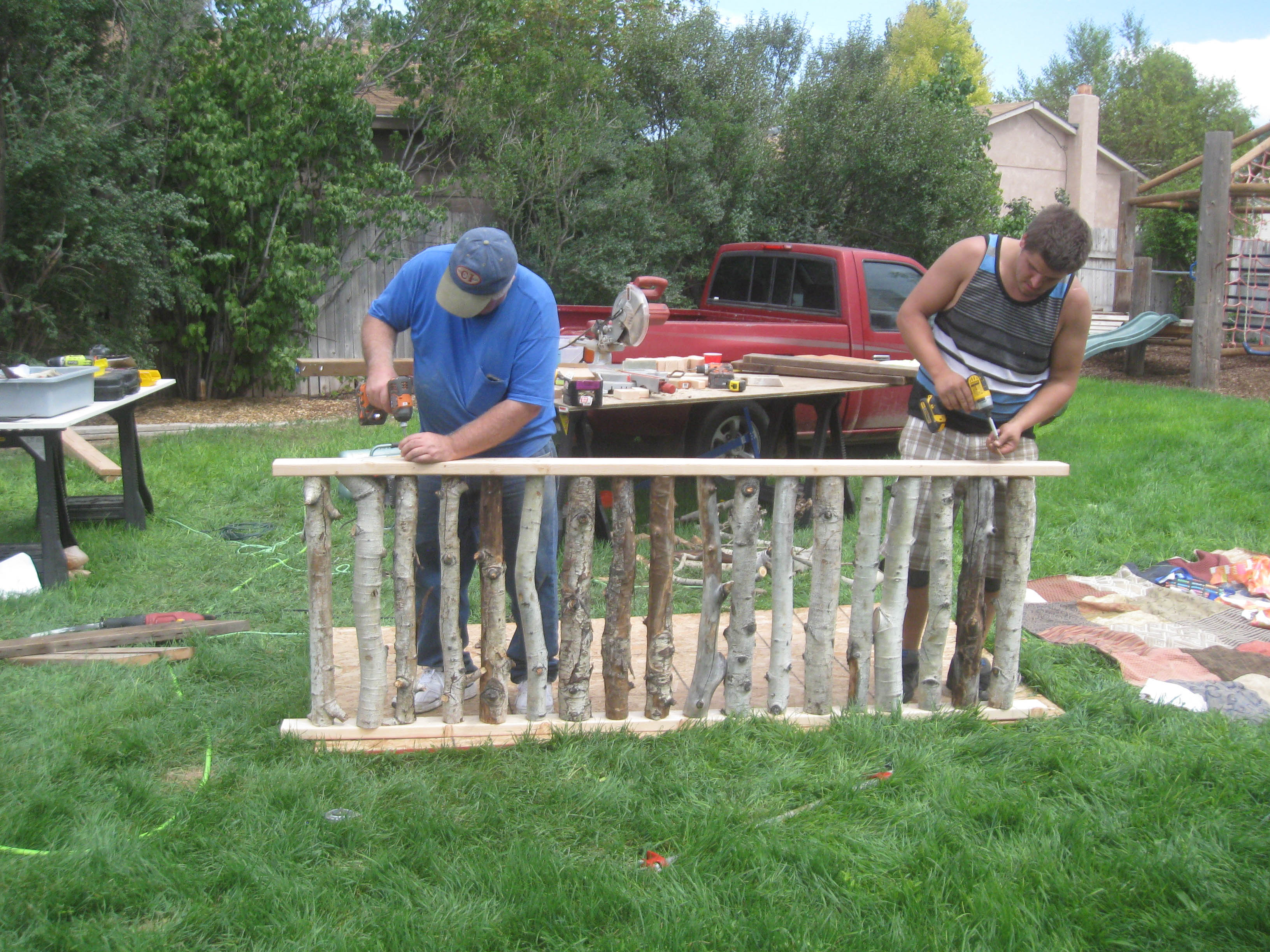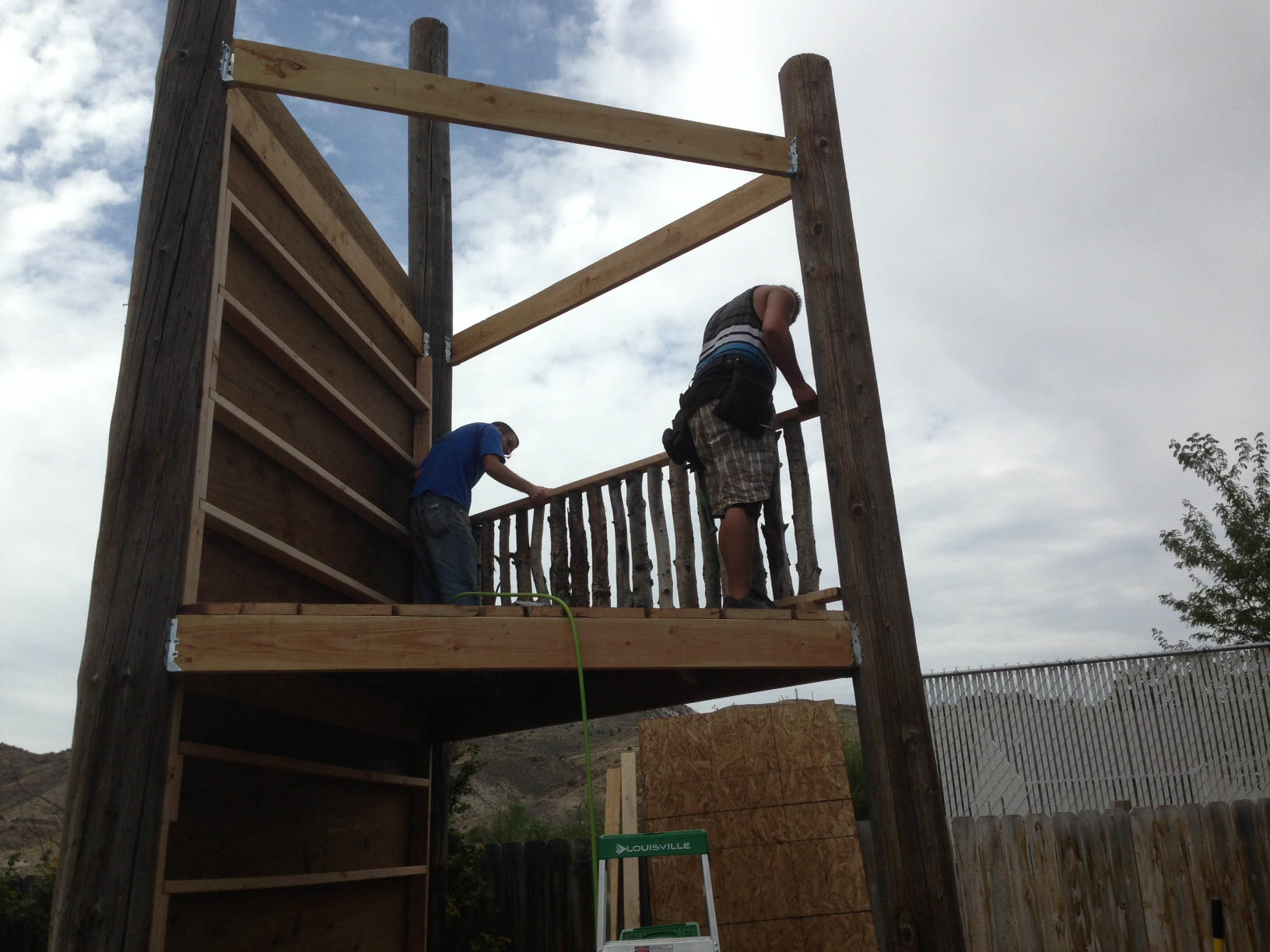 Then we built the second platform. This level has a hole in the floor for a ladder and it has a "diving board" extension for rock climbing.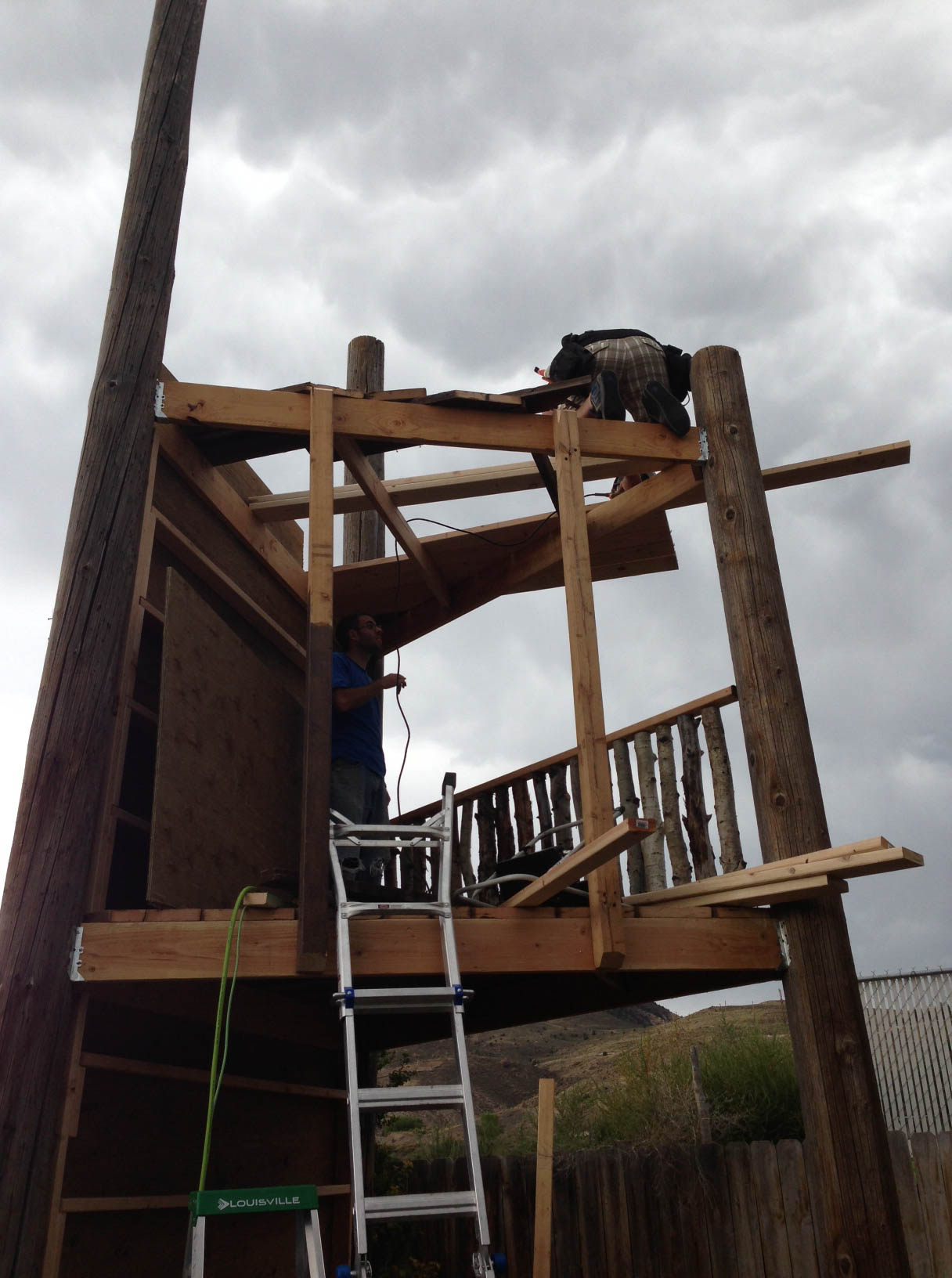 The next thing we built was the handrails for the upper deck. That was to help make it safer while Anthony cut the utility pole level and drilled in the top beam.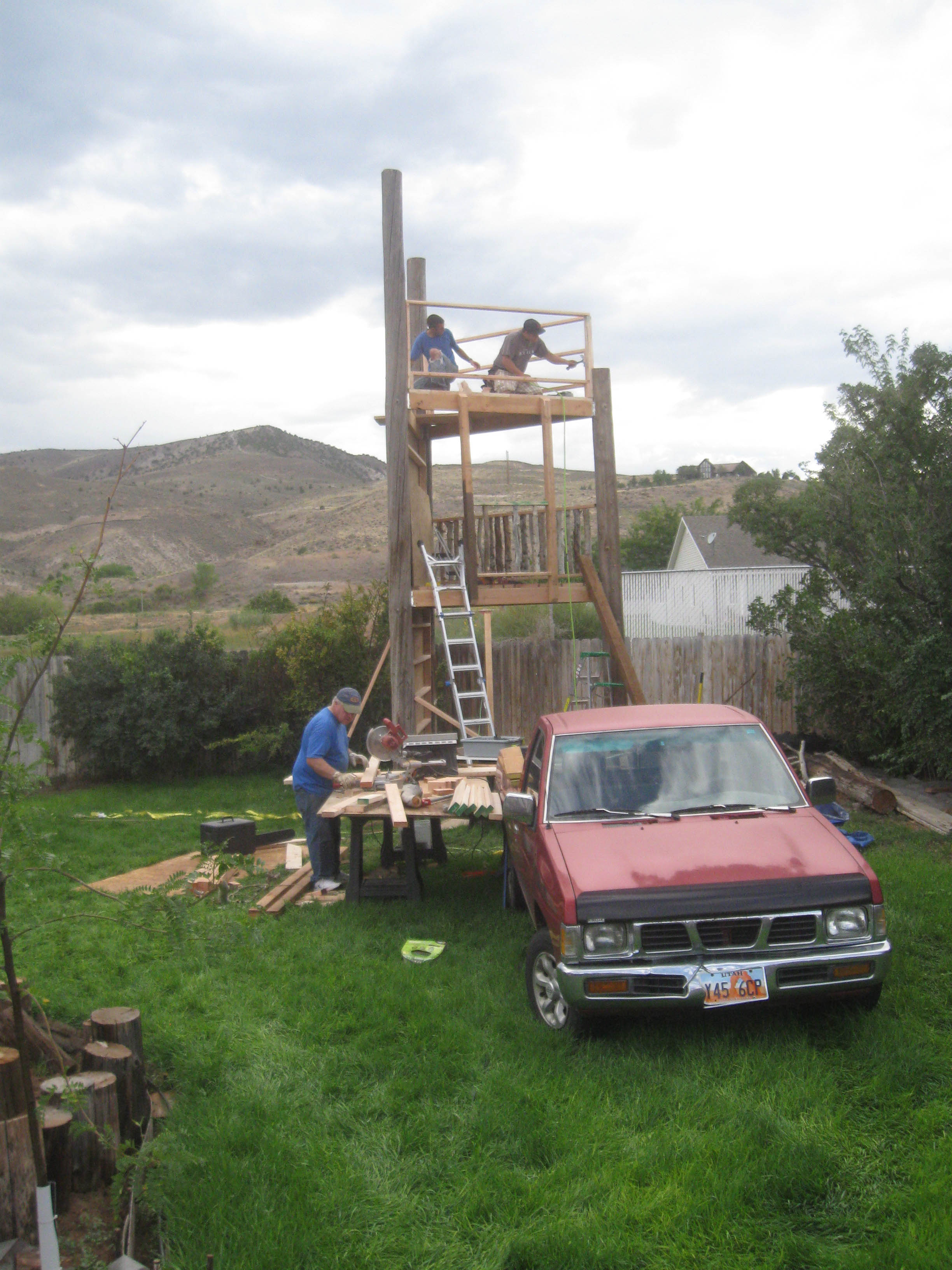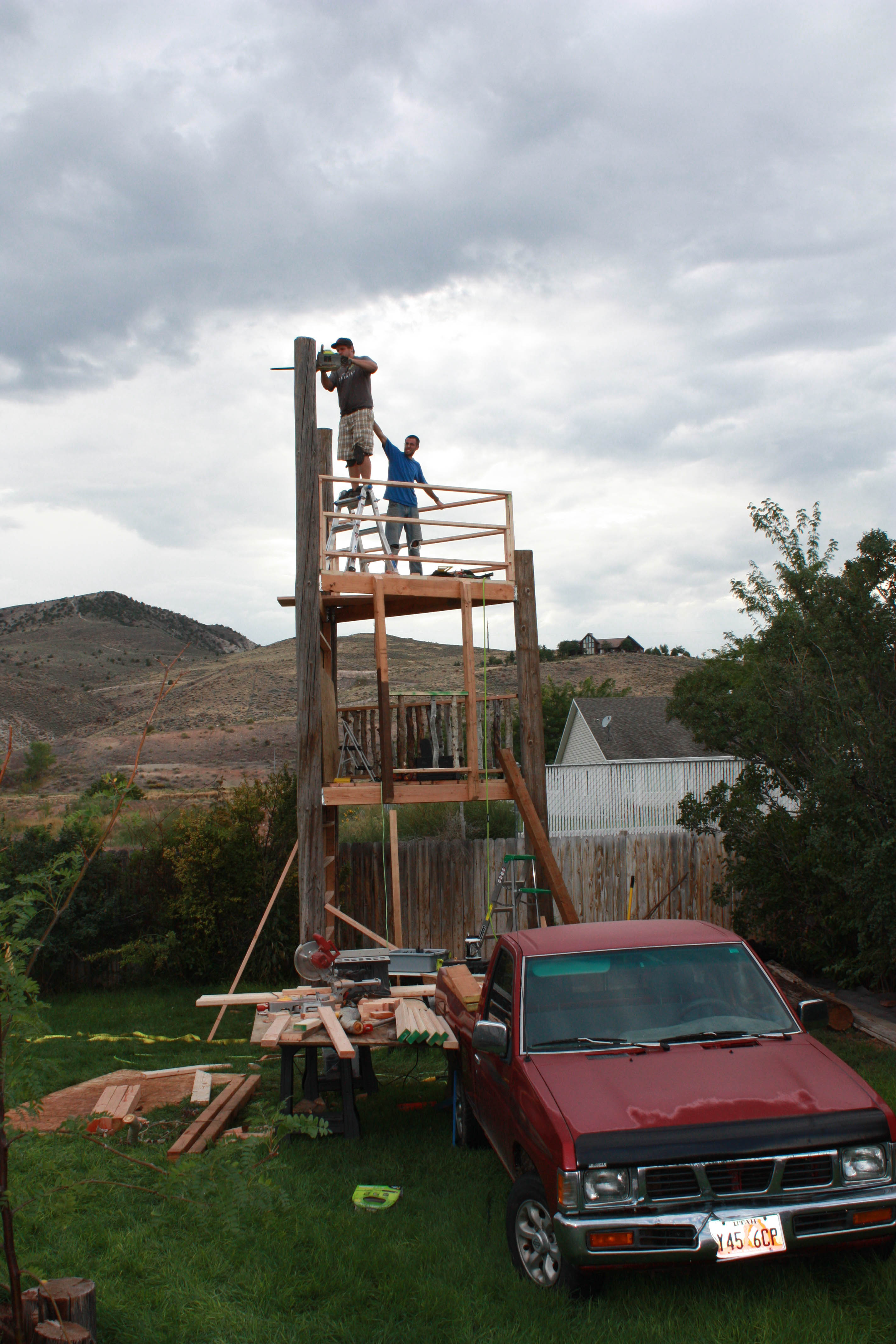 I modified the original design and used plywood railings for the upper deck. The reason I did this was to add some rigidity in the north-south direction so when a big windstorm comes it hopefully won't lean too much.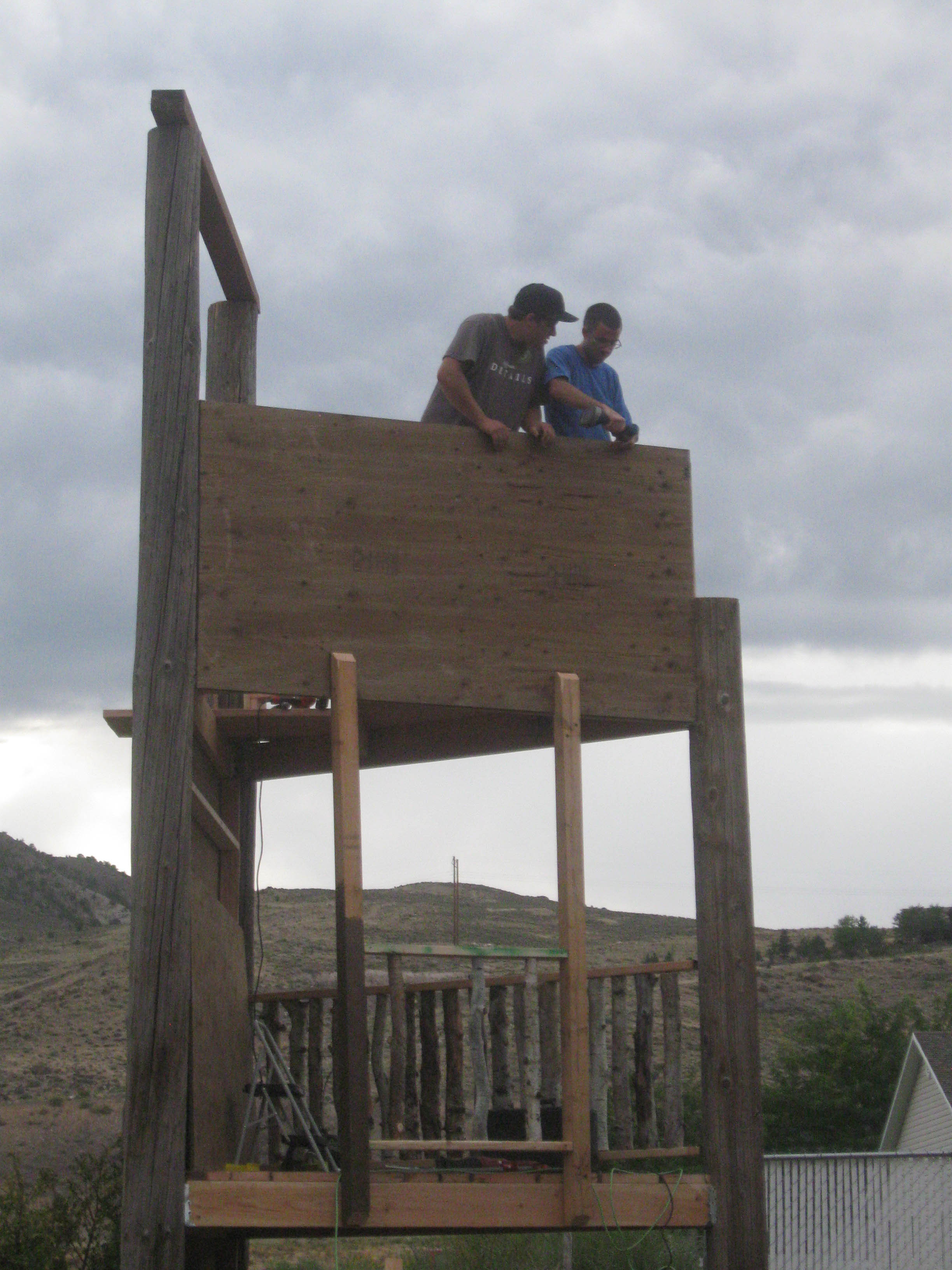 The second-to-last sheet of plywood going up.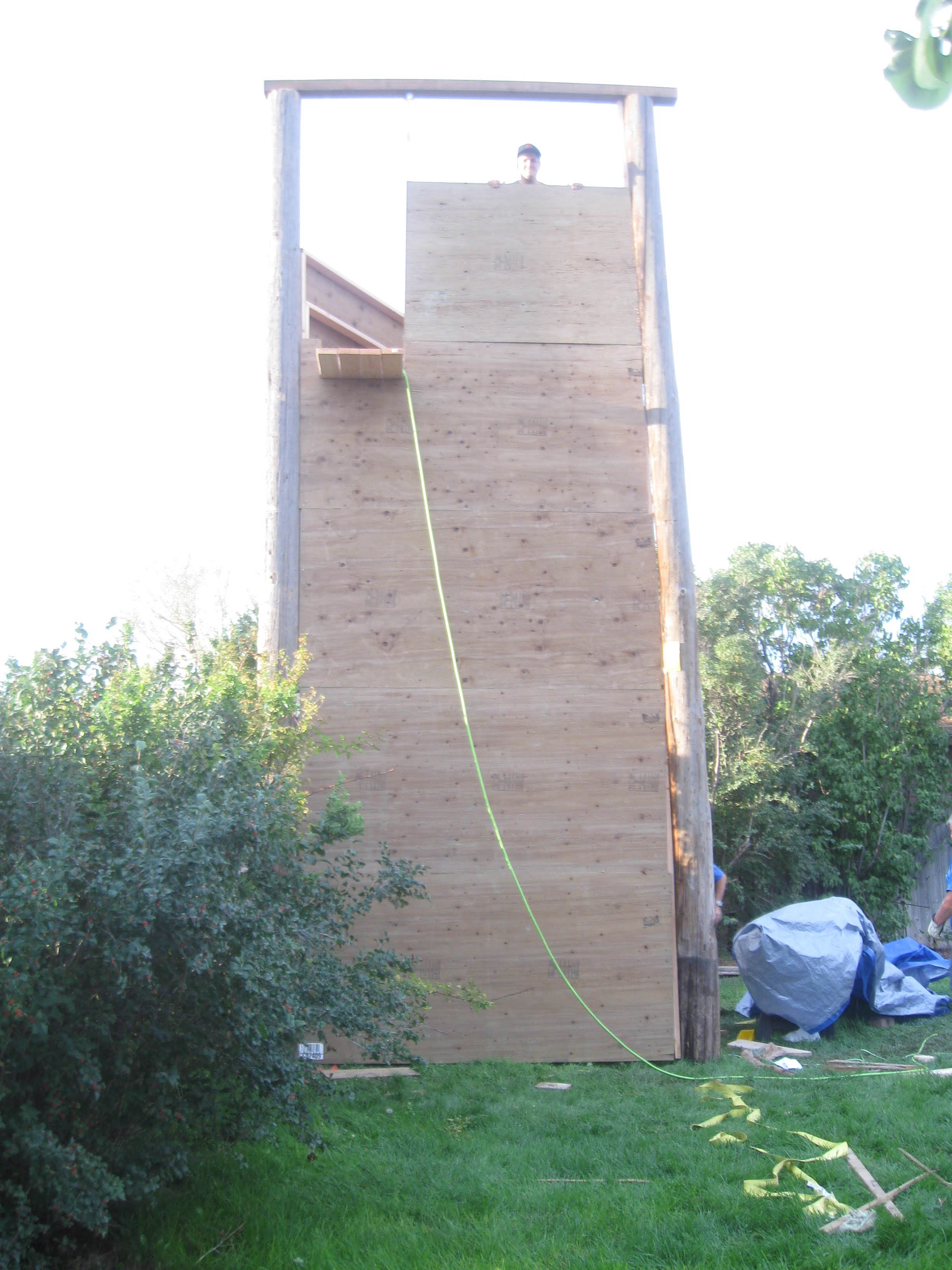 We got everything tacked up, but some of the bracing and a lot of screws still need to be added.