Instructions
Step 1
Gather lots and lots of glass and plastic jars and bottles.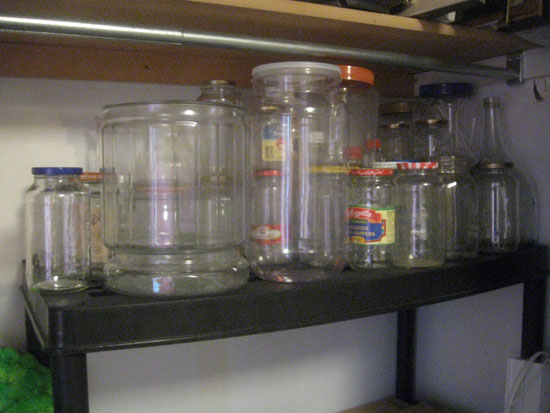 Step 2
Print out a bunch of apothecary labels.
Step 3
Gather the items you will put inside your potion jars.
Here is a partial list of household items that we used in our potions bottles.
Water with food coloring (if you want the liquid to be cloudy, add a drop or two of white glue).
Eyeballs
Feathers
Oats
Sawdust
Leaves
Yarn
Flour
Corn meal
Sand
Styrofoam beads
Dried peppers
Step 4
Use modge podge or a similar craft glue to glue the labels onto the jars. Don't use school glue because it will make the paper soggy.
Step 5
Fill the potion jars.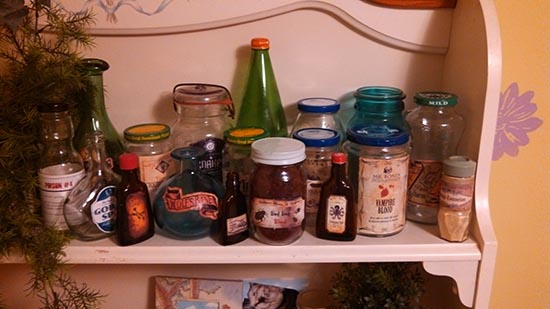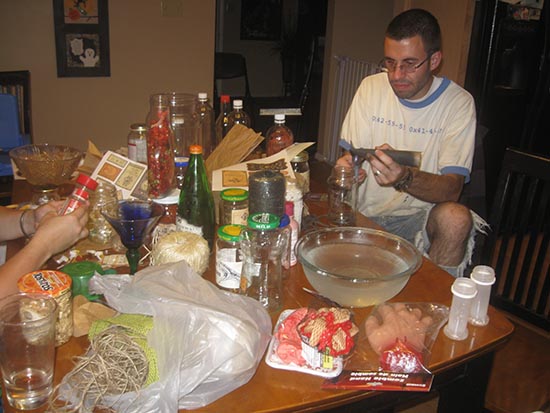 Step 6
Decorate the lids.
We used a variety of techniques so that each potion bottle would look unique. Here are a few ideas to get you started.
Lid coverings
Brown paper
Burlap
Leather
Corks
Ropes
Brown jute twine
Green jute twine
Black jute twine
Sisal cord
Antiquing
Black shoe polish
Brown shoe polish
Mud
Wax
Spanish moss
Step 7
Enjoy.