Instructions
Step 1
On the OSB, trace out the lines shown in the following figure. Then then use your skill saw and hand saw to cut out the pieces.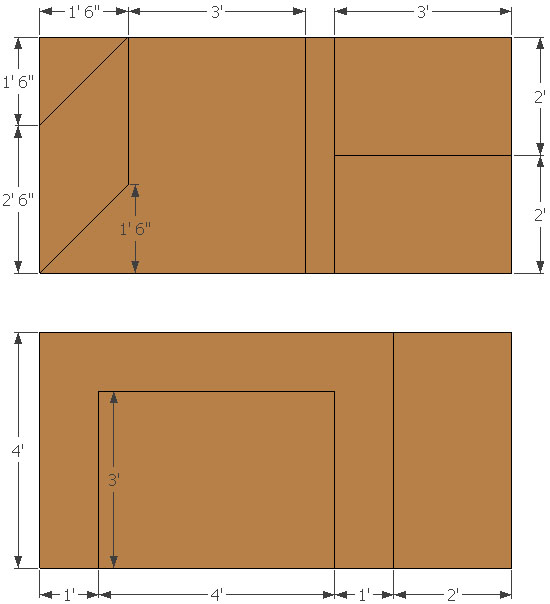 Step 2
Use your miter saw to cut the 2x4s as shown in the following figure.

Step 3
Screw the 2x4s to the OSB.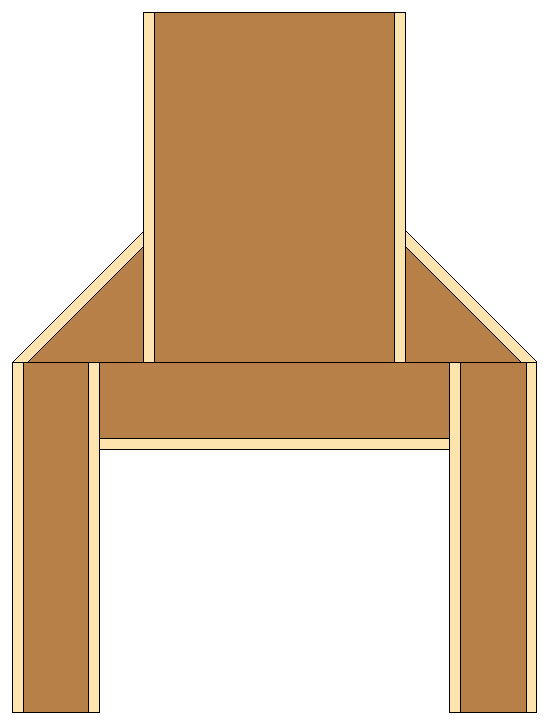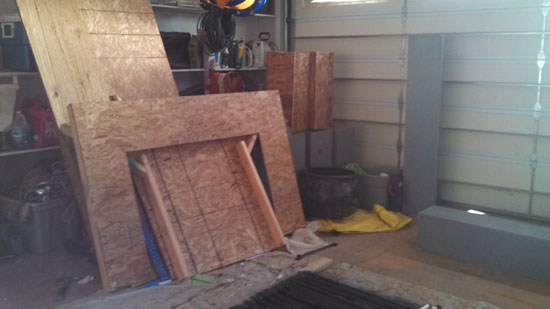 Step 4
Use the liquid nails to glue the styrofoam to the OSB.
We only did the front face, but you can wrap the styrofoam around the edges if you want. Seams in the styrofoam are hard to hide, so minimize the seams as much as possible.
Step 5
Sketch your rock pattern on the styrofoam.
Step 6
Use the drill with rotary rasp to carve out the rocks.
Start by carving out the grout lines.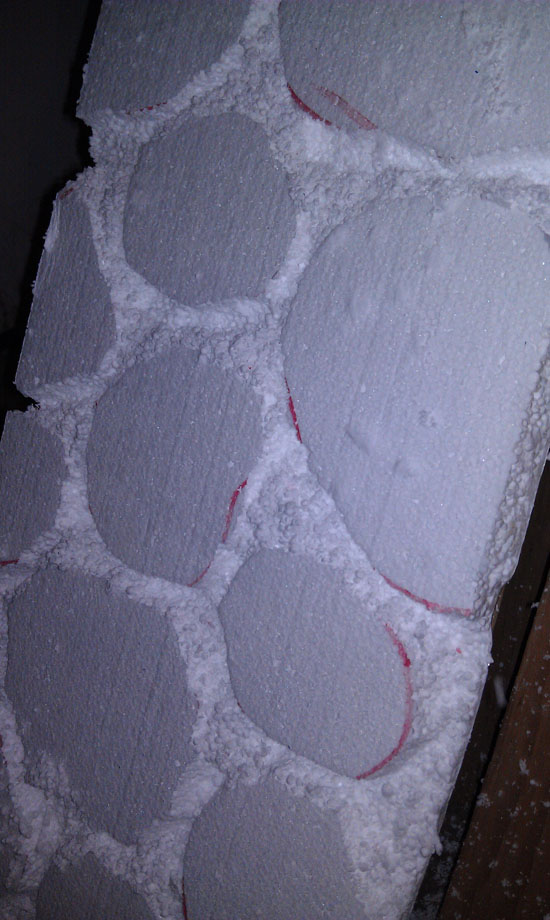 Then round the edges of the rocks.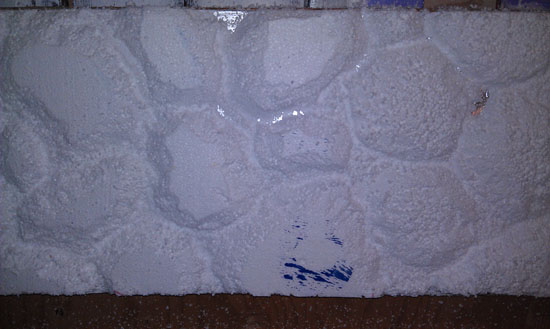 Finally, roughen up the face of the rocks with a block of wood.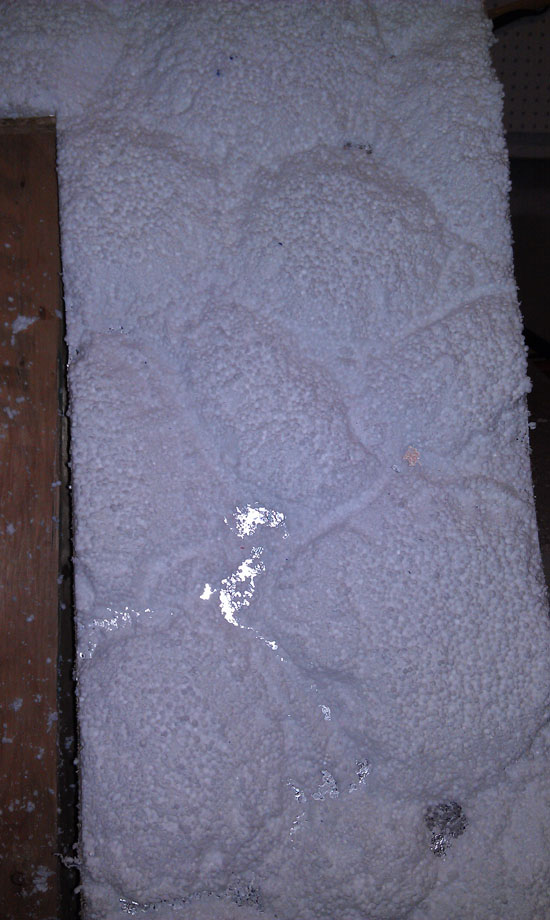 Step 7
Vacuum up all the styrofoam mess.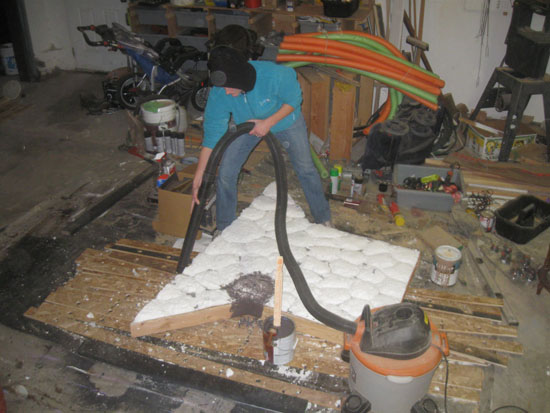 Step 8
Paint the rocks. We used four different shades of brown that we had lying around. This step does not need to be very accurate. Just get the paint on there.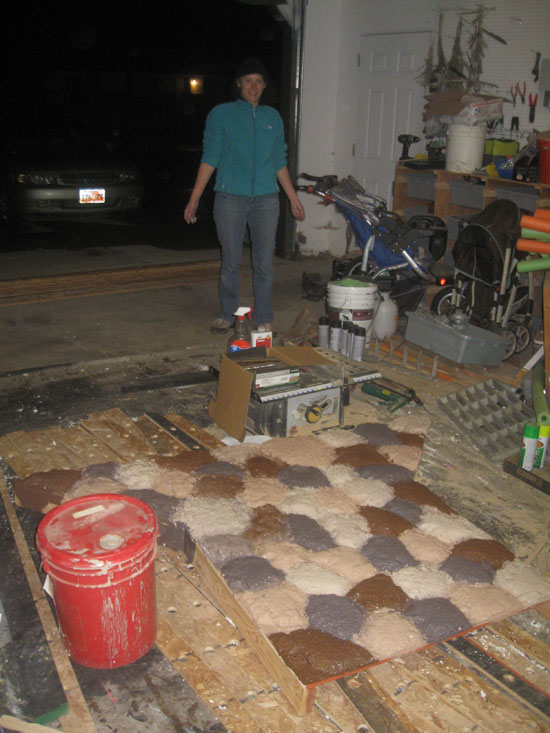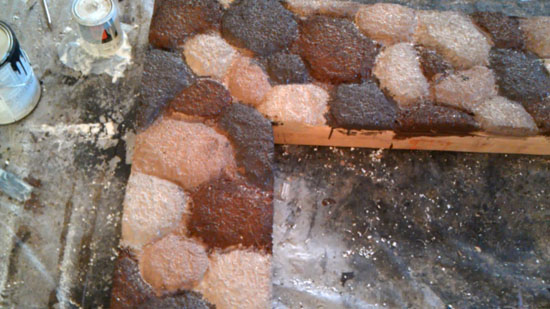 Step 9
Sponge the top coat of paint. We chose to use the two lightest colors of brown, but you can do whatever combination you choose.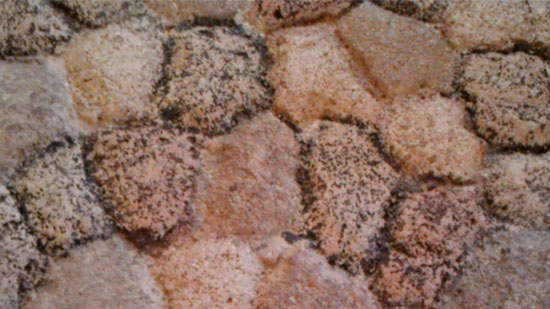 Step 10
Paint the grout lines and the sides of the outside 2x4s.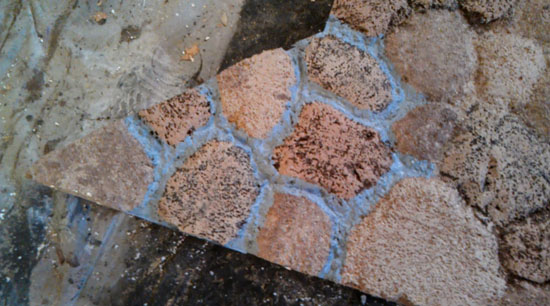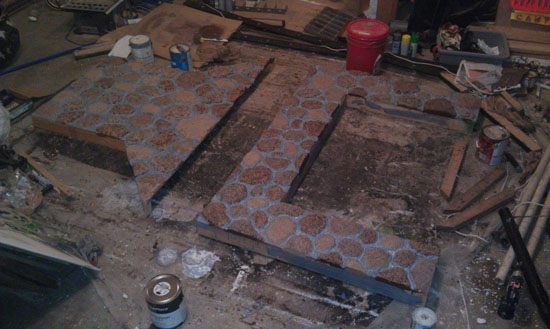 Step 11
Install the bottom half of the fireplace on your wall.
Step 12
Set the mantle on top of the bottom half.
Step 13
Install the top half of the fireplace on your wall.
Step 14
Make the recessed fire area by painting the remaining OSB pieces black on one side then screwing them together to form four sides of a box.
While you have the black paint out, also paint the inside faces of the 2x4s on the inside of the fireplace.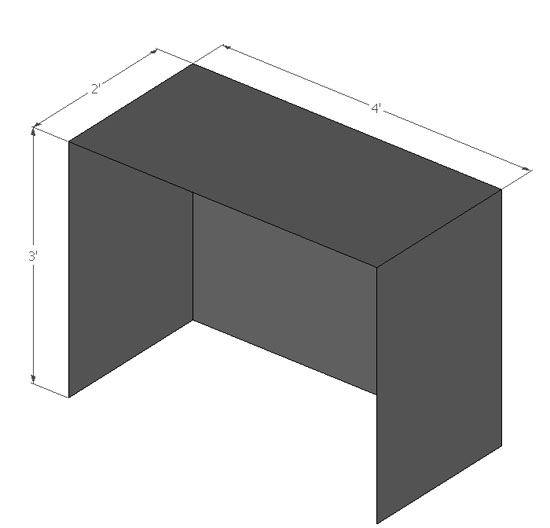 Step 15
You're done!
Decorate with cheese cloth, PVC candles, skulls, busts, bugs, potion bottles, or anything you like.
You can also add a fake fire in the fireplace and a realistic looking cauldron.