Capitol Reef Petroglyphs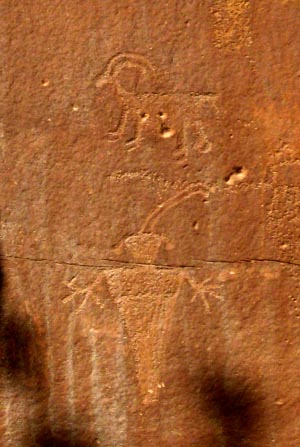 There are several panels of petroglyphs in Capitol Reef National Park. The largest and easiest to get to is located along the main highway. Park in the pullout and walk out on the boardwalk to the north. The main panel is straight ahead high up on the cliff. You can't get very close, so bring a telephoto lens if you want to get any good pictures. Double back and take the boardwalk to the east for several other petroglyph figures and panels. Many of the petroglyphs are very faint, so keep your eyes open.
Most of the rock art in Capitol Reef is attributed to the Fremont Indians who lived in this area from approximately AD 600 - 1300.