« Previous
Next »
Bowline on a Bight (French Bowline)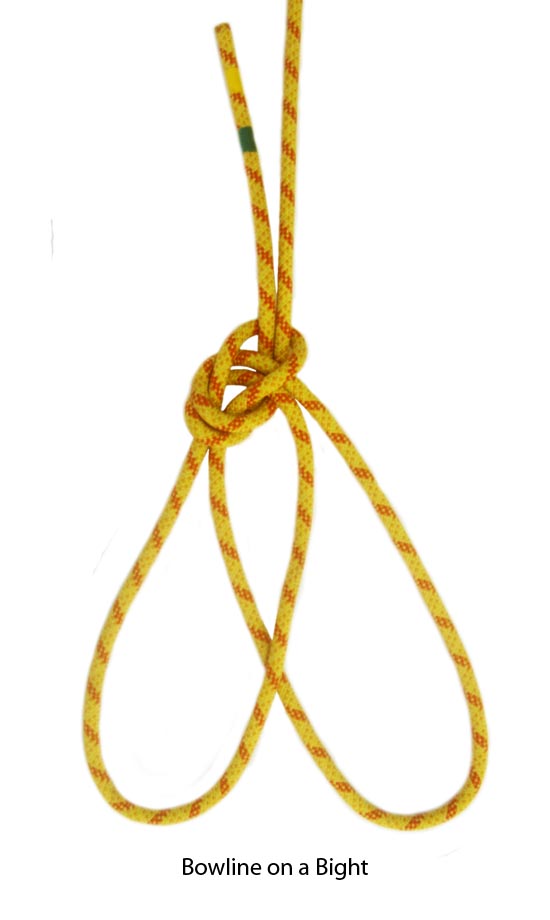 Description
The bowline on a bight is used to tie two loops in the end of a piece of rope. This could be useful when attaching a single fixed rappel rope to multiple anchors. However, the figure 8 double loop is preferred in this situation because it is non-extensible.
Advantages
Takes less rope than the figure 8 double loop.
Disadvantages
The loops are not stable. If one anchor fails, that loop will get smaller while the other loop gets bigger.
Video
Next