« Previous
Next »
Klemheist (French Prusik)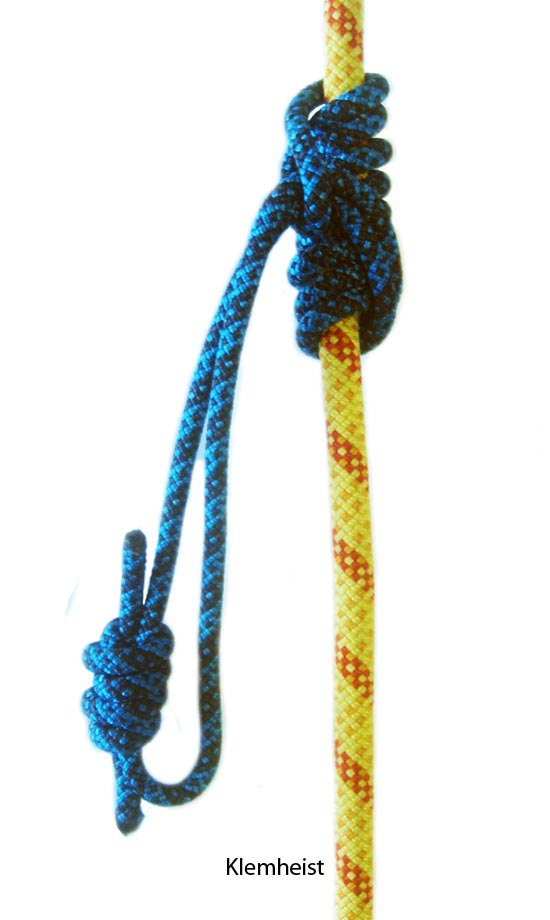 Description
The klemheist is a slide and grip knot. It is tied with a loop of rope or webbing.
Advantages
The klemheist is easier to slide up than the prusik. It can also be tied with a loop of webbing, unlike the other friction hitches which must be tied with round rope. It is very easy to tie, inspect, and untie. More loops can be added for more friction.
Disadvantages
The klemheist only works in one direction.
Video
Next