« Previous
Next »
Carabiners (Biner, Karabiner, Krab)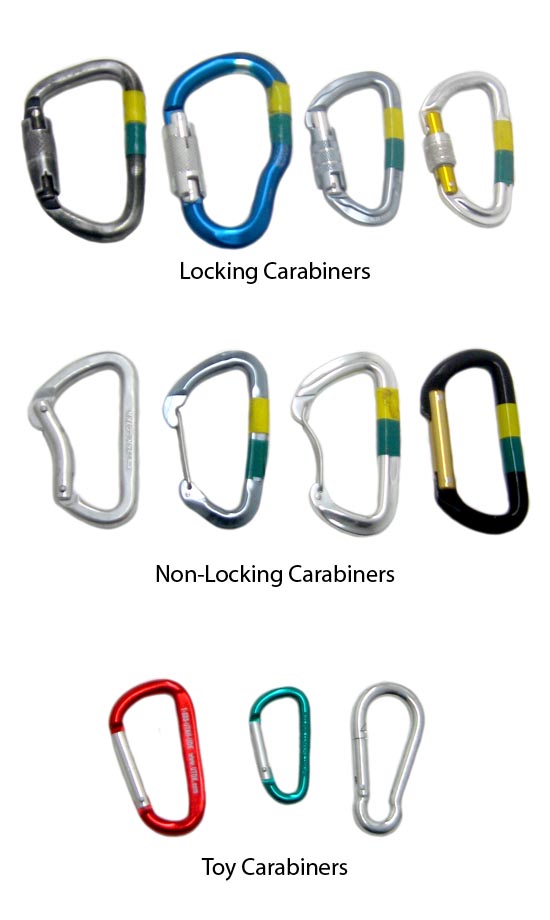 Description
Carabiners come in two categories:
Oval - Most basic and utilitarian, also the least expensive. Smooth regular curves are gentle on equipment and allow easy repositioning of loads. Their greatest disadvantage is that a load is shared equally on both the strong solid spine and the weaker gated axis.
D - Asymmetric shape transfers the majority of their load onto the spine, the carabiner's strongest axis. Slightly more expensive.
Offset-D - Variant of a D with a greater asymmetry, allowing for a wider gate opening. More expensive yet.
Pear/HMS - Specialized oversized offset-D's used in belaying. Most expensive and heaviest carabiner.
Next