« Previous
Next »
Rope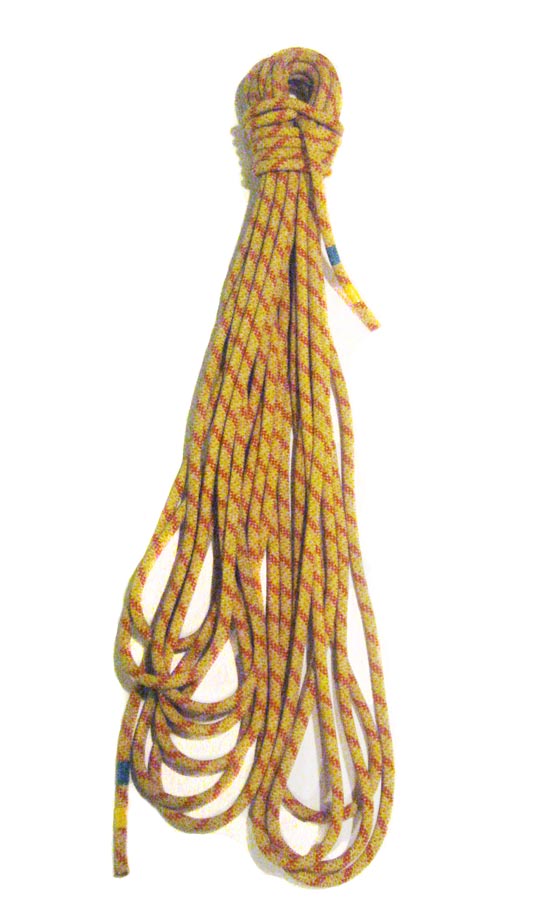 Description
Rope comes in hundreds of varieties. And the type of rope you want depends on what you'll be using it for. The things you'll want to pay attention to are:
Strength - most climbing or rappelling ropes have tensile strengths between 3,000 and 7,000 pounds. Never use a generic rope when your life is on the line.
Diameter - thick ropes tend to last longer than thin ropes. But they also weigh more and are harder to tie.
Elongation - ropes are broadly classified into static or dynamic. Static ropes are low-stretch. This is good for rappelling and ascending because there is less bounce, but it's bad for rock climbing because there's less stretch to absorb the energy of a fall.
Weight - lighter ropes are better for activities that involve hiking.
Length - longer is not always better. You'll probably want several lengths of rope at your disposal, depending on where you'll be going.
Color - bright ropes look better in pictures. Neutral ropes are better for high-profile locations where you need to blend into the environment.
Cost - cost is the most important factor to me. Cheaper is better.
Video
Next