« Previous
Next »
Pulley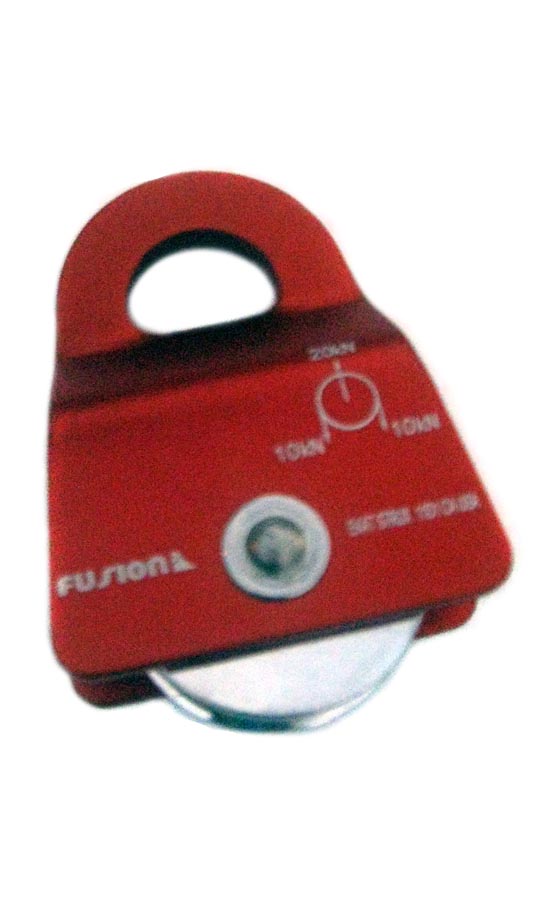 Description
A pulley is not something you use very often, but it can be very helpful in certain situations. One such situation is super long rappels where pulling the rope may be difficult. Another situation is in emergencies when you need to raise someone up.
Advantages
Pulleys reduce friction on the rope when the rope changes direction.
Disadvantages
Pulleys add weight to your pack.
Next