« Previous
Next »
Sterling ATS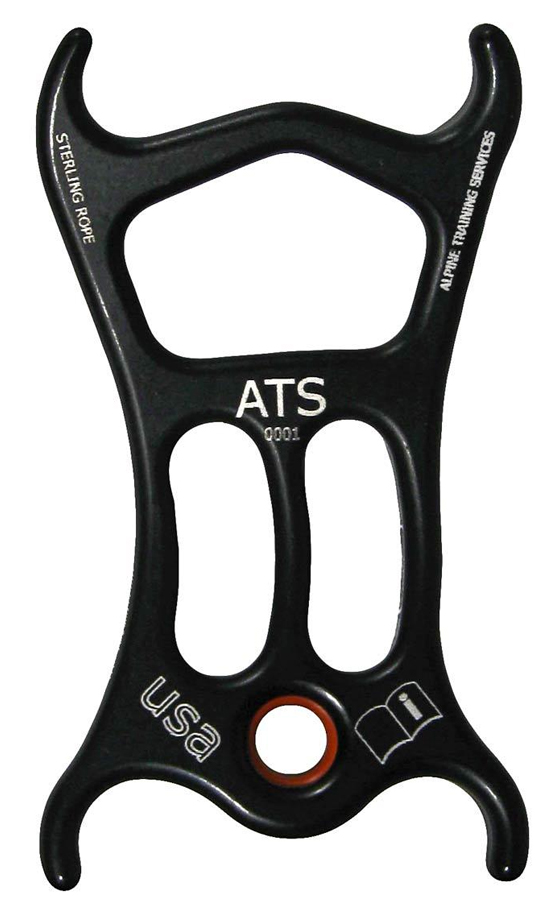 Description
The Sterling ATS is a combination tube or plate device and figure 8.
Advantages
The ATS does not need to be removed from the carabiner when clipping and unclipping. It can take single ropes or double ropes. The bend in the frame allows for low friction or high friction. The hyper horns can be used to add friction or to lock off.
Disadvantages
The ATS costs about 4x as much as a regular Figure 8.
Next